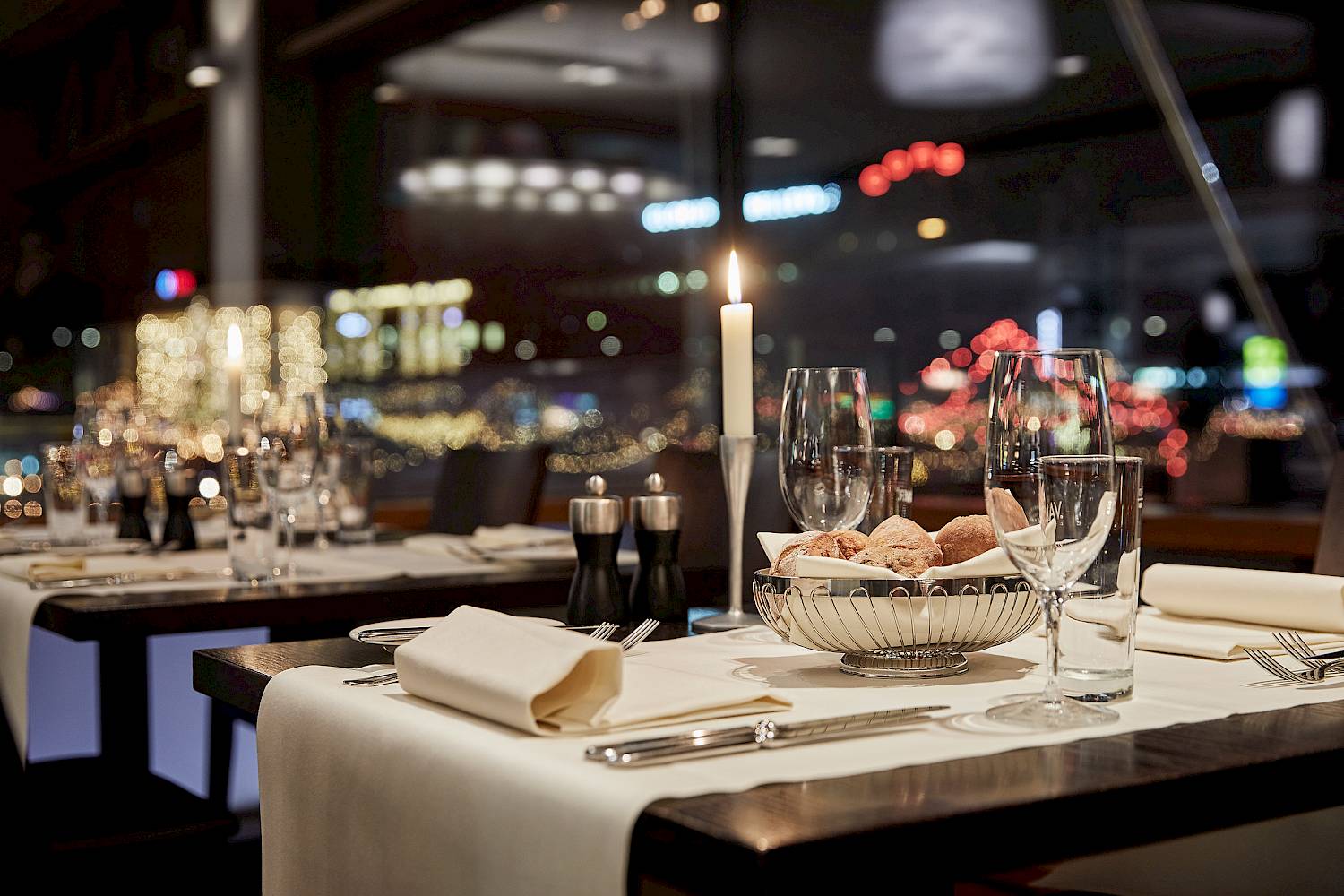 Restaurant Belcanto
Restaurant Belcanto
Located directly next to the Opernhaus Zürich, just a few minutes' walk from the Stadelhofen railway station, the Belcanto Restaurant features a singular view like nowhere else in Zurich: While you relax in the restaurant's calm atmosphere, you can take in the hustle and bustle of the Sechseläutenplatz, as the blue expanse of Lake Zurich glitters in the background. To complement this unique setting, the Belcanto Restaurant offers an array of gastronomic delights: a wide-ranging, modern menu full of traditional Zurich specialties awaits you. Whether as part of a visit to the Opernhaus, for a special dinner for two, a jovial celebration, a business dinner, or simply to soak up some sun on our spacious summer terrace – there's no better place to be. The Belcanto Restaurant is home to a culinary experience guaranteed to tantalize all of your senses.
Loyalty pays off!
You'll receive your personal Belcarte, which keeps a record of your visits.
Once you've reached 500 sales points, you'll automatically receive a discount of CHF 15 off the bill at your next visit.
Menu
Rich / luscious colours and intense fragrances-fall season has arrived and with it the anticipation of dishes of game accompanied by delicious supplements.
We serve local meet, for example from HOLZENFLEISCH IN ENNETBÜRGEN, ripe vegetables and fruits from the region carefully prepared by our Kitchen crew.
You can also find a selection of our dishes on Instagram.
Wine list
We are always on the hunt for the best vintners in Switzerland and the surrounding countries. With our wine list, we present vintages that highlight their producers' passion and skill – from the very first sip.
Wine by the glass
Our selection of champagne, spumante, white wine, and red wine available by the glass can be found here.
Reservieren Sie hier online einen Tisch.
Tel. +41 44 268 64 64
Enable JavaScript to view protected content.
Location and Hours of operation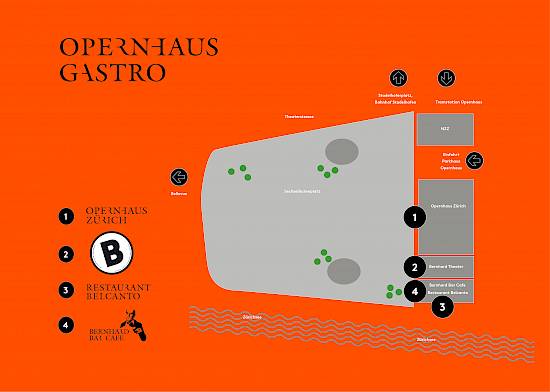 Location and how to reach us
The best way to reach the Belcanto Restaurant is via public transport: Tram No. 2 or 4 to the «Opernhaus» stop, tram No. 8, 11, or 15 to the «Stadelhofen» stop, or tram No. 5 or 9 to the «Bellevue» stop. From Zurich's main station, take the S-Bahn to the Stadelhofen station.
Timetable information: www.vbz.ch
Cars can be parked in the Opéra park garage directly adjacent to the Opernhaus Zürich. From there, take the connecting passageway to the Opernhaus box office. The elevator located in the box office takes you directly to the Belcanto Restaurant.
View on Google Maps.
Hours of operation
Monday to Sunday: 11:30 to 24:00
Our kitchen is open continually from 11:30 to 23:00.
Silvester-Menu
Geniessen Sie den Jahresausklang bei uns im Restaurant Belcanto. Wir servieren Ihnen ein köstliches Silvester-Menu bei bester Sicht auf das Feuerwerk am Zürichsee Ufer.
---
Business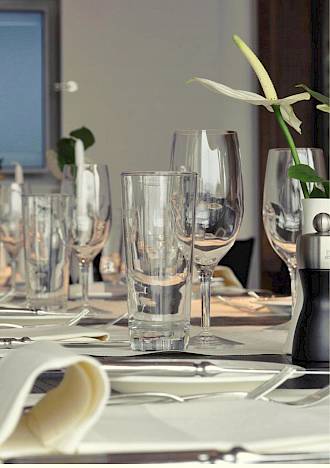 Your meeting room at the Belcanto
Are you planning a combined business lunch and presentation? Find yourself in need of a meeting room with a prime location? With our conference room, our business customers will find a separate room of their own at their disposal, complete with modern A/V technology. We look forwarding to taking your reservation.
Our business customers enjoy a partitionable room featuring modern A/V technology: Our conference room can accommodate up to 16 people, and features a modular boardroom table, which can be arranged in a variety of ways to suit your needs. The room is outfitted with a large screen (accessible via laptop computer), a DVD- and Blu-ray player, a flipchart, and a whiteboard. The meeting room is available outside of regular office hours on request.
Rental conditions
Lunch meeting (11:00 to 14:30)
Guaranteed Food & Beverage sales of a minimum CHF 650.
Afternoon meeting (14:30 to 16:00)
Guaranteed Food & Beverage sales of a minimum CHF 250.
Evening meeting (after 17:00)
Guaranteed Food & Beverage sales of a CHF 1000.
The difference between the effective Food & Beverage turnover and the minimum guaranteed turnover will be booked as room rental. The rental price includes all available technical equipment.
Reservations can be made by contacting Hana Prugovecki.
E-Mail: Enable JavaScript to view protected content. Tel: +41 44 268 64 68
---