Berlioz
Fabio Luisi conducts the Philharmonia Zurich for the label release
With «Symphonie fantastique», Hector Berlioz succeeded in creating a groundbreaking work of the 19th century. He describes «Various situations in the life of an artist» in the five movements of the symphony and by that he means not least himself. The autobiographically coloured program of the symphony leads from a ball to the country, over a place of execution and ends up in an orgiastic «Dream of a Witches' Sabbath». In order to bring these scenes to life in the most impressive way possible, Berlioz radically expanded the vocabulary of symphonic music. The brilliantly orche- strated score presents a major challenge to the conductor and every single orchestra's musician. In the first record of the new label Philharmonia Records, we present a live recording of this symphonic milestone out of the Opernhaus Zürich. The work offers the Philharmonia Zürich, playing about 250 opera and ballet performances every year, the opportunity to gain also a reputation as a top-class symphonic orchestra.
AUDIO SAMPLES
Rêveries - Passions

Un Bal

Scène aux champs

Marche au Supplice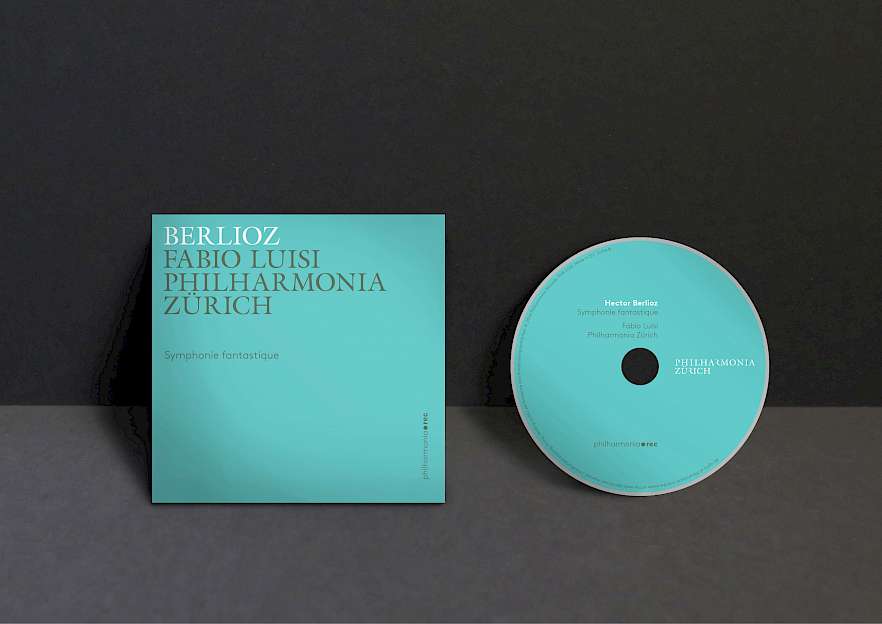 Fabio Luisi Conductor
Philharmonia Zürich
Hector Berlioz
Symphonie fantastique op.14
Recorded live at the Zurich Opera House, September 2013
CD 55.27 min, DDD stereo
Booklet: German, English, French
CHF 22
incl. VAT., plus CHF 5 shipping costs
Since orders from abroad sometimes incur disproportionately high customs duties, we recommend purchasing via Amazon for orders outside of Switzerland. The CD Berlioz, Symphonie fantastique op.14 can be found here.
VIDEO
GMD Fabio Luisi explains why this «romantic autobiography of an unlucky lover» is considered the greatest symphony at the time of its origin, and how it changed orchestra music. Clarinetist Heinrich Mätzener and flutist Pamela Stahel give an insight in this multifaceted musical piece and their work in a diverse, cosmopolitan orchestra.