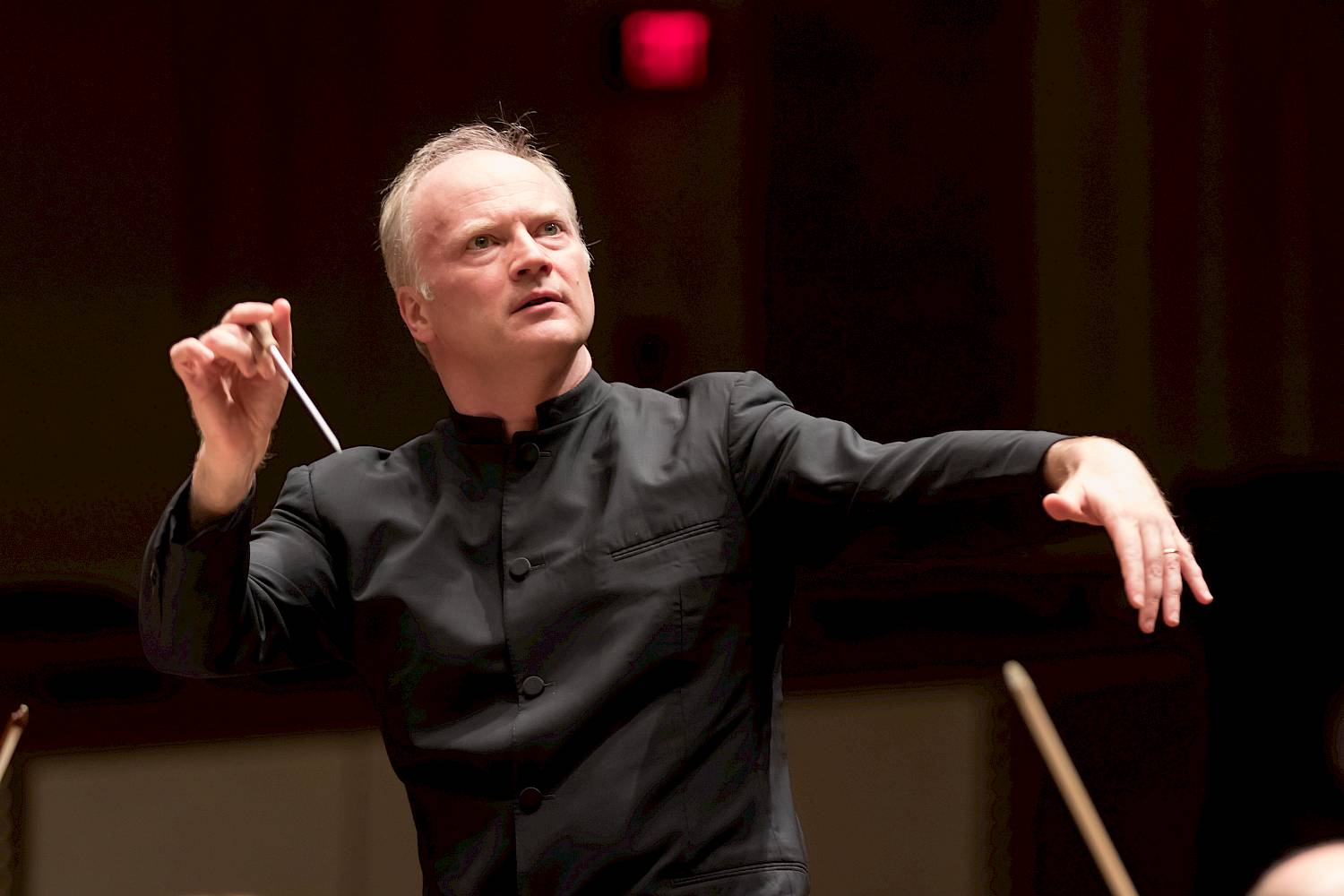 Philharmonia Zürich
THE
HISTORY
OF THE
PHILHARMONIA
ZÜRICH
1834
Founding of the Aktientheater Zürich, located at the Untere Zäune. Richard Wagner conducted performances here in the early 1850s, including his own Der fliegende Holländer and Tannhäuser. Founding of the Orchesterverein, a permanent professional ensemble with 31 members that played for the Allgemeine Musikgesellschaft and the Aktientheater.

1868
Founding of the Tonhalle-Orchester Zürich, which played both symphonic concerts and operatic performances through 1944.

1890
The Aktientheater burns to the ground.

1891
New construction of the Stadttheater Zürich (renamed the Opernhaus Zürich in 1964). Both Richard Strauss and Wilhelm Furtwängler are among the orchestra's conductors.

1895
New construction of the Tonhalle concert hall. Under the direction of Friedrich Hegar, its first principal conductor, and his friend Johannes Brahms, the Tonhalle-Orchester reaches new musical heights. Later, while under the musical direction of chief conductor Volkmar Andreae, the Tonhalle-Orchester enjoys an intense collaboration with Ferruccio Busoni.
1944
The SRG (the Swiss Broadcasting Corporation) dissolves its Zurich-based radio orchestra and the musicians are incorporated into the Tonhalle-Orchester. The resulting ensemble, made up of 142 musicians, is divided into both concert and theater formations, and is henceforth called the Tonhalle- und Theaterorchester (TTO) Zürich. Highlights in the history of the theater formation of the TTO include Monteverdi and Mozart cycles in the 1970s, performed under the musical direction of Nikolaus Harnoncourt and stage direction of Jean-Pierre Ponnelle. Conductors such as Nello Santi (music director from 1958 to 1969, subsequently a regular guest conductor) and Ferdinand Leitner (musical supervisor at the Opernhaus Zürich from 1969 to 1984) help shape the orchestra.

1985
Ralf Weikert is named chief conductor of the TTO (a post he held until 1992); under his direction, the orchestra steadily increases in size. The TTO is separated into the Tonhalle-Orchester and the Orchester der Oper Zürich.

1994
The ensemble «La Scintilla», which performs using original instruments, is founded within the orchestra.

1995
Franz Welser-Möst takes over as chief conductor, and is named General Music Director in 2005, a post he held until 2008; guest conductors that work regularly with the ensemble include Riccardo Chailly, Christoph von Dohnányi, Vladimir Fedoseyev, John Eliot Gardiner, Valery Gergiev, Bernard Haitink, Nikolaus Harnoncourt, Heinz Holliger, Zubin Mehta, Ingo Metzmacher, Georges Prêtre, Nello Santi, Ralf Weikert, Ivan Fischer, and Adam Fischer.

2009
Daniele Gatti takes over as chief conductor of the orchestra, a post he holds through 2012.

2012
With the start of Andreas Homoki's tenure as Artistic Director and Fabio Luisi's assumption of the post of General Music Director, the Orchester der Oper Zürich receives a new name: it is now called the Philharmonia Zürich.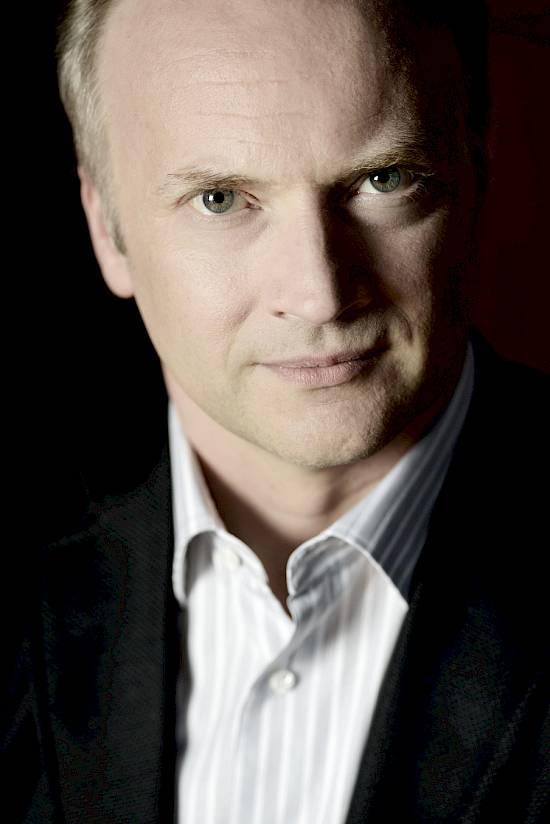 Gianandrea Noseda is General Music Director of the Zurich Opera House as of the 2021/22 season. In addition, he is currently Music Director of the National Symphony Orchestra (Washington, D.C.) and Principal Guest Conductor of the London Symphony Orchestra and the Israel Philharmonic Orchestra, Principal Conductor of the Orquestra de Cadaqués and Artistic Director of the Stresa Festival in Italy. From 2007 to 2018, he was Music Director of the Teatro Regio Torino, where his productions, concert tours and recordings gained international acclaim. Previously, he was Principal Guest Conductor of the Pittsburgh Symphony Orchestra, holding the Victor de Sabata Chair, which was created for him, and Principal Guest Conductor of the Rotterdam Philharmonic Orchestra and the Orchestra Sinfonica Nazionale della RAI. As a guest conductor, he has worked with the Berlin Philharmonic, the Vienna Philharmonic, the Chicago Symphony Orchestra, the Cleveland Orchestra, the London Symphony Orchestra, the Orchestre de Paris and the Orchestre National de France, among others, and has followed invitations to renowned opera houses such as La Scala in Milan, the Royal Opera House and the Metropolitan Opera. Gianandrea Noseda's discography includes more than 60 CDs; a special position holds the project "Musica Italiana", in which he documents the Italian repertoire of the 20th century. Born in Milan, Noseda is Cavaliere Ufficiale al Merito della Repubblica Italiana. In 2015, he was honored as Musical America's Conductor of the Year and was named Conductor of the Year at the 2016 International Opera Awards.
General Musical Director
Gianandrea Noseda
Assistant to the General Music Director Marie Wolfram-Zweig
Manager Orchestra
Heiner Madl
Orchestra Personnel Manager / Deputy Manager Orchestra Dominique Ehrenbaum
Orchestra Personnel Manager/Administration Sara Waegner
Music library Anja Bühnemann, Sophia Gustorff
Head of Orchestral Technique Sebastian Lange
Orchestral Technique Thomas Bossart, Mathias Hannus, Andres Martinez, Markus Metzig
1. Violin
Concert Masters Bartlomiej Niziol, Ada Pesch, Hanna Weinmeister, Keisuke Okazaki, Xiaoming Wang, Vera Lopatina;
Jonathan Allen, Michal Bielenia, Josiane Clematide, Franziska Eichenberger, Juliana Georgieva, Lisa Gustafson, Ulrike Jacoby, Judit Morvay, Jakub Nitsche, Tatjana Pak, Seraina Pfenninger, Dmitry Serebrennikov, Janet van Hasselt, Anne Battegay*, Mireia Castro Real*, Carolin Forster Borioli*, Heidi-Maria Makkonen*, Yuka Kiryu-Tsuboi*, Samuel Jimenez Collazos**, Katarzyna Seremak**
2. Violin
Soloists Maya Kadosh, Anahit Kurtikyan, Yuko Arakaki-Krachler, Michael Salm;
Andrea Bossow, Cornelia Brandis, Martina Goldmann, Regine Guthauser, Daniel Kagerer, Nadezhda Korshakova, Anne-Frédérique Léchaire, Sibylle Matzinger-Franzke, Ursula Meienberg, Mikolaj Tomaszewski, Marina Yakovleva Häfliger, Chen Yu, Ignazio Atzori*, Samuel Jimenez Collazos**, Katarzyna Seremak**
Viola
Soloists Karen Forster, Valérie Szlávik, Sebastian Eyb, Rumjana Schamlieva;
Louis Chaintreuil, Maria Clément, Daniel Hess, Florian Mohr, Natalia Mosca, Valentyna Pryshlyak, Nada Anderwert*, Hugo Bollschweiler*, Ladina Zogg**
Violoncello
Soloists Claudius Herrmann, Lev Sivkov, Xavier Pignat, Christine Theus;
Luzius Gartmann, Alexander Gropper, Christof Mohr, Barbara Uta Oehm, Andreas Plattner, Seiji Yokota, Daniel Schaerer*, Eleonore Willi*, Noémie Akamatsu**
Double bass
Soloists Viorel Alexandru, Dariusz Mizera, Ruslan Lutsyk, Roman Patkoló;
Wolfgang Hessler, Hayk Khachatryan, Dieter Lange, Bruno Peier, Wiktoria Czyzewska**
Flute
Soloists Maurice Heugen, Rute Daniela Pereira Fernandes;
Andrea Kollé, Pamela Stahel, Nieves Inmaculada Aliano Ramos**
Oboe
Soloists Bernhard Heinrichs, Philipp Mahrenholz, Martin Danek;
Maria Alba Carmona Tobella, Clément Noël, Artemii Cholokian**
Clarinet
Soloists Rita Karin Meier, Robert Pickup, Nina Sara Höhn;
Filipa Margarida Sacramento Nunes, Raül Verdù Sellés**
Bassoon
Soloists Urs Dengler, Anne Gerstenberger, Artan Hürsever;
Elisabeth Göring, Marc Jacot, Michele Ruggeri**
Horn
Soloists Glen Borling, László Szlávik, Tomas Gallart;
Irene Lopez del Pozo, Lionel Pointet, Hanna Rasche, Andrea Siri, Alejandro Cela Camba**
Trumpet
Soloists Balàzs Nemes, Laurent Tinguely, Evgeny Ruzin;
Albert Benz, Paul Muff, José Ferreira Pereira**
Trombone
Soloists David García, Tobias Lang, Sergio Zordan;
René Meister, Alexander Apfler, Raphaël Long**
Tuba
Florian Hatzelmann
Timpani
Norbert Himstedt, Renata Walczyna, Felix Birnbaum**
Percussion
Hans-Peter Achberger, Didier Chevallier, Michael Guntern, Dominic Hermann, Felix Birnbaum**
Harp
Julie Palloc, Una Prelle
Key instruments
Anna Pismak**


*Ad interim
**Orchestra Academy
In existence at Zurich Opera House since the 1997/98 season, the Orchestra Academy gives musicians from Switzerland and abroad the opportunity to gain their first experiences in a professional orchestra for two years. The students are actively involved in the day-to-day work of the Philharmonia Zurich, prepare the pieces they are to perform under the instruction of their mentors (first-chair players and soloists from the Orchestra), are given specialist training for auditions, as well as the opportunity to play chamber music in the widest variety of combinations. Many former members of the Academy have already made the transition to excellent orchestras.
The care for historical performance practice has been a tradition at the Zurich Opera House for many decades. This continuum formed the orchestra of the opera, today's Philharmonia Zürich, an independent ensemble of first-class specialized musicians, which were able to create an excellent reputation. The spark that ignited the enthusiasm for new early music gave the ensemble its name: officially founded in 1998, the ensemble called itself La Scintilla - The Spark.
Guest Performances 2021/22
Brahms/Dvořák
Sun 31 Okt 2021 19:30 Stadtcasino, Basel
Mon 1 Nov 2021 19:30 Casino, Bern

Gianandrea Noseda, Conductor
Daniil Trifonov, Piano
Philharmonia Zurich

Program
Johannes Brahms
Piano Concerto No. 1 op. 15 in D minor
Antonín Dvořák
Symphony No. 8 op. 88 in G Major
Die Philharmonia Zürich gründete zu ihrem dreissigjährigen Jubiläum 2015 ein eigenes Label, über das Live- und Studio-Aufnahmen weltweit online und im Fachhandel vertrieben werden. Erfahren Sie mehr auf der Philharmonia Records-Website.