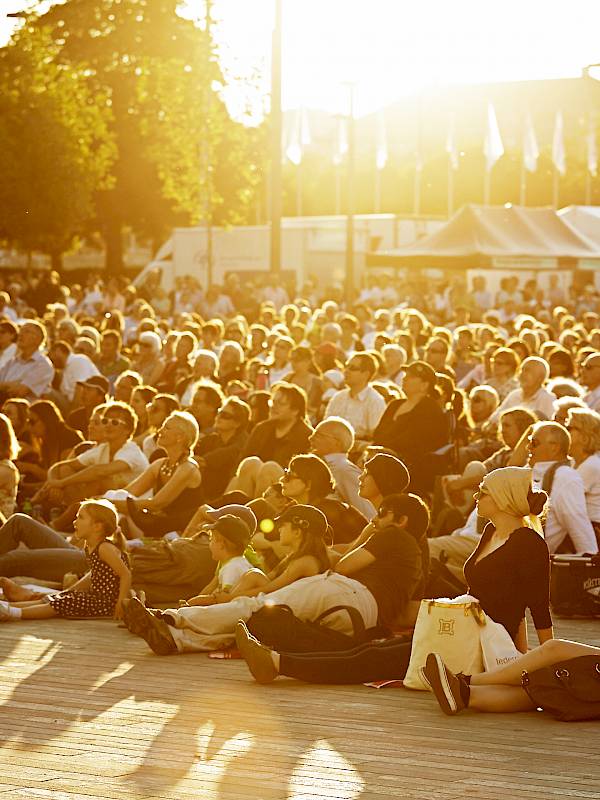 Live broadcast
oper für alle 2020
For the people of Zurich, it has already become a cherished tradition: oper für alle, the popular open-air event on Sechseläutenplatz. On an atmospheric summer evening, join more than 10,000 visitors and enjoy a live broadcast from the Opera House on a giant screen. Come with your friends and family, bring folding chairs, blankets and a picnic with you, or savour the delicacies offered on site. A colourful supporting programme will get you in the mood for director Sebastian Baumgarten's thrilling production of Wolfgang Amadeus Mozart's classic opera, Don Giovanni.
13 Jun 2020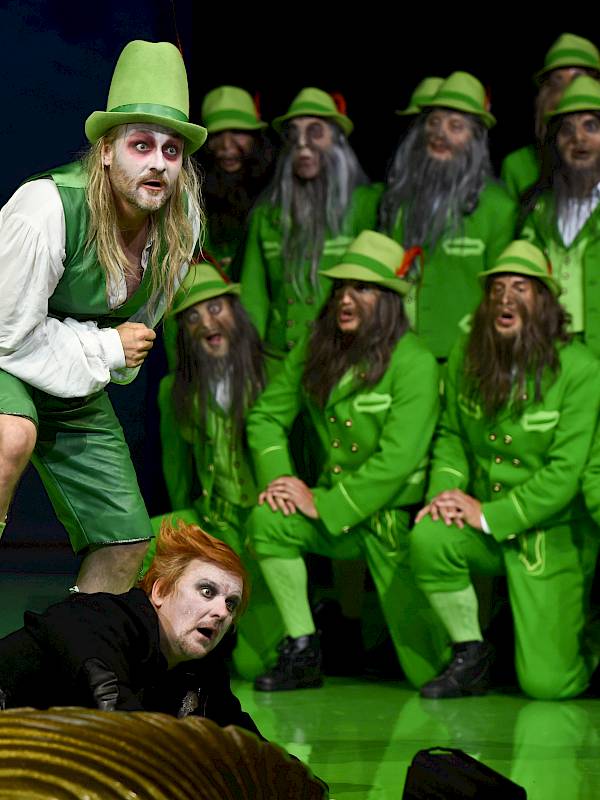 Introductory matinees 19/20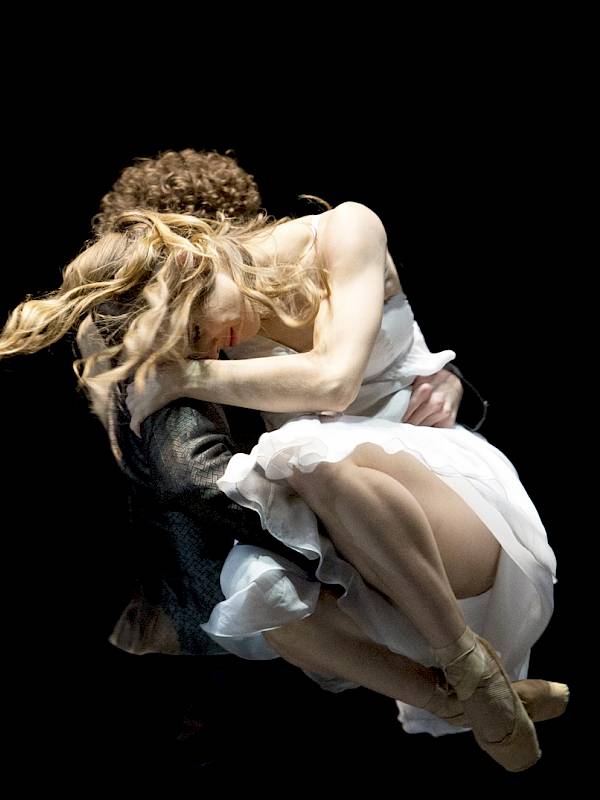 Ballet Discussions 19/20
On four Sundays in the season, Ballet Director Christian Spuck and Dramatic Adviser Michael Küster introduce renowned choreographers, audience favourites from Zurich Ballet and promising young talents in the Ballet Discussion. Taking the current ballet programme as their point of departure, they will also tackle exciting topics from the world of dance.
Ballet Discussion dates 2019/20
3 Nov / 2 Feb / 17 May / 14 Jun
11.15 a.m.
CHF 10 incl. coffee and croissant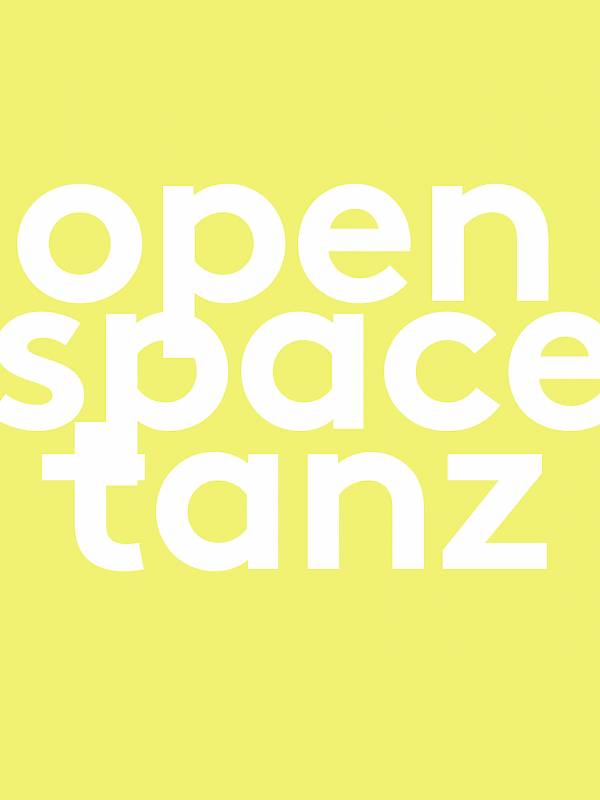 Dance Workshop
open space tanz
open space tanz offers space for those who wish to engage with dance, independent of technique and pace. This weekly workshop is aimed at people who want to experiment, improvise, and create.
open space tanz is open for participants 16 years and older, and it is possible to join at any time.
Free entry
Wednesday from 7.00pm to 9.00pm in the Ballettsaal A
Please note: This season the training will only take place until Wednesday 1 April 2020.
From September 2020 on we will continue with open space tanz.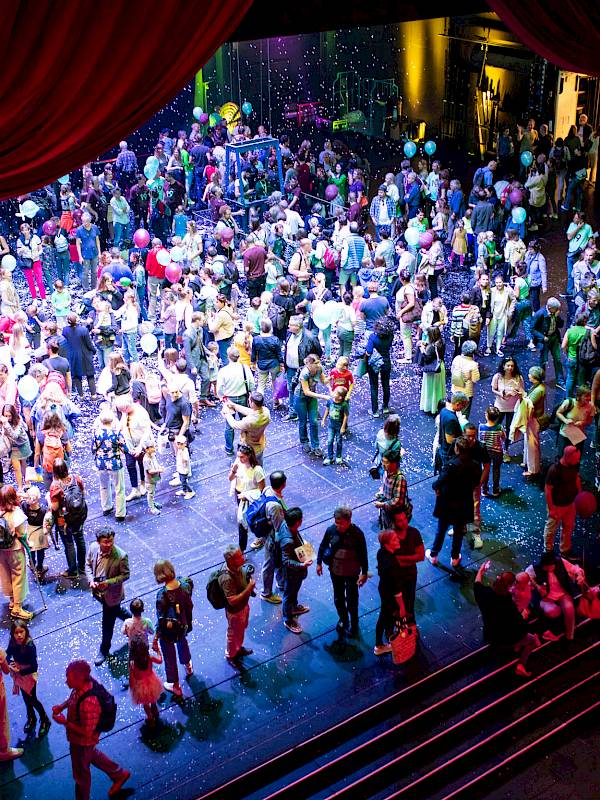 offen9
Season Opening Party 2020
Toward the end of September, when the lines of people start forming at 9 am on the Sechseläutenplatz, it can only mean one thing: the summer pause is finally over, and it's time for the annual Season Opening Party at the Opernhaus. This year, we will show off our brand-new children's piece, Das tapfere Schneiderlein, on the Studiobühne, and on the main stage you can take in an open dress rehearsal of Verdi's I vespri siciliani. And, as in years past, guests will once again have the opportunity to take a look behind the scenes in guided tours, find out more about the costume department and sceneshops, visit ballet workshops, and much more.
As always, all events are for free, tickets will be handed out for some performances.
19 Sep 2020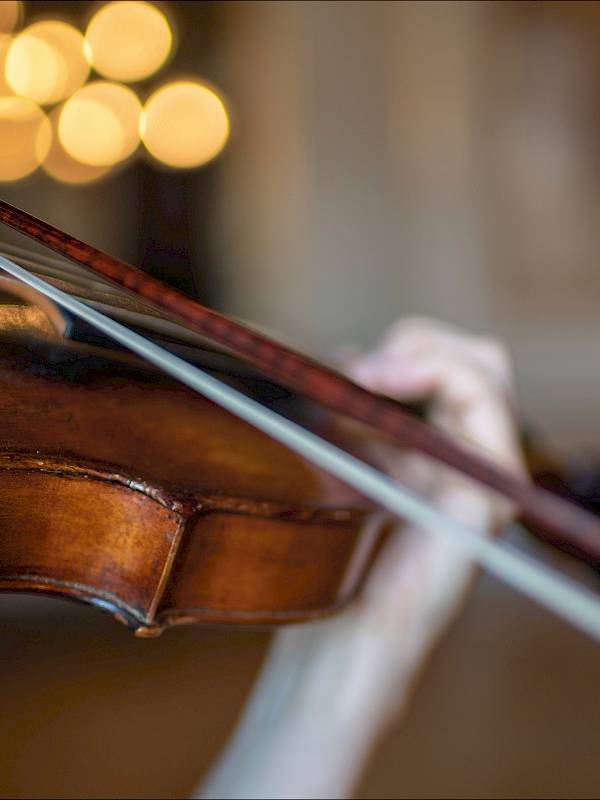 Christmas concerts
Musical Advent Calendar
Each day during the Christmas period, musicians from the Philharmonia Zurich and singers of the Opera House, the International Opera Studio and Chor der Oper Zürich will invite you to a short, fifteen-minute concert in the Opera House foyer, performing both familiar and lesser-known works.
Programmes will be published at short notice on our homepage as well as on our Facebook page.
Daily 1 bis 23 Dez 2020 at 5.30 pm
Doors open at 5.20 pm., admission free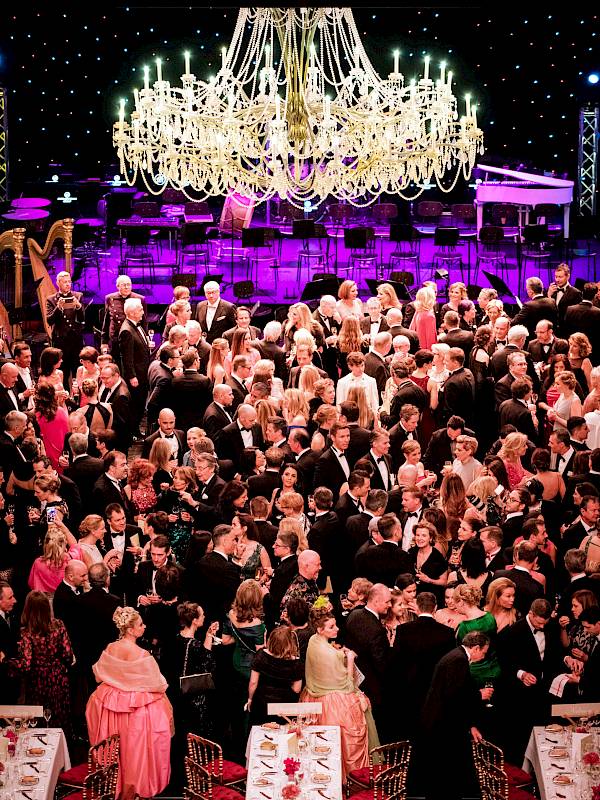 Charity gala
Opera Ball 2021
On 13 March 2021, it will once again be time: the doors of the Opernhaus Zürich will open on to a glittering and glamorous evening. Under the patronage of the Freunde der Oper Zürich and set in the choicest of locations, Zurich's most beautiful ball has it all, and you are invited to take part in this dazzling night full of cultural and culinary delights. From the gala dinner in the main hall, to the opening of the ball by the debutantes, performances by international opera stars, or dancing the night away on the stage of the Opernhaus, accompanied by the Philharmonia Zürich.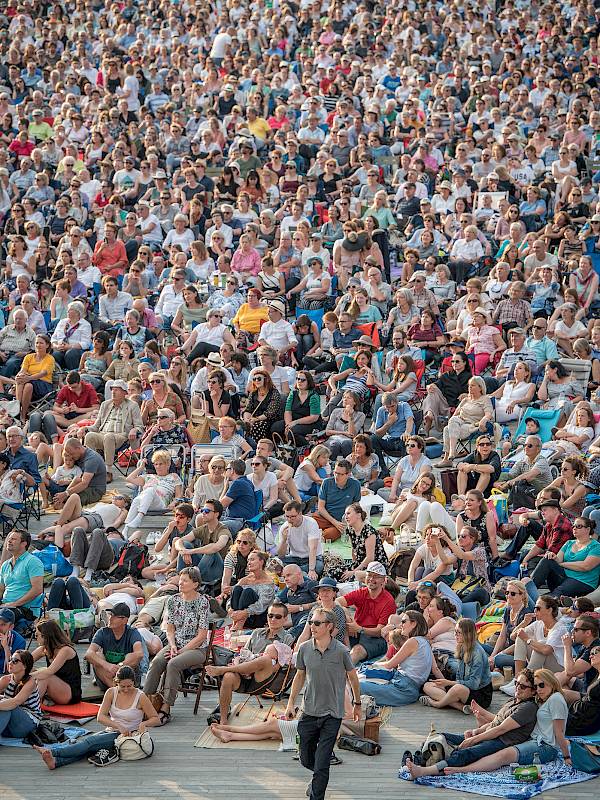 Live broadcast
oper für alle 2021
Bearing the motto «oper für alle», the Opernhaus Zürich broadcasts a performance live on the big screen, transforming the Sechseläutenplatz into an outdoor theater. This free open-air spectacle has become an integral part of Zurich's cultural calendar. Be a part of it when more than 10,000 spectators come together for an atmospheric summer evening to take in Giacomo Puccini's Madama Butterfly, broadcast live from the Opernhaus. Bring your friends and family, your folding chairs, blankets, and picnic dinners – or pick something up on site. The whole program kicks off at 6 pm.
12 Jun 2021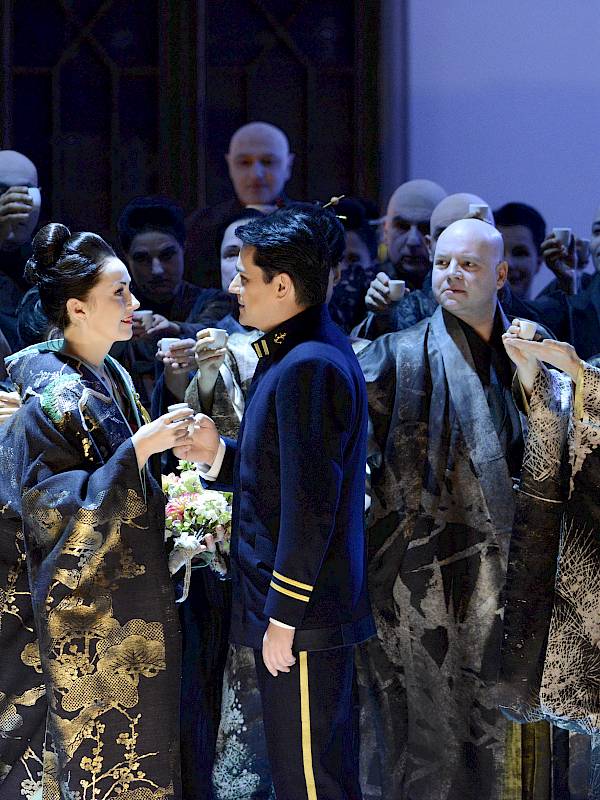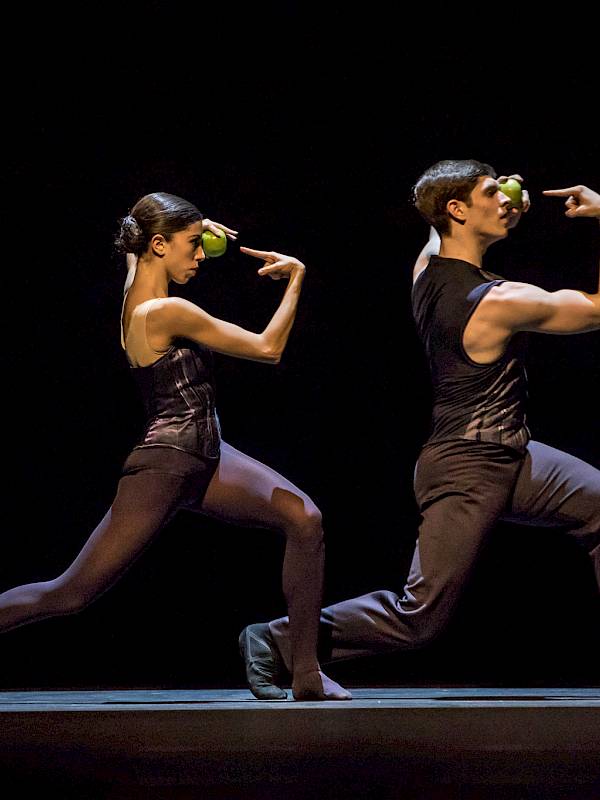 Ballet Discussions 20/21
Ballet director Christian Spuck and dramaturg Michael Küster present renowned choreographers, audience favorites from the Ballett Zürich, and promising young dancers in this series of conversations. In addition, they will also devote time to exciting themes from the world of dance, set against the background of the current ballet program.
Ballet Discussion dates 2020/21
11.15 am
CHF 10 incl. coffee and croissant