Hans Zender
Schubert's «Winterreise»
Franz Schubert's Winterreise, a cycle of 24 songs for voice and piano set to poems by Wilhelm Müller, is not only regarded as the zenith of Schubert's song composition, but as the pinnacle of German art song in its entirety. German composer Hans Zender arranged the cycle in 1993 with the title: Schubert's Winterreise – a composed interpretation. Zender's version for tenor and chamber orchestra reveals the cycle's potential to disturb, and approaches Wilhelm Müller's poems in its own way. Zender pushes into the darkest regions of human existence. With his interpretation, he brings to light emotions that pulsate just beneath the surface in Schubert's work, uncovering the uncanny layers in the depths of the music.
Like Hans Zender, Christian Spuck's production, which was awarded the renowned «Prix Benois de la Danse» in 2019, concerns itself less with illustrating the external stations of the traveler's journey. Instead, it approaches the cycle with thoroughly comprehensive abstraction. Using a mixture of large ensemble scenes and intimate solo images, Christian Spuck undertakes a journey into the innermost self. As he does so, he explores such timeless themes as love, longing, alienation, and abandonment, allowing the medium of dance to provide new perspectives on one of the greatest works of classical music.

Benjamin Schneider Conductor
Christian Spuck Choreographer and Stage Director
Rufus Didwiszus Set Designer
Emma Ryott Costume Designer
Martin Gebhardt Lighting Designer

Mauro Peter Tenor

Ballett Zürich
Philharmonia Zürich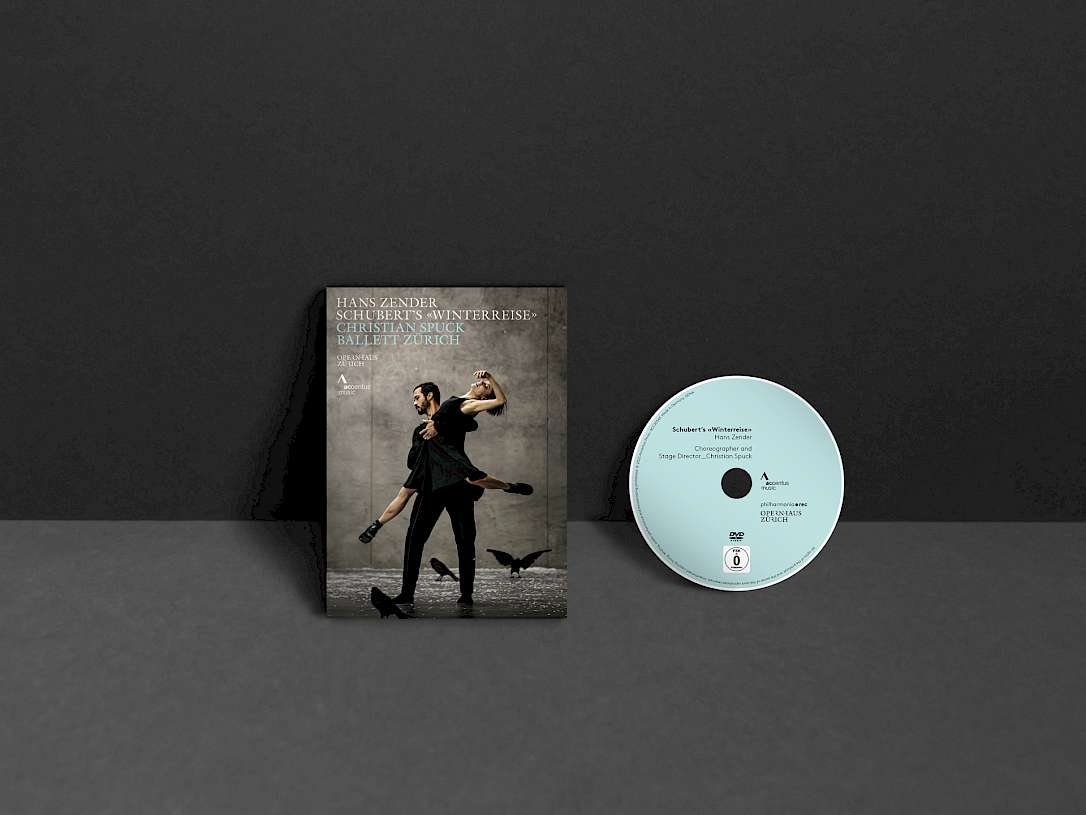 Hans Zender
Franz Schubert
Winterreise
Recorded at the Opernhaus Zürich, February 2021
Subtitles: German, English
DVD 95.20 min
Picture Format NTSC 16:9
Sound Formats PCM Stereo, Dolby Digital 5.1, DTS 5.1
Region Code 0 (weltweit)
Disc Format DVD-9
FSK 0
DVD:
CHF 32
Blu-Ray:
CHF 45
inkl. Mwst., zzgl. CHF 5 Versandkosten
Please note that any customs duties may apply to deliveries abroad.
As orders from abroad sometimes incur disproportionately high customs duties, we recommend buying via Amazon for orders outside Switzerland. You can find the DVD here.