Forbidden love, wrongdoings and anguish: the Opernhaus Zürich ventures into late 19th-century French romanticism with "Werther" by French composer Jules Massenet. A loose adaptation of Johann Wolfgang von Goethe's epistolary novel "The Sorrows of Young Werther", the opera is conducted by Germany's Cornelius Meister. It tells the story of the impossible union of poet Werther to Charlotte, a woman of duty already promised to a wealthy businessman.

Goethe's drama is echoed in Massenet's score by emotionally wide-ran-
ging vocal parts written on a grand scale. Juan Diego Flórez is undisput-
edly one of the best belcanto tenors of our times and embodies a tortured and nuanced Werther. "It's not a profane appearance of any singer – it is an epiphany!" gushes the Neue Zürcher Zeitung in a rave review. At Flórez's side, Franco-British mezzo-soprano Anna Stéphany sang her role début as Charlotte. The one-room staging by Tatjana Gürbaca cleverly makes the social stranglehold of oppression tangible. Should one come into the fold or escape?

Cornelius Meister Conductor
Tatjana Gürbaca Stage Director
Klaus Grünberg Set and Lightning Designer
Silke Willrett Costume Designer
Ernst Raffelsberger Chorus Master

Juan Diego Flórez Werther
Anna Stéphany Charlotte
Mélissa Petit Sophie
Audun Iversen Albert
Cheyne Davidson Le Bailli
Martin Zysset Schmidt

Philharmonia Zürich
Kinderchor der Oper Zürich
Chor der Oper Zürich
DVD:
CHF 32
Blu-Ray:
CHF 45
inkl. Mwst., zzgl. CHF 5 shipping cost
Please note that any customs duties may apply to deliveries abroad.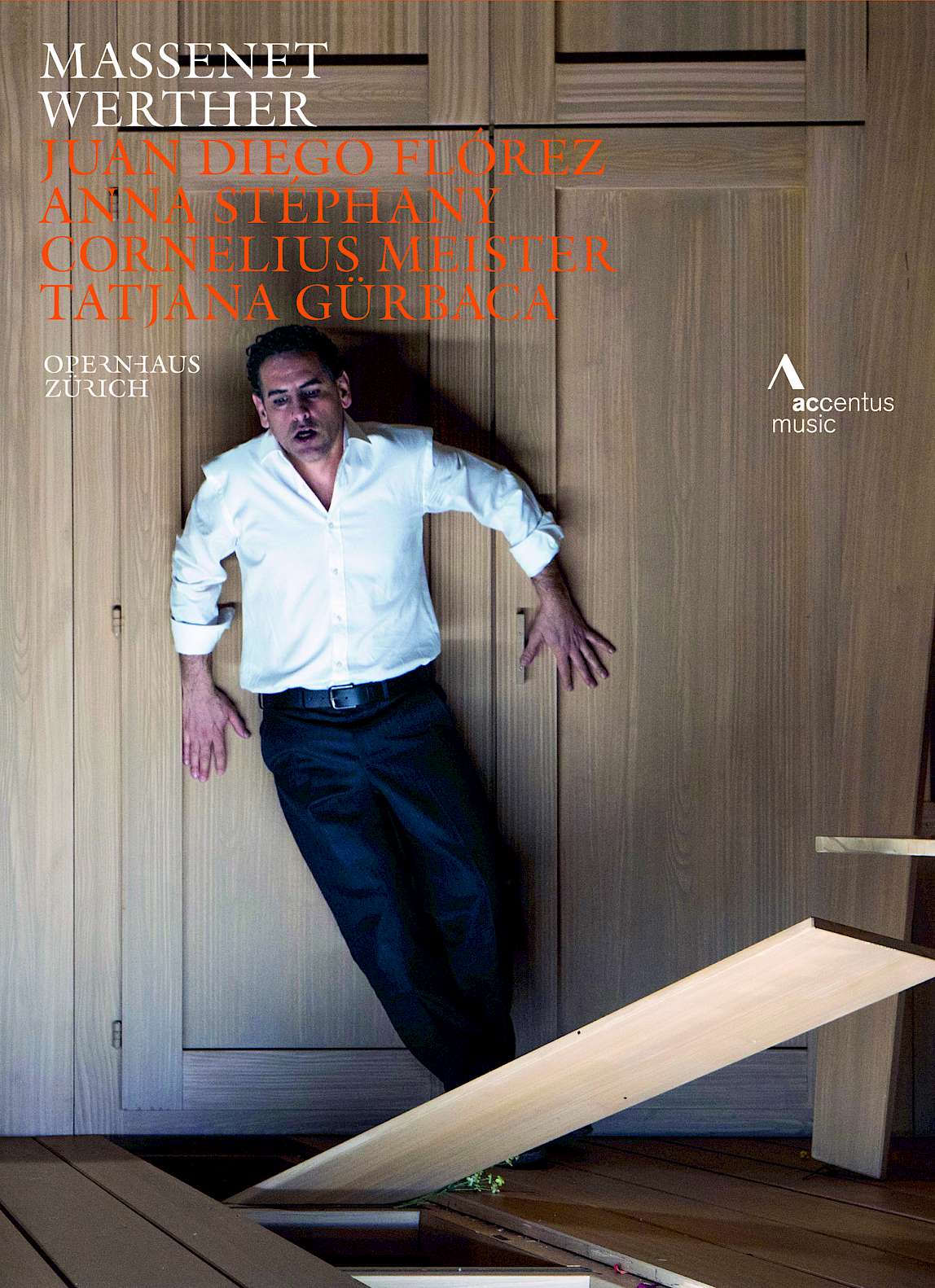 Jules Massenet
Werther
A stage performance of the Opernhaus Zürich, April 2017
In french
Subtitles: German, English, French, Korean
DVD 137.36
Picture Format DVD NTSC 16:9
Sound Formats DVD PCM Stereo, Dolby Digital 5.1, DTS 5.1
Region Code 0 (worldwide)
Disc Format DVD-9
FSK 0
TRAILER