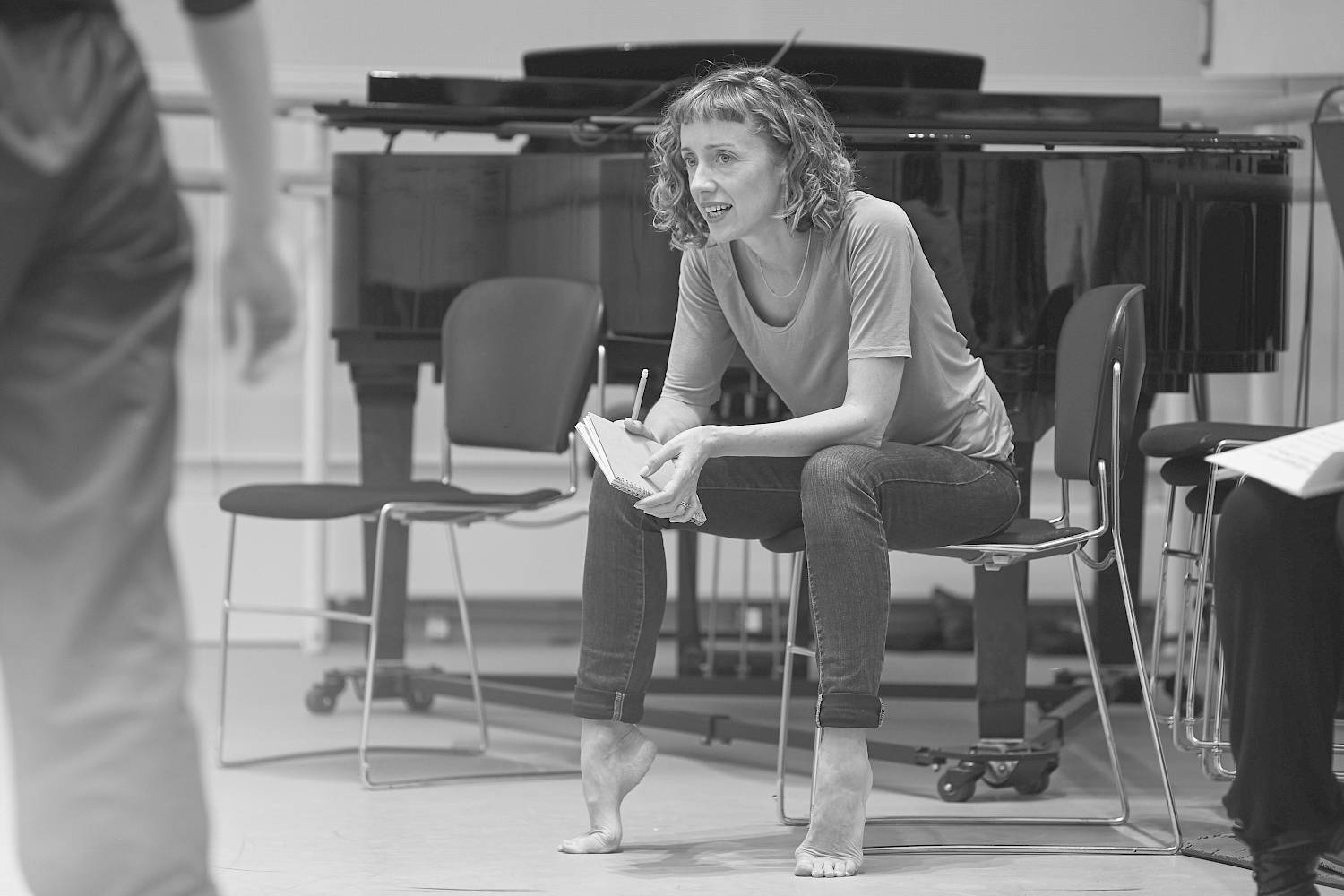 Cathy Marston
Renowned choreographer Cathy Marston will take over as new Ballet Director and Chief Choreographer of the Ballett Zürich. For an initial period of five years, this British-born, Swiss-bred artist will succeed Christian Spuck for the 2023/24 season, after he takes over artistic directorship of the Staatsballett Berlin. Spuck has successfully led the Ballett Zürich since 2012, and his switch to Berlin with the 2023/24 season will see him leading Germany's largest independent ballet company.  
Cathy Marston received her dance training in Cambridge and at the Royal Ballet School in London. From 1994-1999 she danced with the Ballett Zürich, the Ballett des Luzerner Theaters, and the Konzert Theater Bern. She was an Associate Artist of the Royal Opera House in London from 2002-2006 and Ballet Director at the Konzert Theater Bern from 2007-2013. While at the latter, she created countless world premieres as principal choreographer, and led the ballet from the brink of closure to a flourishing period of ensemble work.
Marston has been active as a successful and sought-after freelance choreographer for years, appearing as a guest at numerous companies and institutions the world over. She has created works for the Royal Ballet, the Royal Danish Ballett, the English National Ballet, the Finnish National Ballet, the Ballet Black, Danza Contemporánea de Cuba, as well as for Opera Australia and the Hong Kong Academy of Performing Arts. In recent years, she's appeared more often in the United States, appearing with the San Francisco Ballet, the American Ballet Theatre, and the Joffrey Ballet in Chicago. Engagements closer to home have seen her works take the stage at the Oper Graz, as well as with the ballet companies in Basel, St. Gallen and at the Musiktheater im Revier.
Cathy Marston offers new perspectives to existing narratives, engaging with historical personalities in ways both unusual and original, finding unexpected common ground in the process. She has won several awards for her choreographic work, including a South Bank Sky Arts Award and the British National Dance Award. She was awarded with the Excellence in International Dance prize in 2020 from the «International Institute for Dance and Theatre».
Ausschnitt aus der Pressekonferenz vom 15 Juni 2021
«I am thrilled to take forward the direction of Ballett Zürich, building on the wonderful work of my colleague, Christian Spuck. Under his direction Ballett Zürich has welcomed many of the definitive choreographic voices of our time and been a hothouse of creation.  I look forward to expanding this portfolio even further through my own choreography and curation,  collaborating with the company's versatile and beautiful dancers as well as the brilliant production team,  and bringing the era of Andreas Homoki at Opernhaus Zürich to an inspiring conclusion».
Cathy Marston