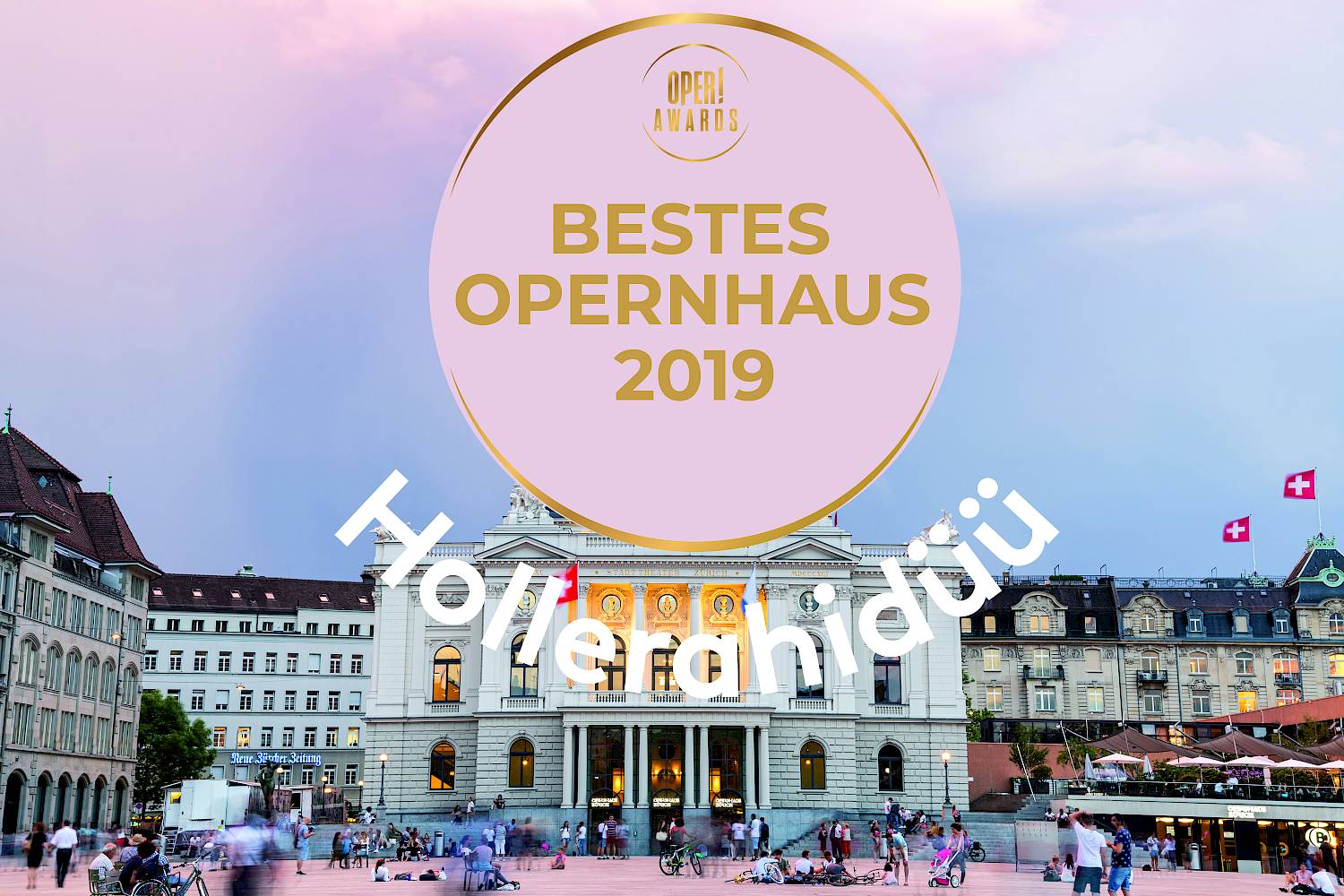 Zurich is Best Opera House 2019
New industry award «OPER! AWARDS» goes to Switzerland  
On Saturday, September 21 the «Oper! Awards» were presented for the first time. At the awards´ ceremony, Zurich Opera House was named the «Best Opera House» in the international opera industry.   
The jury's statement declares: «Only a few opera houses offer their audiences access to the catalogue of works in the genre of opera in this almost admirable scope and diversity as the Zurich Opera House does. Bans from the repertoire like elsewhere do not exist here. The outstanding planning of the 2018/19 season was crowned by a large number of productions that were particularly successful in terms of scenic, musical and vocal quality. An excellent result! The director's intuition for new, innovative directors, the commitment of the best of the established and the consistently top-class cast of singers withexciting debuts make the Zurich Opera House under Andreas Homoki the most worthwhile address.» 
Andreas Homoki, Director of the Zurich Opera House: «I am very proud that the Zurich Opera House has been honored for its work. Above all, I wouldlike to thank my team and all employees of the Opera House. Such an award is also an incentive to continue to live up to one's own expectations in the future. » 
The eight-member jury of the «Opera! Awards», which consists of prominent music journalists and opera experts, awards prizes in 20 categories to the best international actors on and behind the opera stage. From now on, the prizes will be publicly awarded annually. Further information can be found at www.oper-awards.com.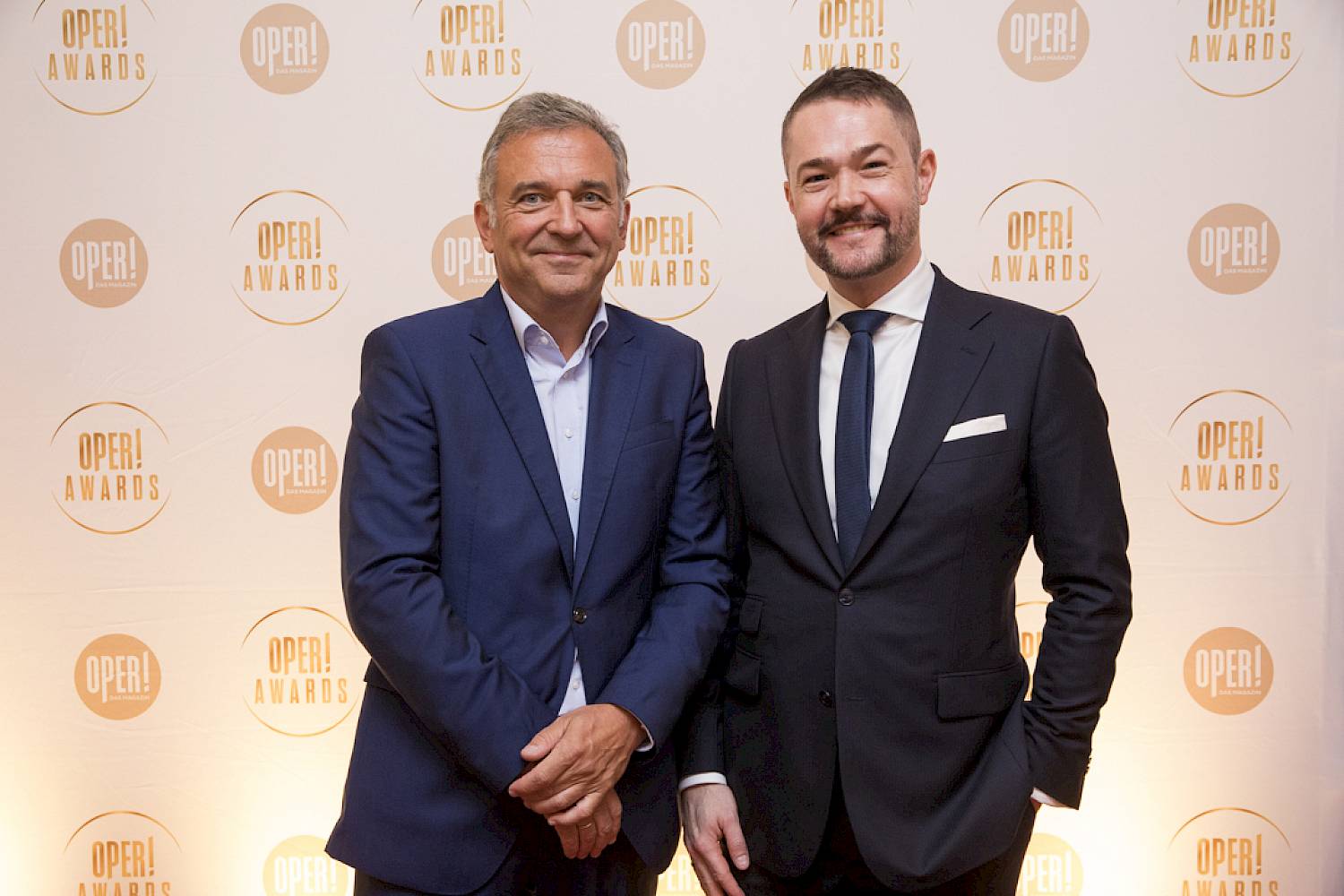 Director Andreas Homoki and head of the jury Ulrich Ruhnke (©Kathrin Heller).