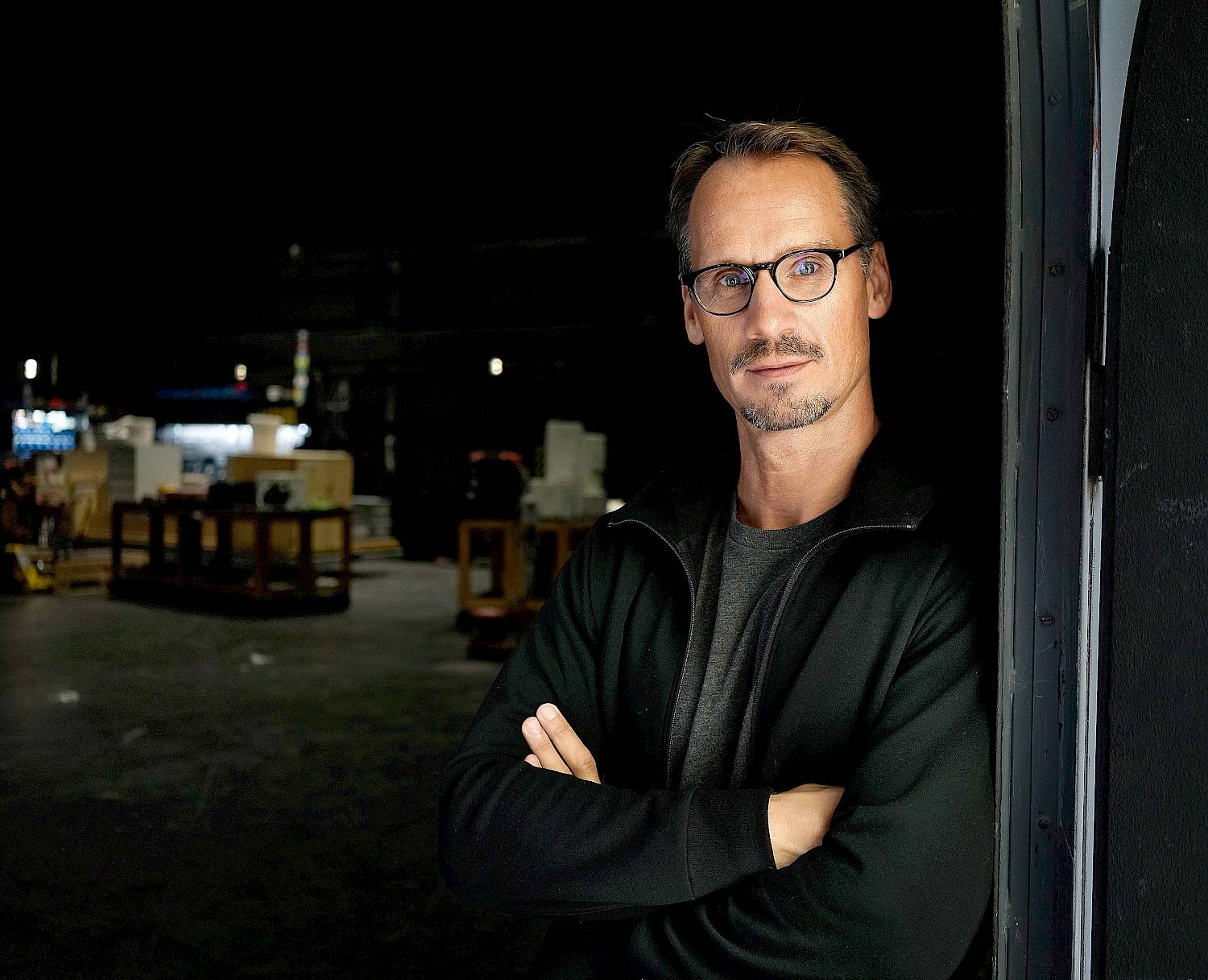 Christian Spuck
Christian Spuck, Ballet director
Christian Spuck comes from Marburg and was trained at the John Cranko School in Stuttgart. He began his dance career with Jan Lauwers' Needcompany and Anne Teresa de Keersmaeker's Ensemble Rosas. In 1995 he became a member of the Stuttgart Ballet and served as the company's resident choreographer from 2001 to 2012. In Stuttgart he created fifteen world premieres, including the story ballet Lulu. Eine Monstretragödie after Frank Wedekind, Der Sandmann and Das Fräulein von S. after E.T.A. Hoffmann.
Christian Spuck has also worked with numerous renowned ballet companies in Europe and the USA. The Return of Ulysses (guest performance at the Edinburgh Festival) was created for the Royal Ballet of Flanders, and Woyzeck (after Georg Büchner) was premiered at the Norwegian National Ballet Oslo. The ballet Die Kinder, premiered at the Aalto Ballett Theater Essen, was nominated for the «Prix Benois de la Danse». His ballet Leonce und Lena (also after Georg Büchner) likewise premiered in Essen and subsequently was taken over by the Grands Ballets Canadiens de Montreal and the Stuttgart Ballet. The world premiere of Poppea//Poppea for Gauthier Dance at the Theaterhaus Stuttgart was voted one of the ten most successful dance productions worldwide by the magazine Dance Europe in 2010 and was awarded the German Theatre Prize Der Faust in 2011 as well as the Italian Danza/Danza Award. Christian Spuck is also active in the field of opera. Gluck's Orphée et Euridice at the Staatsoper Stuttgart (2009) was followed by Verdi's Falstaff at the Staatstheater Wiesbaden (2010), Berlioz's La Damnation de Faust (2014) and Wagner's Der fliegende Holländer (2017) at the Deutsche Oper Berlin. March 2021, his ballet Orlando after Virginia Wolf premiered at the Bolshoi theatre in Moscow.
Since the 2012/13 season, Christian Spuck has been director of Ballett Zürich. Thus far, his Romeo und Julia, Leonce und Lena, Woyzeck, Der Sandmann, Messa da Requiem (a co-production of the Oper and Ballett Zürich), Nussknacker und Mausekönig and Dornröschen have been shown here. The ballet Anna Karenina after Lew Tolstoy, which premiered in Zurich in 2014, was taken over by the Norwegian National Ballet Oslo and the Stanislavski Theatre in Moscow in 2016, as well as by the Korean National Ballet in Seoul, and the Bavarian State Ballet in 2017. For Winterreise, which premiered in October 2018 in Zurich, he was awarded with the «Prix Benois de la Danse 2019». In autumn 2019, he staged Das Mädchen mit den Schwefelhölzern (The Little Match Girl) by Helmut Lachenmann with Ballett Zürich, which was awarded «Production of the Year» by German magazine tanz.
Christian Spuck has been appointed Artistic Director of Staatsballett Berlin as of the 2023/24 season.
Die honorarfreie Reproduktion der Fotos ist nur im Rahmen der aktuellen Berichterstattung zu den Produktionen und Personen des Opernhauses Zürich, des Ballett Zürich und der Philharmonia Zürich bei Nennung des vollständigen Copyrights erlaubt. Bei einer anderweitigen Nutzung sind Sie verpflichtet, selbständig die Fragen des Urheber- und Nutzungsrechts zu klären.