Schubert / Tschaikowski / Mendelssohn
3rd Philharmonic Concert
Franz Schubert
Overture and entr'acte of the incidental music for «Rosamunde, Queen of Cyprus» D 797
Pjotr Tschaikowski
«Rococo Variations» in A major op. 33
Felix Mendelssohn Bartholdy
Symphony No. 3 in A minor («Scottish»)
Introduction 45 min before the performance.

The Philharmonic Concerts are supported by Evelyn and Herbert Axelrod
Schubert / Tschaikowski / Mendelssohn
Abstract
Schubert / Tschaikowski / Mendelssohn
It's been known for a while: The world-renowned conductor Gianandrea Noseda will take up the post of General Music Director at Zurich Opera House in the 2021/22 season. The Italian, who is currently Chief Conductor of the National Symphony Orchestra in Washington, D.C. and was a great success as Music Director of the Teatro Regio Torino from 2007 to 2018, has already stood at the podium of the Philharmonia Zurich several times, including in 2016/17 in the new production of Sergei Prokofiev's opera The Fiery Angel and in a revival of Giuseppe Verdi's Macbeth.
In January 2020, Gianandrea Noseda will conduct a Philharmonic concert for the first time in his position as designated general music director. In addition to Franz Schubert's overture and Entr'acte of the stage music to Rosamun¬de, the programme includes the Symphony in A minor op. 56, the so-called Scottish, by Felix Mendelssohn Bartholdy. Mendelssohn began working on this symphony in 1829 under the impression of a trip to Scotland, completing the work, which is often regarded as his greatest achievement in the field of symphony, but only 12 years later. The virtuoso Rococo Variations by Pjotr Tchaikovsky also promise to be a special highlight of the concert: The young Armenian cellist Narek Hakhnazaryan can be experienced as a soloist.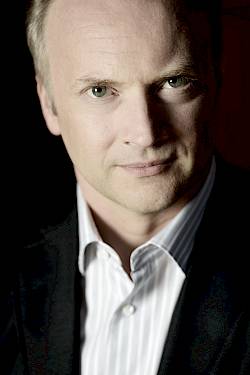 Gianandrea Noseda, Dirigent
Gianandrea Noseda
Gianandrea Noseda wurde im Januar 2016 zum siebten Musikdirektor des National Symphony Orchestra Washington DC ernannt und begann seine Amtszeit mit der Saison 2017/18. Er ist Erster Gastdirigent des London Symphony Orchestra und des Israel Philharmonic Orchestra, Erster Dirigent des Orquestra de Cadaqués und Künstlerischer Leiter des Stresa Festivals in Italien. Von 2007 bis 2018 war er Musikdirektor des Teatro Regio Torino. Seit 2002 dirigiert Noseda regelmässig Produktionen an der Met in New York. Noseda stand am Pult der Berliner Philharmoniker, des Chicago Symphony Orchestra, des Cleveland Orchestra, des Orchestra della Scala, der Münchner Philharmoniker, des Met Orchestra, der New York Philharmonic, des NHK Symphony Orchestra, des Orchestra dell'Accademia Nazionale di Santa Cecilia, des Orchestre de Paris, des Orchestre National de France, des Philadelphia Orchestra, im Royal Opera House, den Salzburger Festspielen, den Wiener Philharmonikern und dem Opernhaus Zürich. Höhepunkte der Saison 2018/19 sind eine zwölfwöchige Zusammenarbeit mit dem National Symphony Orchestra, die Einladung des Orchesters in die Carnegie Hall im Mai 2019 sowie die Fortsetzung seiner mehrjährigen Tournee mit dem London Symphony Orchestra, deren Aufnahme der gesamten Schostakowitsch-Sinfonien ab September 2018 auf LSO Live veröffentlicht wurde. Ebenfalls kehrte er an die Metropolitan Opera zurück, um eine Neuinszenierung von Adriana Lecouvreur mit Anna Netrebko zu leiten. Seine intensive Aufnahmetätigkeit umfasst mehr als 60 CDs. Sein Projekt Musica Italiana, das er vor mehr als zehn Jahren ins Leben gerufen hat, hat das unterschätzte italienische Repertoire des 20. Jahrhunderts in den Fokus gestellt und viele Meisterwerke wieder ans Licht gebracht. Der in Mailand geborene Noseda ist Cavaliere Ufficiale al Merito della Repubblica Italiana. Im Jahr 2015 wurde er als Musical America's Conductor of the Year geehrt und bei den International Opera Awards 2016 zum Dirigenten des Jahres ernannt. Ab der Saison 2O21/22 wird er Generalmusikdirektor des Opernhauses Zürich sein.
Schubert / Tschaikowski / Mendelssohn
19 Jan 2020