Song recital
Stéphanie d'Oustrac
The program will be announced at a later date.
Supported by

Song recital Stéphanie d'Oustrac
Abstract
Song recital Stéphanie d'Oustrac
The French mezzo-soprano Stéphanie d'Oustrac has already given Zurich audiences some thrilling opera evenings: with her dazzling stage presence, she impressed, for example, as the ancient heroin Phèdre in Rameau's Hippolyte et Aricie or as Médée in Charpentier's opera of the same name. Before she can be seen as Sara in the new production of Donizetti's Roberto Devereux from February, she will give a song recital in January together with pianist Carrie-Ann Matheson with an exclusively French programme. In addition to songs and arias by Henri Duparc, Jules Massenet, Jacques Offenbach, Georges Bizet and Pauline Viardot, the programme also includes La Dame de Monte-Carlo by Francis Poulenc, based on a text by Jean Cocteau. Poulenc wrote this humorous monodrama about an old lady who gambles away her winnings and ends up throwing herself into the sea, two years before his death. «I liked this monologue because it took me back to the years 1923 to 1925, when I lived with the composer Auric in Monte-Carlo, in the imperial shadow of Diaghilev. I often saw those old wrecks at close quarters, the lightly fingered ladies of the gaming tables. I must honestly confess that Auric and I also ran into them in the pawnshop, where our ill-advised youth took us once or twice.»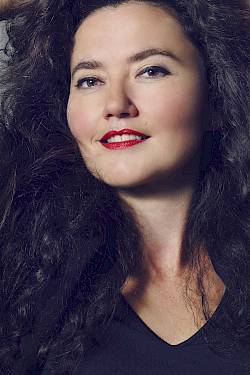 Stéphanie d'Oustrac, Mezzosopran
Stéphanie d'Oustrac
Stéphanie d'Oustrac wurde in Rennes geboren. Nach dem Studium in Lyon wurde sie von William Christie gefördert und ist unter seinem Dirigat und Les Arts Florissants mit Partien wie Purcells Dido, Lullys Armide, Cybèle (Lullys Atys) und Irene (Händels Theodora) aufgetreten. Zu den Partien, die sie an den grossen Häusern der Welt singt, gehören u.a. Ruggiero (Alcina), Sesto (Giulio Cesare), Cherubino (Le nozze di Figaro), Idamante (Idomeneo), Dorabella (Così fan tutte), Rosina (Il barbiere di Siviglia), Isolier (Le Comte Ory), Orphée (Orphée et Eurydice), Lazuli (L'Étoile) und Mélisande (Pelléas et Mélisande). Sie arbeitete mit Dirigent:innen wie Marc Minkowski, Emmanuelle Haïm, Sir John Eliot Gardiner, Charles Dutoit, Alan Curtis, Christopher Hogwood, Alain Altinoglu und Sir Colin Davis zusammen. In jüngerer Zeit sang sie Conceptión (L'Heure espagnole) an der Scala, Irene (Theodora) am Théâtre des Champs-Élysées und im Amsterdamer Concertgebouw, Béatrice (Béatrice et Bénédict) in Brüssel, Glyndebourne und an der Pariser Oper, Carmen in Dallas, in Madrid und an der Deutschen Oper Berlin, Ottavia bei den Salzburger Festspielen, Cassandre in Les Troyens an der Pariser Oper sowie Sesto in La clemenza d Tito in Barcelona. Am Opernhaus Zürich gab sie 2017 ihr Hausdebüt in der Titelrolle von Charpentiers Médée, sang 2018 Ottavia in L'incoronazione di Poppea und 2019 Phèdre in Hippolyte et Aricie. 2021/22 gastierte sie u.a. als Giovanna Seymour (Anna Bolena) in Genf, als Carmen an der Opéra National du Rhin, als Charlotte (Werther) in Monaco, in der Titelrolle von Thomas' Mignon an der Opéra Liège sowie als Périchole an der Opéra Comique in Paris.
Song recital Stéphanie d'Oustrac
12 Jan 2023
Roberto Devereux
05, 09, 12, 17, 22, 26 Feb; 04, 07, 17 Mar 2023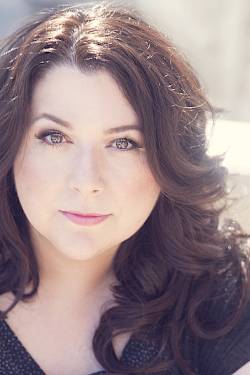 Carrie-Ann Matheson, Klavier
Carrie-Ann Matheson
Carrie-Ann Matheson stammt aus Kanada. 2014 wurde sie von Fabio Luisi als Dirigentin und Korrepetitorin ans Opern­haus Zürich engagiert. Davor arbeitete sie als Assistenz-Di­ri­­gentin an der New Yorker Met und war als Pianistin, Souffleuse und Korrepetitorin festes Mitglied des künstlerischen Personals der Met. Sie hat Dirigenten wie Fabio Lui­si, James Levine, Daniel Baren­boim, Daniele Gatti, Yannick Nézet-Séguin, Gianandrea Noseda u. a. assistiert. Ihr Debüt als Dirigentin gab sie am Opernhaus Zürich 2015 und hat hier u.a. Mozarts La finta giardiniera, Oscar Stras­noys Fälle, Jonathan Doves Das verzau­ber­te Schwein, Jörn Arneckes Ronja Räubertochter und Glucks Iphigénie en Tauride dirigiert. Be­sonderes Anliegen ist ihr die Förderung der jungen Sängergeneration. An der Met war sie viele Jahre feste Korrepetitorin des Lindemann Young Artist De­ve­lop­ment Program. Ab 2017 leitete sie als Dirigentin regelmässig die Gala-Konzerte des Internationalen Opernstudios am Opernhaus Zürich. Als Liedpianistin ist sie mit berühmten Sängerinnen und Sängern aufgetreten, u. a. mit Rolando Villa­zón, Benjamin Bernheim, Jonas Kaufmann, Piotr Beczala, Joyce DiDonato, Diana Damrau, Thomas Hampson, Barbara Bonney und Marilyn Horne. Kammermusik-Auftritte absolvierte sie mit Mitgliedern des New York Phil­harmonic, Metropolitan Opera Orchestra, Cleveland Orchestra, Montreal Symphony Orchestra und der Philharmonia Zürich. Als Korrepetitorin/Dirigentin arbeitete sie für die Salzburger Festspiele, das Seiji Ozawa Matsumoto Festival, das Lyric Opera of Chicago Ryan Opera Center, die Los Angeles Opera und das Mariinsky Atkins Young Artist Program. Seit 2021 ist sie künstlerische Leiterin des San Francisco Opera Center an der San Francisco Opera.
Song recital Stéphanie d'Oustrac
12 Jan 2023