Song recital
Thomas Hampson
A selection of songs by Gustav Mahler, Jennifer Higdon («Civil Words»), Henry Burleigh, Margaret Bonds, Jean Berger and Leonard Bernstein.
Supported by

June 2019
Song recital Thomas Hampson
Song subscription, Mixed subscription C
Song recital Thomas Hampson
Abstract
Song recital Thomas Hampson
The Opernhaus Zürich has played a central role in world-renowned baritone Thomas Hampson's career. Since 1984, he's sung his way into the hearts of audiences here not only as the great Mozart and Verdi roles of his fach, but also as Wagner's Wolfram, Puccini's Scarpia, and Hindemith's Mathis der Maler. He returns to the main stage this coming season, once again as a painter, as he takes on the role of Jan Vermeer in the world premiere of Stefan Wirth's Girl with a Pearl Earring.
Before that, though, this celebrated Lieder-recitalist returns to Zurich for a song recital with pianist Wolfram Rieger. A selection of songs by Gustav Mahler forms the first part of the program; the second will be filled with American compositions dedicated to Thomas Hampson's homeland. The central work on the recital is the five-part song cycle Civil Words by Jennifer Higdon. The composer, born in Brooklyn, in 1962, wrote the cycle specifically for Thomas Hampson, to mark the occasion of the 150th anniversary of the end of the American Civil War.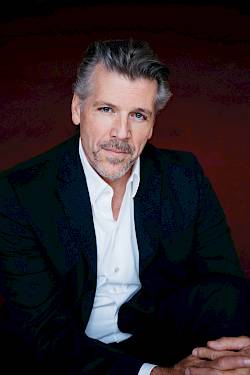 Thomas Hampson,
Thomas Hampson
Thomas Hampson zählt zu den gefragtesten Opern-, Konzert- und Liedsängern der Gegenwart. Er ist regelmässig auf den führenden internationalen Opern- und Konzertbühnen zu Gast. Breite Anerkennung geniesst er darüber hinaus für seine sorgfältig erforschten und aussergewöhnlich zusammengestellten Lied-Programme sowie für seine Lehrtätigkeit. Der in Spokane, Washington, aufgewachsene Bariton ist Mitglied der American Society of Arts and Sciences, Distinguished Visiting Artist of Voice an der University of Michigan und Honorarprofessor der Universität Heidelberg. Er ist Träger mehrerer Ehrendoktortitel (Manhattan School of Music, New England Conservatory, Whithworth College, San Francisco College) und Ehrenmitglied der Londoner Royal Academy of Music. Er ist «Kammersänger» der Wiener Staatsoper, «Commandeur de l'Ordre des Arts et des Lettres» der Republik Frankreich sowie Träger des österreichischen Ehrenkreuzes für Kunst und Wissenschaft. Ihm wurden ein «Living Legend Award» der Library of Congress, der «Edison Life Achievement Award» und, gemeinsam mit Wolfram Rieger, die Hugo-Wolf-Medaille verliehen. Seine aussergewöhnliche stilistische Spannweite spiegelt sich in knapp 200 Aufnahmen wider, von denen zahlreiche mit renommierten Preisen wie dem Grammy Award, dem Grand Prix du Disque oder dem Edison Award ausgezeichnet wurden. Am Opernhaus Zürich war Hampson u.a. als Don Giovanni, als Jago in Verdis Otello, als Wolfram in Tannhäuser, in der Titelpartie von Hindemiths Mathis der Maler sowie mit zahlreichen Liederabenden zu erleben.
Girl with a Pearl Earring
03, 07, 09, 16, 24, 29 Apr; 06, 08 May 2022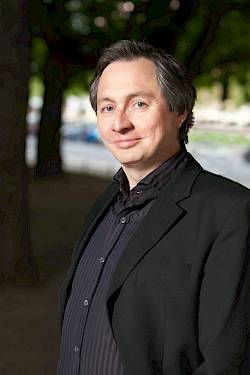 Wolfram Rieger,
Wolfram Rieger
Wolfram Rieger stammt aus Waldsassen (Oberpfalz / Bayern) und erhielt seinen ersten Klavier­unterricht im Elternhaus bei Konrad Pfeiffer in Regensburg. Sein anschliessendes Studium bei Erik Werba und Helmut Deutsch an der Hochschule für Musik in München beendete er «mit Auszeichnung». Meisterkurse bei Elisabeth Schwarzkopf, Hans Hotter und Dietrich Fischer-Dieskau sorgten für weitere wichtige Impulse. Noch während des Studiums wurde Wolfram Rieger von der Münchner Musikhochschule als Gesangsbegleiter engagiert; wenige Jahre später leitete er am gleichen Haus seine eigene Liedklasse. 1998 übernahm er eine Pro­fes­sur für Liedgestaltung an der Berliner Hochschule für Musik Hanns Eisler. Wolfram Riegers rege internationale Konzerttätigkeit führte ihn mittlerweile in fast alle Teile der Welt. Er ist langjähriger Klavierpartner von Brigitte Fassbaender, Juliane Banse, Barbara Bonney, Michelle Breedt, Anja Harteros, Christiane Karg, Thomas Hampson, Olaf Bär, Dietrich Fischer-Dieskau, Matthias Goerne, Thomas Quasthoff, Luca Pisaroni, Peter Schreier, Michael Schade und Kammermusikpartner des Cherubini-Quartetts, des Petersen-Quartetts sowie des Vogler-Quartetts. Wolfram Rieger gastiert regelmässig bei den bedeutendsten internationalen Musikzentren und Musikfestivals und gibt darüber hinaus Interpretationskurse in Europa und Japan. Viele seiner zahlreichen CD-Aufnahmen bei verschiedenen Labels wurden mit Preisen ausgezeichnet. Wolfram Rieger ist Träger der Ehrenmedaille der Franz-Schubert-Gesellschaft von Barcelona.
Cancelled: Song recital Anja Harteros
09 Feb 2022