Monteverdi
Musical theatre by Christian Spuck
Music by Claudio Monteverdi,
Benedetto Ferrari, Biagio Marini, Tarquinio Merula,
Francesco Rognoni and Giovanni Maria Trabaci
World premiere
In Italian with German and English surtitles. Duration approx. 2 H. 25 Min. incl. intermission after approx. 1 H. 05 Min. Introduction 45 min before the performance.

Monteverdi
Abstract
Monteverdi
It all began with Claudio Monteverdi, the most important Italian composer of the early 17th century, who made music theatrical. Lovers, loners, jealous hearts, and revenge-seekers alike appear on stage, lamenting their suffering and turning their innermost thoughts into song. Before Monteverdi's operas, singers had never appeared both realistically and heart-wrenchingly self-aware all at once. The same holds true of his books of madrigals, in which the polyphonic vocal art of the Renaissance gives way to the expressive power of the individual voice, now set to music. Monteverdi labels his madrigals as genere rappresentativo, a performance style that encompasses both staging and gestural, dance-like movements. His eighth and final book of madrigals, published seven years before his death, is his most popular. It is a collection of works infused with the sum total of his stylistic developments and sense of drama. Music from this Eighth Book of Madrigals is at the center of Christian Spuck's new ballet production. Like its predecessors – Verdi's Messa da Requiem or Schubert/Zender's Winterreise – it brings vocal soloists and the Ballett Zürich together on the stage.
Engaging with Monteverdi means starting over from the beginning, exploring the wonder of the origins of musical drama as it blossoms in his arias, dance interludes, and madrigals. How can movement, a scene, or dance arise from the forlorn Lamento della Ninfa, one of Monteverdi's best-known laments? What kind of choreographic expression is best suited to the trembling excitement of Il Combattimento di Tancredi e Clorinda, as its lovers engage in a struggle marked simultaneously by hostility and love? Instead of looking for an all-encompassing story that spans Monteverdi's miniature dramas, Christian Spuck draws energy from the power of fragmented and danced abstraction. In a space designed by designer Rufus Didwiszus, theater ends and begins anew.
Pressestimmen

«Dem Zürcher Ballettchef gelingt an diesem Abend ein Paradox: Der Tanz tritt zurück – und gewinnt gerade dadurch an Ausdrucksmöglichkeiten.»
NZZ, 17.01.22

«Spuck ist mutiger geworden, auch bezüglich der Geschlechterrollen»
Tages-Anzeiger, 17.01.22

«Nur, wer derart hochklassig ist wie [das Ballett Zürich], vermag Monteverdi so zu tanzen: als Christian Spucks persönlichste, intimste Choreografie.»
​​​​​​​CH Media, 17.01.22
Gallery
Pictures from rehearsals
more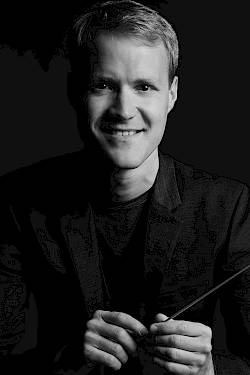 Christoph Koncz,
Christoph Koncz
Christoph Koncz tritt weltweit als Dirigent, Geiger, Kammermusiker und Stimmführer der Wiener Philharmoniker auf. Weithin bekannt wurde er als Neunjähriger mit seiner Rolle als Wunderkind Kaspar Weiss im kanadischen Kinofilm The Red Violin, dessen Filmmusik mit einem Oscar ausgezeichnet wurde. Als jüngster Sohn einer österreichisch-ungarischen Musikerfamilie in Konstanz geboren, erhielt er im Alter von vier Jahren seinen ersten Violinunterricht. Bereits zwei Jahre später wurde er an die Wiener Musikuniversität aufgenommen. An derselben Universität begann er 2005 zusätzlich sein Dirigierstudium. Meisterkurse bei Daniel Barenboim und Daniel Harding ergänzten seine künstlerische Ausbildung. Seine Konzerttätigkeit als Violinist führte ihn in zahlreiche Länder Europas sowie in den Nahen Osten, nach Asien, Australien, Nord- und Südamerika. 2008 wurde er im Alter von nur 20 Jahren Stimmführer der 2. Violinen bei den Wiener Philharmonikern. Als gefragter Kammermusiker zählen Leonidas Kavakos, Joshua Bell, Vilde Frang, Renaud Capuçon, Antoine Tamestit, Clemens Hagen, Gautier Capuçon, Andreas Ottensamer und Rudolf Buchbinder zu seinen musikalischen Partnern. Auch als Dirigent hat sich Christoph Koncz bereits international etabliert. Auf sein Dirigierdebüt bei der Mozartwoche Salzburg 2013 folgten Auftritte in den bedeutendsten Konzertsälen des deutschsprachigen Raums, wie den Philharmonien in Berlin, Köln und München, dem Wiener Konzerthaus, dem KKL Luzern sowie bei den Salzburger Festspielen. Seit 2019 ist er Chefdirigent der Deutschen Kammerakademie Neuss am Rhein und wurde zum Ersten Gastdirigenten von Les Musiciens du Louvre ernannt.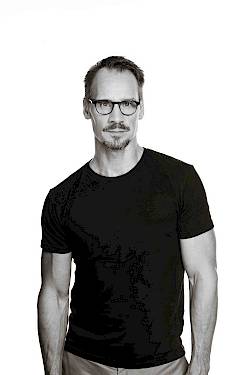 Christian Spuck,
Christian Spuck
Christian Spuck comes from Marburg and was trained at the John Cranko School in Stuttgart. He began his dance career with Jan Lauwers' Needcompany and Anne Teresa de Keersmaeker's Ensemble Rosas. In 1995 he became a member of the Stuttgart Ballet and served as the company's resident choreographer from 2001 to 2012. In Stuttgart he created fifteen world premieres, including the story ballet Lulu. Eine Monstretragödie after Frank Wedekind, Der Sandmann and Das Fräulein von S. after E.T.A. Hoffmann.
Christian Spuck has also worked with numerous renowned ballet companies in Europe and the USA. The Return of Ulysses (guest performance at the Edinburgh Festival) was created for the Royal Ballet of Flanders, and Woyzeck (after Georg Büchner) was premiered at the Norwegian National Ballet Oslo. The ballet Die Kinder, premiered at the Aalto Ballett Theater Essen, was nominated for the «Prix Benois de la Danse». His ballet Leonce und Lena (also after Georg Büchner) likewise premiered in Essen and subsequently was taken over by the Grands Ballets Canadiens de Montreal and the Stuttgart Ballet. The world premiere of Poppea//Poppea for Gauthier Dance at the Theaterhaus Stuttgart was voted one of the ten most successful dance productions worldwide by the magazine Dance Europe in 2010 and was awarded the German Theatre Prize Der Faust in 2011 as well as the Italian Danza/Danza Award. Christian Spuck is also active in the field of opera. Gluck's Orphée et Euridice at the Staatsoper Stuttgart (2009) was followed by Verdi's Falstaff at the Staatstheater Wiesbaden (2010), Berlioz's La Damnation de Faust (2014) and Wagner's Der fliegende Holländer (2017) at the Deutsche Oper Berlin. March 2021, his ballet Orlando after Virginia Wolf premiered at the Bolshoi theatre in Moscow.
Since the 2012/13 season, Christian Spuck has been director of Ballett Zürich. Thus far, his Romeo und Julia, Leonce und Lena, Woyzeck, Der Sandmann, Messa da Requiem (a co-production of the Oper and Ballett Zürich), Nussknacker und Mausekönig and Dornröschen have been shown here. The ballet Anna Karenina after Lew Tolstoy, which premiered in Zurich in 2014, was taken over by the Norwegian National Ballet Oslo and the Stanislavski Theatre in Moscow in 2016, as well as by the Korean National Ballet in Seoul, and the Bavarian State Ballet in 2017. For Winterreise, which premiered in October 2018 in Zurich, he was awarded with the «Prix Benois de la Danse 2019». In autumn 2019, he staged Das Mädchen mit den Schwefelhölzern (The Little Match Girl) by Helmut Lachenmann with Ballett Zürich, which was awarded «Production of the Year» by German magazine tanz.
Messa da Requiem
24, 28 Feb; 02, 08, 22, 24, 28 Mar; 01 Apr 2024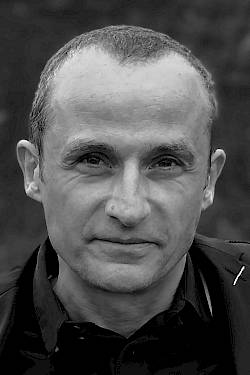 Rufus Didwiszus,
Rufus Didwiszus
Rufus Didwiszus studierte Bühnen- und Kostümbild in Stuttgart bei Jürgen Rose und ar­bei­­tet seither als freier Bühnenbildner in Theater-, Opern- und Tanz­produktio­­­nen, u. a. mit Barrie Kosky (La Belle Hélène, Die Perlen der Cleopatra und Anatevka an der Komischen Oper Berlin; La fan­ciul­la del West, Die Gezeichneten und Boris Godunow am Opernhaus Zü­­­rich; Orphée aux enfers, Salzburger Festspiele; Fürst Igor, Opéra de Paris; Der Ro­senkavalier, Bayerische Staatsoper), Tho­mas Ostermeier (u.a. Shop­pen &Ficken in der Baracke des Deutschen Theaters Berlin mit Einladung zum Berliner Theatertreffen und nach Avignon; Der blaue Vogel am Deutschen Theater, Feuergesicht am Schauspiel­haus Hamburg, Der Name bei den Salzburger Festspielen und an der Ber­li­ner Schau­­bühne, The Girl on the Sofa beim Edinburgh Interna­tio­nal Festival und an der Schaubühne, Vor Son­nen­­auf­gang an den Münchner Kammer­spie­len), Sasha Waltz, Tom Kühnel, Christian Stückl, Stefan Larsson, Tomas Alfredson und Christian Lollike. Seit 2004 entwirft und inszeniert Rufus Didwiszus mit Joanna Dud­ley eigene Musik-Theater-Performances, u. a. in den So­phien­sae­len, an der Schaubühne und im Ra­dial­system in Berlin sowie im BO­ZAR in Brüssel. Mit seiner Band «Friedrichs» war er in Der weisse Wolf am Staats­theater Stuttgart zu sehen. Zudem war er als Gastdozent an der Aka­­demie der Bildenden Künste München und an der Kunsthochschule Berlin-Weissensee tätig. Für Christian Spuck entstanden die Bühnenbilder zu Der fliegende Hol­län­­der an der Deutschen Oper Berlin, Nussknacker und Mause­könig, Winter­reise, Das Mädchen mit den Schwefelhölzern,  Dornröschen und Monteverdi beim Ballett Zürich sowie Orlando am Moskauer Bolschoitheater.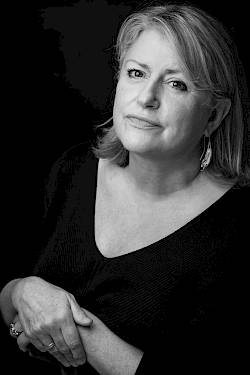 Emma Ryott,
Emma Ryott
Emma Ryott trained at Trent Polytechnic with a BA in Theatre Design. Ever since their first collaboration in 2003, Emma Ryott and Christian Spuck continued working together for ballet and opera productions, such as Lulu. Eine Monstretragödie in Stuttgart, Anna Karenina in Zurich, Oslo and Moscow, Romeo und Julia in Zurich, Woyzeck in Oslo and Zurich, Das Fräulein von S. in Stuttgart, Leonce und Lena in Montréal, Stuttgart und Zurich, Der Sandmann in Stuttgart und Zurich, Poppea / Poppea und Don Q. for Gauthier Dance, The Return of Ulysses for das Royal Ballet of Flanders, La Damnation de Faust at the Deutsche Oper Berlin, Falstaff in Wiesbaden and Orfeo ed Euridice in Stuttgart. She also works closely with director Keith Warner. Their collaborations include Mathis der Maler at Theater an der Wien, Manon Lescaut at the English National Opera as well as La Damnation de Faust and Harbison's The Great Gatsby at the Semperoper Dresden. Other designs were created for Sunset Boulevard and Manon Lescaut (Goteborg), Otello (Salzburg), The Heart of Robin Hood for the Royal Shakespeare Company (awarded with Elliot Norton Award for outstanding design), Rock 'n Roll by Tom Stoppard (London Royal Court, West End and Broadway), Chekhov-trilogy directed by Jonathan Kent (National Theatre, London) and the New Year's Day Concert, Vienna, 2016.
Messa da Requiem
24, 28 Feb; 02, 08, 22, 24, 28 Mar; 01 Apr 2024
Martin Gebhardt,
Martin Gebhardt
Martin Gebhardt war Lichtgestalter und Beleuchtungsmeister bei John Neumeiers Hamburg Ballett. Ab 2002 arbeitete er mit Heinz Spoerli und dem Ballett Zürich zusammen. Ballettpro­duk­­­tionen der bei­den Compagnien führten ihn an re­­­­nom­­­mierte Theater in Eu­ro­­pa, Asien und Amerika. Am Opernhaus Zürich schuf er das Lichtdesign für In­szenie­run­gen von Jürgen Flimm, David Alden, Jan Philipp Gloger, Grischa Asagaroff, Matthias Hartmann, David Pountney, Moshe Leiser/Patrice Caurier, Da­miano Mi­chie­­letto und Achim Freyer. Bei den Salzburger Festspielen kreierte er die Lichtgestaltung für La bohème und eine Neufassung von Spoerlis Der Tod und das Mädchen. Seit der Spielzeit 2012/13 ist Martin Gebhardt Leiter des Beleuchtungswesens am Opernhaus Zürich. Eine enge Zu­sam­men­arbeit verbindet ihn heute mit dem Cho­reo­grafen Christian Spuck (u.a. Win­ter­­reise, Nussknacker und Mause­könig, Messa da Requiem, Anna Karenina, Woy­zeck, Der Sandmann, Leonce und Lena, Das Mädchen mit den Schwefelhölzern). In jüngster Zeit war er ausserdem Lichtdesigner für die Choreografen Edward Clug (u.a. Strings, Le Sacre du printemps und Faust in Zürich; Petruschka am Moskauer Bolschoitheater), Alexei Ratmansky, Wayne McGregor, Marco Goecke, und Douglas Lee. Mit Christoph Mar­tha­ler und Anna Viebrock arbeitete er beim Händel-Abend Sale, Il viaggio a Reims und Orphée et Euridice in Zürich sowie bei Lulu an der Hamburgischen Staatsoper zu­sam­men und mit Jossi Wieler und Sergio Morabito an der Oper Genf für Les Huguenots. Jüngst gestaltete er das Licht u.a. für das Ballett Monteverdi und On the Move sowie für Le nozze di Figaro am Opernhaus Zürich.
Il turco in Italia
19, 22, 26, 30 Sep; 03 Oct 2023
Nachtträume
04, 10, 16, 22, 26 Nov; 02 Dec 2023
Messa da Requiem
24, 28 Feb; 02, 08, 22, 24, 28 Mar; 01 Apr 2024
Die Csárdásfürstin
10, 13, 17, 23, 30 Mar; 01 Apr 2024
Horizonte
09, 19 Mar 2024
Atonement
28 Apr; 01, 12, 14, 23, 30 May; 01, 02, 07 Jun 2024
L'Orfeo
17, 22, 25, 31 May; 02, 06, 08, 11, 16 Jun 2024
Timekeepers
20, 21, 26 Jan; 02, 04, 09, 17, 18, 23 Feb 2024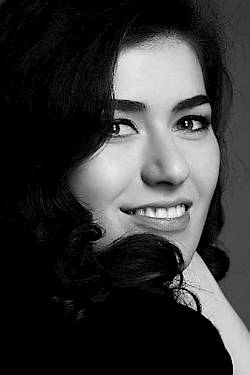 Bożena Bujnicka,
Bożena Bujnicka
Bożena Bujnicka stammt aus Polen und studierte an der Fryderyk-Chopin-Musikuniversität in Warschau. Sie war Mitglied des Young Artists Program des Teatr Wielki in Warschau sowie Erasmusstudentin an der Guildhall School of Music and Drama in London. Sie hat zahlreiche Preise bei nationalen und internationalen Wettbewerben gewonnen, darunter den 1. Preis beim Nationalen Gesangswettbewerb Złote Głosy in Warschau. 2015 gab sie ihr Operndebüt als Amore in Glucks Orfeo ed Euridice am Teatr Wielki, wo sie seither u.a. als Gräfin Ceprano in Rigoletto und als First Girl in Der feurige Engel zu erleben war. An der Oper in Breslau gastierte sie jüngst als Donna Elvira (Don Giovanni), als Micaëla (Carmen) und als Yemaya (Yemaya, Queen of Seas) sowie an der Kammeroper Warschau als Contessa di Almaviva (Le nozze di Figaro). Neben ihren Auftritten als Sängerin arbeitet Bożena Bujnicka auch als Regisseurin. So gab sie 2017 ihr Regiedebüt mit der Inszenierung von About the Kingdom of Day and Night and Magic Instruments, einer Kurzversion der Zauberflöte am Teatr Wielki und inszenierte zuletzt Händels Aci, Galatea e Polifemo für das Festival Dramma per Musica in Polen. Seit der Spielzeit 2021/22 ist sie Mitglied im Internationalen Opernstudios Zürich und war hier in L'incoronazione di Poppea, Il trovatore, Simon Boccanegra, Le Comte Ory, Macbeth, Rigoletto und Jakob Lenz zu erleben.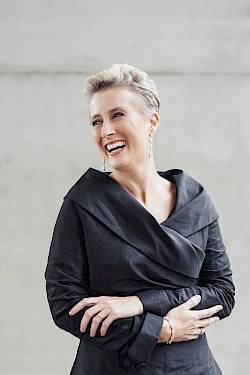 Ilse Eerens,
Ilse Eerens
Die belgische Sopranistin Ilse Eerens ist regelmässig an internationalen Opern- und Konzerthäusern zu Gast. Sie sang Kantaten von Bach und dessen Matthäus-Passion beim Bachfest Leipzig, Celia (Lucio Silla) beim Festival de Beaune, Matilde in Rossinis Elisabetta, regina d'Inghilterra am Theater an der Wien, die Titelpartie in Toshio Hosokawas Matsukaze am New National Theatre in Tokio, Héro in Berlioz' Béatrice et Bénédict, Tschang-Haitang in Zemlinskys Der Kreidekreis, La Vierge in Honeggers Jeanne d'Arc au bûcher und die Titelrolle in Janáčeks Das schlaue Füchslein an der Opéra National de Lyon. Ausserdem war sie in Schuberts Es-Dur-Messe mit dem Symphonieorchester des Bayerischen Rundfunks unter Riccardo Muti in München, in Beethovens Christus am Ölberge mit dem Beethoven Orchester Bonn unter Dirk Kaftan, als Pamina, Oscar (Un ballo in maschera), Amanda (Le Grand Macabre), Antigone (George Enescus Œdipe) und Sophie (Der Rosenkavalier) an der Opéra La Monnaie in Brüssel, als Mélisande (Pelléas et Mélisande) am Stadttheater Klagenfurt sowie als Marianne (HK Grubers Geschichten aus dem Wienerwald) bei den Bregenzer Festspielen und am Theater an der Wien zu erleben. Bei den Salzburger Festspielen war Ilse Eerens in verschiedenen Rollen in einer konzertanten Aufführung von Gottfried von Einems Der Prozess  und zuletzt 2022 als Erste Dame (Die Zauberflöte) zu Gast.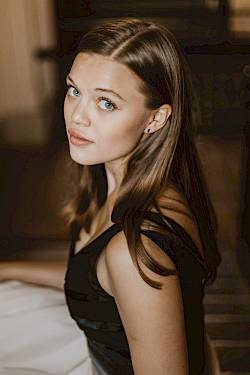 Johanna Wallroth,
Johanna Wallroth
Nach einer Ballettausbildung an der Royal Swedish Ballet School widmete Johanna Wallroth sich gänzlich dem Gesang und absolvierte ihr Studium an der Universität für Musik und darstellende Kunst in Wien. 2019 gewann sie den Internationalen Mirjam-Helin-Gesangswettbewerb sowie 2021 das Birgit-Nilsson-Stipendium. Von 2020-2022 war sie Mitglied des Opernstudios der Wiener Staatsoper, wo sie u.a. Giannetta in L'Elisir d'Amore, Papagena, die Stimme vom Himmel in Don Carlos und Blondchen in einer Kinderversion von Die Entführung aus dem Serail verkörperte. In Le nozze di Figaro sang sie Barbarina in der legendären Inszenierung von Jean-Pierre Ponnelle unter der Leitung von Philippe Jordan. Ausserdem sang sie diese Rolle an der Wiener Staatsoper in der Neuproduktion von Barrie Kosky. In der Saison 2019/20 sang Johanna Wallroth unter Sakari Oramo Mahlers 4. Sinfonie in Helsinki und gab Liederabende in Stockholm und beim Savonlinna Festival. In einer halbszenischen Aufführung von Don Giovanni mit dem Swedish Radio Symphony Orchestra sang sie die Zerlina unter der Leitung von Daniel Harding. Ebenfalls unter Daniel Harding sang sie in Mahles 4. Sinfonie im Concertgebouw Amsterdam und in Hamburg. 2022 war sie Leocasta in Vivaldis Il Giustino im Schlosstheater Drottningholm.
Siena Licht Miller,
Siena Licht Miller
Siena Licht Miller, deutsch-amerikanische Mezzosopranistin, studierte am Curtis Institute of Music und am Oberlin Conservatory of Music Gesang. Sie vervollständigte ihre Ausbildung mit Kursen an der Opera Philadelphia, der Santa Fe Opera, dem Opera Theatre of St. Louis und beim Aspen Music Festival. Sie ist Stipendiatin der Bagby Foundation, Preisträgerin der Metropolitan Opera National Council Auditions, der Marilyn Horne Rubin Foundation und der Gerda Lissner Foundation. Höhepunkte ihrer bisherigen Karriere waren die Rollendebüts der Hermia in A Midsummer Night's Dream, Zweite Dame in Die Zauberflöte und eine der vier Solopartien in der Uraufführung von Denis and Katya von Philip Venables an der Opera Philadelphia. Am Aspen Opera Center sang sie zudem die Titelrolle in Ravels L'Enfant et les sortilèges unter der Leitung von Robert Spano. Regelmässig widmet sie sich zudem dem Liedgesang; so sang sie bei der Reihe The Song Continues in der Carnegie Hall zur Feier ihrer Mentorin Marilyn Horne und war mit einem Rezital zusammen mit dem Pianisten Kevin Murphy auf einer Tournee durch die USA. In der Spielzeit 2020/21 war sie Mitglied des Internationalen Opernstudios in Zürich und sang hier u.a. in Maria Stuarda, Simon Boccanegra, Viva la mamma, Salome, Odyssee, dem Ballett Monteverdi, L'italiana in Algeri sowie Flosshilde in Das Rheingold. Seit der Spielzeit 2022/23 gehört sie zum Ensemble des Opernhauses Zürich und war hier jüngst in Barkouf, Salome, Anna Karenina und Lakmé zu erleben. Ausserdem war sie am Theater Winterthur in der Titelpartie von Händels Serse zu hören.
La rondine
17, 20, 24 Sep; 01, 08, 13, 18, 21, 28 Oct 2023
Die Walküre
05, 20 May 2024
Götterdämmerung
05, 09, 12, 18, 24 Nov; 03 Dec 2023; 09, 26 May 2024
Barkouf
16, 20, 23, 26 Dec 2023
L'italiana in Algeri
31 Dec 2023; 02, 04, 06, 09 Jan 2024
Das Rheingold
20, 27 Apr; 03, 18 May 2024
Andrea Chénier
07, 11, 14 Jul 2024
Richard Wagner at Baur au Lac
04, 25 May 2024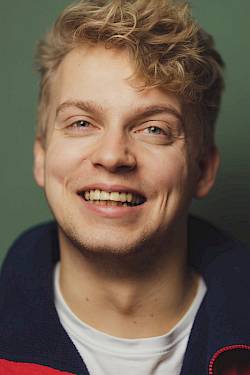 Hugh Cutting,
Hugh Cutting
Der britische Countertenor Hugh Cutting erhielt seine Ausbildung am St John's College in Cambridge und absolvierte sein Masterstudium im Fach Gesang am Royal College of Music und war dort Mitglied des Internationalen Opernstudios. Aktuell ist er als erster Countertenor BBC New Generation Artist. Er wirkte bisher in szenischen Produktionen von Händels Rodelinda und Tolomeo sowie George Benjamins Written on Skin mit. Im Konzertsaal war Cutting mit The English Concert und Kristian Bezuidenhout (in Purcells Odes for a Queen), mit dem Collegium Vocale Gent und Philippe Herreweghe (bei einer Europatournee mit Bachs h-Moll-Messe) und mit der Formation Polyphony unter Stephen Layton (in Bachs Johannes-Passion) zu erleben. In der Spielzeit 2022/23 war er u.a. in der Wigmore Hall in London in Konzerten mit The English Concert unter Harry Bicket und mit La Nuova Musica unter David Bates zu hören, er sang beim Oxford Lieder Festival unter Nicholas Daniel, in der Bridgewater Hall mit dem BBC Philharmonic, im Concertgebouw in Amsterdam und der Philharmonie in Paris mit Les Arts Florissants unter William Christie sowie in Bachs Weihnachtsoratorium an der Scala in Mailand, im Château de Versaille und in der St. Martin-in-the-Fields Kirche in London mit den English Baroque Soloists unter John Eliot Gardiner. Hugh Cutting hat Purcells Royal Odes mit dem King's Consort unter Robert King eingespielt und veröffentlichte deutsche Barockduette mit seinem Fachkollegen Iestyn Davies und dem Ensemble Fretwork.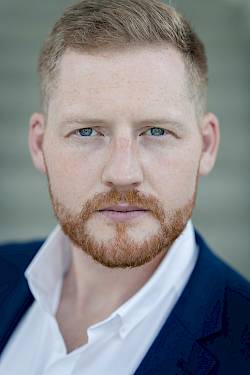 Thomas Erlank,
Thomas Erlank
Thomas Erlank stammt aus Südafrika. Er studierte Musik an der Universität von Stellenbosch (Südafrika) und Gesang am Royal College of Music in London bei Patricia Bardon. 2011 gab er sein Debüt als Solist in Steve van der Merwes Eleven – A Requiem for a Parent in der St. George's Cathedral in Kapstadt. Zu seinem Repertoire gehören u.a. Rollen wie Aeneas (Dido und Aeneas), Dr. Blind (Die Fledermaus), Acis (Acis und Galatea) und Il Podestà (La finta giardiniera). Beim Händel Festival in London sang er Lurcanio in Händels Ariodante. 2015 wirkte er in David Morins Dokumentarfilm Finding Messiah mit. Mit Werken von Mozart, Haydn und Händel war er u.a. in St. Martin-in-the-Fields, in der Cadogan Hall und beim Brighton Fringe Festival zu erleben. Von 2018 bis 2020 war er Mitglied des Internationalen Opernstudios und sang hier 2018/19 den Tenorpart in der Ballettproduktion Winterreise von Christian Spuck, Borsa in Rigoletto, Ambrogio in der IOS-Produktion Il barbiere di Siviglia am Theater Winterthur sowie den Conférencier in der Uraufführung Last Call von Michael Pelzel. In der Spielzeit 2019/2020 war er in Belshazzar, in der Zauberflöte und in Fidelio zu hören. Seit der Spielzeit 2020/21 gehört er zum Ensemble des Opernhauses Zürich und sang jüngst in Idomeneo, L'incoronazione di Poppea, Die Odyssee, Dialogues des Carmélites, L'Olimpiade, Tristan und Isolde sowie in La traviata und Salome. Ausserdem gastierte er im März 2023 als Solist in Mozarts Requiem in der Gulbenkian Foundation Lissabon zusammen mit dem Gulbenkian Orchestra.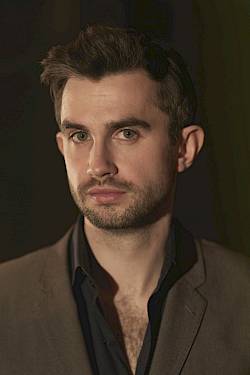 Anthony Gregory,
Anthony Gregory
Anthony Gregory, Tenor, stammt aus Grossbritannien. Er studierte am Royal College of Music in London und war anschliessend Mitglied des renommierten National Opera Studio sowie 2010 des Jewood Young Artist Program beim Glyndebourne Festival. Er ist Preisträger zahlreicher Wettbewerbe, u.a. des Ian Feming Award und des Lies Askonas Stipendiums. In jüngerer Zeit war er in der Titelrolle in Bernsteins Candide an der Oper Bergen zu erleben, als Flute (A Midsummer Night's Dream) beim Glyndebourne Festival, als Don Ottavio (Don Giovanni) an der Norske Opera in Oslo, als Oronte (Alcina) am Teatro Real Madrid und beim Festival d'Aix-en-Provence, als Odoardo (Ariodante) mit Les Arts Florissants auf einer Tournee in Spanien, in der Titelrolle von Rameaus Dardanus, als Florizel in der Uraufführung von Ryan Wigglesworths Winter's Tale und als Cégeste (Glass' Orphée) an der English National Opera, als 2. Pastore (L'Orfeo) am ROH London sowie als Vasco in der Uraufführung von Anthropocenevon Stuart MacRae an der Scottish Opera. Beim Verbier Festival gastierte er als Agenore (Il re pastore) und in Beethovens Chorfantasie. Auf der Konzertbühne sang er 2022 Acis in Acis and Galatea beim London Händel Festival, in einem Konzert am Barbican Center unter Sir Mark Elder mit dem Britten Sinfonia sowie in der Royal Albert Hall die Tenorpartie in Carmina Burana mit dem London Philharmonic Orchestra. In der Spielzeit 2022/23 gastierte er als Colonel Fairfax in Sullivans The Yeomen oft he Guard an der ENO in London, als Flute am Théâtre des Arts in Rouen sowie als Pane in Cavallis La Calisto an der Bayerischen Staatsoper.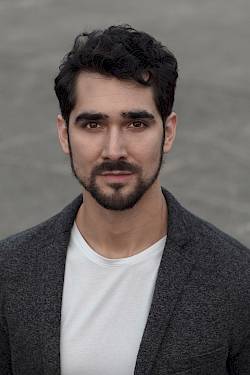 Brent Michael Smith,
Brent Michael Smith
Brent Michael Smith stammt aus den USA. Er studierte Gesang an der Academy of Vocal Arts in Philadelphia und der University of Northern Iowa sowie Klavier am Hope College. 2021 gewann er den 3. Preis beim Concorso Lirico Internazionale di Portofino, war Finalist beim Queen Sonja International Music Competition und gewann das Förderstipendium der Zachary L. Loren Society, 2020 war er Halbfinalist bei den Metropolitan Opera Council Auditions, 2018 war er Preisträger des Opera Index Wettbewerbs und der Opera Birmingham International Competition, ausserdem gewann er Preisträger bei der Giargiari Bel Canto Competition. In der Spielzeit 2016/17 war er als Gast am Michigan Opera Theatre engagiert und sang dort Zuniga in Carmen, den British Major in Silent Night von Kevin Puts, Friedrich Bhaer in Little Women und Ashby in La fanciulla del West. In der gleichen Spielzeit debütierte er an der Toledo Opera als Antonio in Le nozze di Figaro und beim Glimmerglass Festival als Ariodante in Xerxes. An der Santa Fe Opera war er als Lakai in Ariadne auf Naxos zu erleben. An der Opera Philadelphia sang er 2019 Tschelio in Die Liebe zu den drei Orangen und Peter Quince in A Midsummer Night's Dream. Nach einer Spielzeit im Internationalen Opernstudio gehört er seit 2020/21 zum Ensemble des Opernhauses, wo er bisher in Boris Godunow, Simon Boccanegra, I Capuleti e i Montecchi, im Ballett Monteverdi, als Sparafucile (Rigoletto), als Graf Lamoral (Arabella), als Raimond Bidebent (Lucia di Lammermoor) als Pistola (Falstaff), Angelotti (Tosca), Gualtiero Raleigh (Roberto Devereux), Gremin (Jeweni Onegin) und Frère Laurent (Roméo et Juliette) zu hören war.
I vespri siciliani
09, 13, 20, 23, 28 Jun; 04, 07, 10, 13 Jul 2024
Don Giovanni
23, 27 Sep; 05, 10, 14 Oct 2023
Das Rheingold
20, 27 Apr; 03, 18 May 2024
Andrea Chénier
07, 11, 14 Jul 2024