Mozart
Wolfgang Amadeus Mozart
Symphony No. 33 B flat major KV 319
Piano Concerto No. 14 E-flat major KV 449
Piano Concerto No. 20 D minor KV 466
Mozart
Abstract
Mozart
South African-born Kristian Bezuidenhout is one of today's most renowned keyboard artists, equally at home on the fortepiano, the harpsichord and the modern piano. He has made exemplary recordings of Mozart's piano sonatas and recorded a selection of Mozart's piano concertos together with the Freiburg Baroque Orchestra. At the Zurich Opera House, he will perform for the first time with the Orchestra La Scintilla, also interpreting works by Mozart: with the Piano Concertos No. 14 in E-flat Major and No. 20 in C Minor, he will play two works that are important milestones in Mozart's oeuvre for the piano. His Symphony No. 33 in B flat major is also on the programme.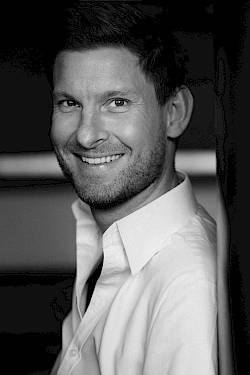 Kristian Bezuidenhout, Music Direction
Kristian Bezuidenhout
Kristian Bezuidenhout, in Südafrika geboren, wurde in Australien und später an der Eastman School of Music in Rochester (New York) ausgebildet. Im Alter von 21 Jahren gewann er den renommierten Fortepiano-Wettbewerb in Brügge und nahm seine internationale Karriere als Pianist auf. Dabei spielt er sowohl auf dem Hammerklavier und dem Cembalo, als auch auf dem modernen Flügel. Einen Schwerpunkt seines Repertoires bildet die Musik des Barocks und der Klassik. Als Solist brachte Bezuidenhout Klavierkonzerte mit dem Orchestre des Champs-Elysées, dem Chamber Orchestra of Europe, dem Royal Concertgebouw Orchestra, dem Chicago Symphony Orchestra, dem Leipziger Gewandhausorchester und Les Siècles zur Aufführung. In letzter Zeit übernimmt er häufig selbst die musikalische Leitung, so etwa beim Freiburger Barockorchester, das ihn 2017 an seine Spitze berief, oder bei The English Concert, das ihn zum Principal Guest Conductor ernannte. Weitere Konzerte in dieser Doppelfunktion führten ihn zur Camerata Salzburg, zum Tafelmusik Baroque Orchestra, zum Orchestra of the Eighteenth Century und zur Kammerakademie Potsdam. Er widmet sich zudem intensiv der Kammermusik und arbeitet dabei mit den Geigerinnen Isabelle Faust, Alina Ibragimova und Rachel Podger, dem Cellisten Jean-Guihen Queyras und den Sänger:innen Carolyn Sampson, Mark Padmore und Matthias Goerne zusammen. Gemeinsam mit Anne Sofie von Otter präsentierte er 2022 in Basel eine szenische Produktion von Schuberts Winterreise. Unter seinen CDs ist der komplette Zyklus von Mozarts Klaviersonaten hervorzuheben, der ihm den Diapason d'or, den Preis der deutschen Schallplattenkritik und den Prix Caecilia eintrug.