Schumann Brahms
Robert Schumann
Piano Concerto in a minor, Op. 54
Johannes Brahms
Symphony No. 2 in D Major, Op. 73
Introduction 45 min before the performance.

Tickets for the 2022/23 season will go on sale to the general public on June 25, 2022. Further information can be found here.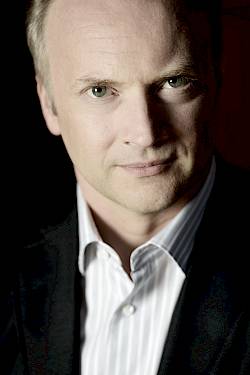 Gianandrea Noseda, Musical director
Gianandrea Noseda
Gianandrea Noseda has been General Music Director of the Opernhaus Zurich since the 2021/22 season. He is also Music Director of the National Symphony Orchestra (Washington, D. C.)  and Principal Guest Conductor of the London Symphony Orchestra. In 2019 he became the founding Music Director of the Tsinandali Festival and Pan-Caucasian Youth Orchestra in the village of Tsinandali, Georgia. Noseda's leadership as Music Director of the Teatro Regio Torino from 2007–2018 transformed the opera house resulting in internationally acclaimed productions, tours, and recordings. Noseda has conducted the most important international orchestras (Berlin Philharmonic, Chicago Symphony, Cleveland Orchestra, Concergetbouw Orchestra, Vienna Philharmonic), opera houses (La Scala, Metropolitan Opera and Royal Opera House, Covent Garden) and festivals (BBC Proms, Edinburgh, Salzburg and Verbier). He has had significant roles at the BBC Philharmonic (Chief Conductor), Israel Philharmonic Orchestra (Principal Guest Conductor), Mariinsky Theatre (Principal Guest Conductor), Pittsburgh Symphony Orchestra (Victor de Sabata Chair), Rotterdam Philharmonic (Principal Guest Conductor) and Stresa Festival (Artistic Director). Gianandrea Noseda's discography comprises more than 70 CDs; notable among them is the «Musica Italiana» Project, in which Noseda documents neglected Italian repertoire of the 20th century. Born in Milan, Noseda holds the honor of Commendatore al Merito della Repubblica Italiana. He was honored as Musical America's Conductor of the Year in 2015 and named Conductor of the Year by the International Opera Awards in 2016.
Das Rheingold
30 Apr; 03, 07, 10, 14, 18, 22, 25, 28 May 2022
Il trovatore
24, 28 Oct; 02, 06, 09, 12, 17, 20, 26 Nov 2021
Brahms Dvořák
30 Oct 2021
Prokofjew Dvořák
27 Mar 2022
Tschaikowski Bruckner
15 May 2022
Tristan und Isolde
26, 29 Jun; 02, 06, 09 Jul 2022
Falstaff
03, 05, 08, 10 Jul 2022
Neujahrskonzert
01, 02 Jan 2022
Die Walküre
18, 21, 29 Sep; 02, 05, 08, 18 Oct 2022
Tosca
15, 17, 20, 29 Dec 2022; 01, 04 Jan 2023
Rihm / Brahms
18 Dec 2022
Jewgeni Onegin
10, 16, 19, 24 Feb; 01 Mar 2023
On the occasion of Rachmaninoff's 150th birthday
12 Feb 2023
Siegfried
05, 09, 14, 18, 22, 26 Mar 2023
Schumann Brahms
02 Jul 2023