The Unanswered Question
Elliot Carter
«Concertino» for Bass Clarinet and Chamber Orchestra
Edgar Varèse
«Intégrales» for Winds and Percussion
Charles Ives
«The Unanswered Question» for Chamber Orchestra
Conlon Nancarrow
Studies for Player Piano
John Adams
Chamber Symphony
Duration approx. 2 H. incl. intermission.

The Unanswered Question
Abstract
The Unanswered Question
Roman Haubenstock-Ramati's contemporary music theater piece Amerika provides the framework for our Opera Nova Concert, which focuses on 20th-century American composers. America's compositional landscape is filled with ingeniously crazy misfits who have developed stylistically highly independent of modern-era European compositional styles. In our Opera Nova project, they'll make an appearance: from non-conformist Charles Ives and influence-wielding Edgar Varèse to Conlon Nancarrow, whose virtuosic rattling studies for player pianos add a special twist to this concert.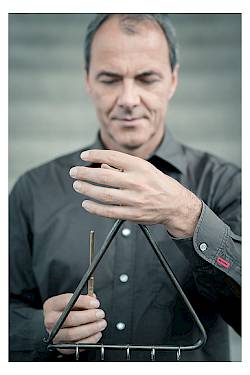 Hans-Peter Achberger, Musical director
Hans-Peter Achberger
Hans-Peter Achberger studierte Schlagzeug und Dirigieren am Konservatorium Feldkirch und der Musikhochschule Zürich sowie Philosophie und Musikwissenschaften an den Universitäten Freiburg in Breisgau und in Zürich. Seit 1995 ist er Solo-Schlagzeuger der Philharmonia Zürich. Als Dirigent, insbesondere der neueren Musik, führten ihn Konzertreisen bis nach Südamerika und Japan. Am Opernhaus dirigierte er zuletzt Gustav Mahlers Lied von der Erde in der Fassung von Arnold Schönberg, ein Programm mit Werken von Yannis Xenakis sowie das Orchesterwerk glut von Dieter Ammann. Zudem widmet er sich am Opernhaus Zürich dem Wiederaufbau des Ensembles Opera Nova.
Winterreise
07, 17 Apr 2021
The Unanswered Question
13 Feb 2021