Wagner Mendelssohn Beethoven
Richard Wagner
Overture to the opera «Tannhäuser»
Felix Mendelssohn Bartholdy
Violin Concerto in E minor op. 64
Ludwig van Beethoven
Symphony No. 3 in E-flat major op. 55 («Eroica»)
Wagner Mendelssohn Beethoven
Abstract
Wagner Mendelssohn Beethoven
During the nine years that Richard Wagner lived as a fugitive in Zurich, he conducted several concerts here. The most successful of these were the so-called May concerts, performed on the occasion of his 40th birthday in 1853. But in the years before and after - until 1855 - Richard Wagner appeared as a conductor in the Zurich Aktientheater and with the Zurich Allgemeine Musikgesellschaft. In addition to his own works, his programs frequently included works by Ludwig van Beethoven, whom he greatly admired, including his Symphony No. 3. In this concert, we juxtapose Wagner and Beethoven with the Violin Concerto by Mendelssohn, a composer revered by Wagner at the beginning of his career but later vehemently maligned. The Orchestra La Scintilla plays on historic instruments under the direction of Riccardo Minasi.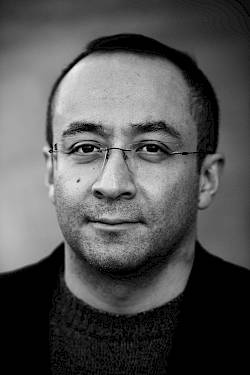 Riccardo Minasi, Music Direction
Riccardo Minasi
Riccardo Minasi wurde in Rom geboren. Er ist Musikdirektor der Opera Carlo Felice in Genua, erster Gastdirigent beim Hamburger Ensemble Resonanz und Künstlerischer Leiter des Orchestra La Scintilla, mit dem er bisher Opern wie Don Giovanni und Die Entführung aus dem Serail, das Musiktheater Monteverdi sowie zahlreiche Konzertprogramme, das Album Mozart mit Juan Diego Flórez und eine CD mit Vivaldis und Verdis Vier Jahreszeiten realisiert hat. Von 2017 bis 2022 war er Chefdirigent des Mozarteumorchesters Salzburg. Von 2012 bis 2015 leitete er das von ihm mitbegründete Ensemble Il pomo d'oro. Riccardo Minasi hat u. a. Aufnahmen mit Joyce DiDonato, Ann Hallenberg und Philippe Jaroussky eingespielt. 2016 war er an vier mit dem ECHO-Klassik ausgezeichneten Alben beteiligt, darunter Haydn-Konzerte sowie Leonardo Vincis Catone in Utica. Als Sologeiger nahm er u. a. die Rosenkranz-Sonaten von Biber auf. Er stand dem Orchestre Symphonique de Montréal als musikhistorischer Berater zur Seite und gab zusammen mit Maurizio Biondi die kritische Ausgabe von Bellinis Norma bei Bärenreiter heraus. Als Dirigent leitete er u. a. das Sinfonieorchester des Bayerischen Rundfunks, das Concertgebouw Orchester, die Staatskapelle Dresden sowie zahlreiche Opernorchester. Als Solist und Konzertmeister ist er u. a. mit dem Orchestra dell'Accademia Nazionale di Santa Cecilia, der Accademia Bizantina, Il Giardino Armonico und Le Concert des Nations aufgetreten. Ausserdem arbeitet er mit MusikerInnen wie Veronika Eberle, Bryn Terfel, Franco Fagioli, Jean-Guihen Queyras, Viktoria Mullova, Reinhard Goebel, Luca Pianca, Christophe Coin und Albrecht Mayer zusammen.
Biber Farina Pachelbel
04 Oct 2023
Così fan tutte
28 Jan; 03, 07, 10 Feb 2024
Wagner Mendelssohn Beethoven
25 Feb 2024
Bach
03 Jun 2024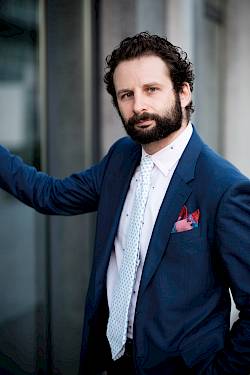 Ilya Gringolts, Violine
Ilya Gringolts
Ilya Gringolts studierte Violine und Komposition in St. Petersburg und bei Itzhak Perlman an der Juilliard School. 1998 ging er als Gewinner des internationalen Violin-Wettbewerbs «Premio Paganini» hervor, als jüngster Teilnehmer im Finale der Wettbewerbsgeschichte. Der russische Geiger widmet sich als Solist neben dem grossen Konzertrepertoire auch selten gespielten und zeitgenössischen Werken. Kompositionen von Peter Maxwell Davies, Augusta Read Thomas, Christophe Bertrand und Michael Jarrell wurden von ihm uraufgeführt. Ilya Gringolts konzertierte mit Orchestern wie dem Royal Liverpool Philharmonic, dem BBC Symphony, dem Deutschen Symphonie-Orchester Berlin, dem Los Angeles Philharmonic, dem NHK Symphony Orchestra, dem Mahler Chamber Orchestra, dem Sao Paulo State Symphony oder dem City of Birmingham Symphony Orchestra. Er ist ausserdem Primarius des 2008 gegründeten Gringolts Quartetts, das seither mit Auftritten u.a. bei den Salzburger Festspielen, beim Lucerne Festival, dem Menuhin Festival Gstaad oder am Teatro La Fenice in Venedig Erfolge feiert. Als Kammermusiker arbeitet er mit Künstlern wie Yuri Bashmet, David Kadouch, Nicolas Altstaedt, Andreas Ottensamer oder Jörg Widmann zusammen.
Wagner Mendelssohn Beethoven
25 Feb 2024