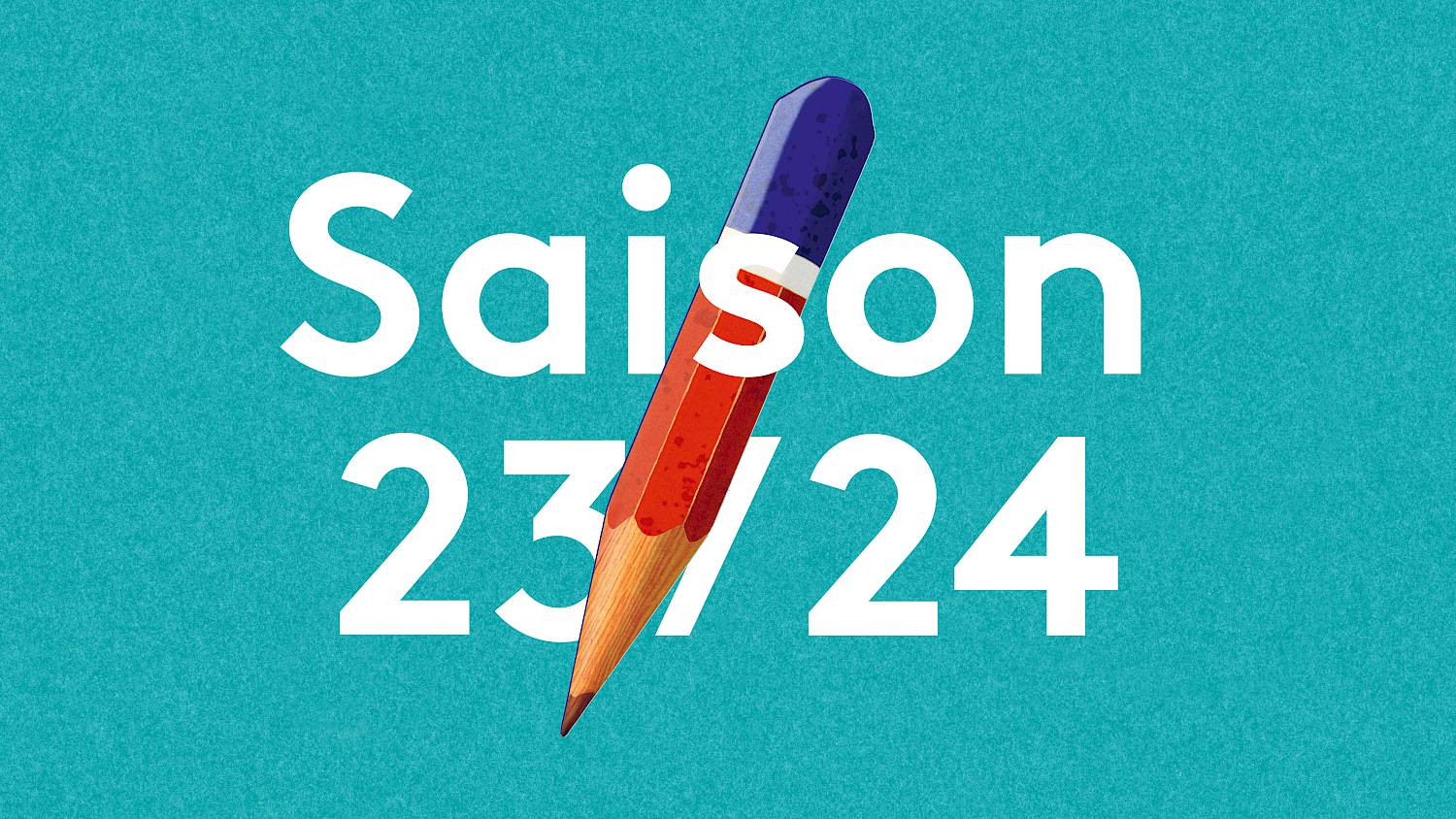 Welcome to the 23/24 season
Dear audience, the 2023/24 season at the Opernhaus Zürich represents a new start for the Ballett Zürich. Cathy Marston will take over as new Ballet Director, and in her first season is full of new ideas and new faces.
Every season, the Opernhaus Zürich program is characterized by a wide range of repertoire, casts, and artistic styles across its nine opera premieres, four ballet premieres, 22 attractively cast revivals, and countless concerts. Alongside Wagner's Ring des Nibelungen, a project that has been in the works for two years and will now be presented twice as a complete cycle, the Opernhaus will also complete a Monteverdi cycle, present the Swiss premiere of a Puccini opera, and take an intense look at operetta, in the form of a new production by Barrie Kosky, and at contemporary opera, in the form of the sound-space experience Amerika by Roman Haubenstock-Ramati. The Opernhaus Zürich will present Bizet's Carmen in a cooperation with the Opéra Comique in Paris. As with the Ring, Intendant Andreas Homoki and General Music Director Gianandrea Noseda will collaborate here. Fans of exceptional vocal performances can look forward to prominent singers such as Cecilia Bartoli, Bryn Terfel, Anja Harteros, Klaus Florian Vogt, Camilla Nylund, Piotr Beczała, Marlis Petersen, Michael Volle, Tatiana Serjan, Benjamin Bernheim, and Diana Damrau during the 2023/24 season.
---
Advanced ticket sales
The official advance sale for single tickets of the 23/24 season starts on June 17, 2023. Already on June 10, the exclusive advance sale for shareholders, opera friends and subscribers starts, for more information click here.
Are you interested in a subscription to Zurich Opera House? We have put together a number of attractive subscription series for the upcoming season. You can now place your subscription order using this online form.
3 tips for the 23/24 season from Cathy Marston
---
3 tips for the 23/24 season from Andreas Homoki
3 tips for the 23/24 season from Gianandrea Noseda
---
Drei Fragen an Andreas Homoki
Herr Homoki, das Opernhaus hat die Saison 2023/24 veröffentlicht. Unter welcher Überschrift lässt sich die Spielzeit denn zusammenfassen?
Unser Programm ist so vielfältig, dass es schwerfällt, eine einzige Über­schrift zu finden. Wir folgen in unserer  Spielplankonzeption ja immer unter­schiedlichen Programmlinien. Das ist bei unserer hohen Produktivität von neun neuen Opern und drei neuen Ballettabenden pro Saison ja geradezu eine Verpflichtung. Wer sich etwa für Opern im italienischen Repertoire des 19. Jahrhunderts interessiert, wird bei uns immer etwas Neues finden, genauso wie die Fans des Barockrepertoires oder diejenigen, die sich gerne von etwas Ausgefallenem überraschen lassen. Es gibt allerdings zwei Themen, die 2023/24 herausragen: Unsere neue Ballettdirektorin Cathy Marston be­ginnt ihre Arbeit in Zürich und zeigt ihre erste Spielzeit. Ausserdem schliessen wir unser Grossprojekt, die Neuinsze­nierung von Richard Wagners Ring des Nibelungen, mit der Götterdämmerung ab und führen den kompletten Ring dann im Mai 2024 zweimal als Zyklus auf.
Was waren die Kriterien, nach denen Sie eine Nachfolgerin für Christian Spuck gesucht haben?
Wir wollten eine starke Künstlerin, und wir wollten, dass sich die Compagnie auf ihrem unter Christian eingeschlagenen Weg weiterentwickelt. Das Ballett Zürich steht für die grosse Form, für Emotionalität und Vielfalt der choreo­grafischen Handschriften. Und Cathy teilt mit mir die Leidenschaft für das Erzählen von Geschichten. Sie wird neue künstlerische Akzente setzen, das kann man an den Stücken ihrer ersten Spiel­zeit schon sehr gut ablesen. Sie lädt neue Choreografinnen und Choreogra­fen nach Zürich ein, sie bringt beispiels­weise mit Strawinskys Les Noces einen Ballettklassiker in einer Rekonstruktion von Bronislawa Nijinska, der Schwester von Vaslav Nijinsky, auf die Bühne, und sie selbst stellt sich mit einer abend­füllenden Uraufführung vor, die auf dem erfolgreichen Gegenwartsroman Abbitte des irischen Schriftstellers Ian McEwan basiert. Cathy hat nämlich ein grosses Faible für literarische Stoffe. Ich freue mich auf die neuen Impulse, die sie unserer Compagnie geben wird.
Sie haben den Ring, den Sie als Regisseur gemeinsam mit dem Generalmusikdirektor Gianandrea Noseda schmieden, als einen weiteren Saison-Höhepunkt genannt. Wie sehr beeinflusst er die Gesamtplanungen? Muss da anderes zurückstecken?
Nein, weil wir die vier Teile auf drei Spielzeiten verteilt haben. Man spürt, dass der Ring eigentlich nicht für ein Repertoiretheater gedacht ist. Wagner hat die Einzigartigkeit dieses Werks ja immer betont, etwa mit seiner verrück­ten Fantasie, man möge das Theater nach der Ring-­Uraufführung abreissen. Von daher wird es immer eine knifflige Aufgabe bleiben, die Tetralogie in einen Repertoirebetrieb zu integrieren. Andererseits habe ich im Moment das Gefühl, nur mit ausreichend Probenzeit und Vorstellungsserien für jedes ein­zelne Werk, so wie wir es hier in Zürich haben, kommt man zu der musikalisch­ dramatischen Qualität, die ein Ring verdient. Die anderen Neuproduktionen werden in der Saison 2023/24 aber auf keinen Fall hinter Wagner zurück­stehen. Immerhin präsentieren wir eine neue Carmen, haben mit Jean­-Philippe Rameaus Platée und Orfeo von Claudio Monteverdi gleich zwei Barockwerke im Programm, zeigen mit La rondine eine selten gespielte Puccini-­Oper und leisten uns mit der Oper Amerika von Roman Haubenstock­-Ramati die Aufführung einer Gegenwartsoper, die den konventionellen Rahmen von Musik­theater vollkommen aus den Angeln hebt.
Dieser Artikel ist erschienen in MAG 100, April 2023.
Das MAG können Sie hier abonnieren.
---
Season book
We are happy to deliver the 23/24 season book to your home free of charge.
You can place your order here.