Beethoven / Schubert
Ludwig van Beethoven
Piano Concerto No. 3 C minor op. 37
Franz Schubert
Symphony No. 8 C major D 944
Introduction 45 min before the performance.

The Philharmonic Concerts are supported by Evelyn and Herbert Axelrod
February 2019
Beethoven / Schubert
4th Philharmonic Concert, Concert subscription
Beethoven / Schubert
Abstract
Beethoven / Schubert
In her mid-twenties the Italian pianist Beatrice Rana performed in numerous important concert halls. She received international acclaim with the silver medal and the Audience Award at the renowned «Van Cliburn International Piano Competition» in 2013. Since then she has given concerts with renowned conductors and orchestras worldwide, recorded an album with Antonio Pappano and the Accademia Nazionale Santa Cecilia di Roma (Tchaikovsky's First and Prokofiev's Second Piano Concerto) as well as a solo album with Bach's Goldberg Variations. The artist makes her debut with the Philharmonia Zurich with Ludwig van Beethoven's Third Piano Concerto in C minor op. 37. Together with General Music Director Fabio Luisi, a cycle with all Beethoven concertos is planned (the Piano Concerto No. 1 in C major will follow in July). The program for this Philharmonic Concert also includes the Great Symphony in C major D 944 by Franz Schubert. This extensive score was first performed at the Gewandhaus Leipzig after Schubert's death – today it is undisputedly one of the masterpieces of Romantic symphonic music.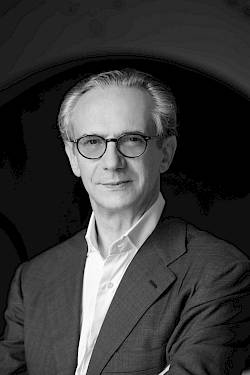 Fabio Luisi, Musical director
Fabio Luisi
Fabio Luisi hails from Genoa. He is the general music director of the Opernhaus Zürich, the principal conductor of the Danish National Symphony Orchestra, music director of the Maggio Musicale Fiorentino, and music director designate of the Dallas Symphony Orchestra, a post he will take up in 2020. From 2011-2017, Fabio Luisi was principal conductor of the Metropolitan Opera in New York, and from 2005-2013 principal conductor of the Wiener Symphoniker, as well as general music director of the Staatskapelle Dresden and the Sächsische Staatsoper (2007-2010), artistic director and principal conductor of the MDR Sinfonieorchester Leipzig (1999-2007), and music director of the Orchestre de la Suisse Romande (1997-2002). With the latter, he made numerous CD recordings (Poulenc, Respighi, Mahler, Liszt, a recording of the complete symphonic works of Arthur Honegger, and Verdi's Jérusalem und Alzira). He is music director of the Festival della Valle d'Itria in Martina Franca (Apulia) and has appeared as guest conductor with numerous renowned ensembles, including the Philadelphia Orchestra, The Cleveland Orchestra, the NHK Tokio, the Münchener Philharmoniker, the Filarmonica della Scala, the London Symphony Orchestra, the Concertgebouw Orkest Amsterdam, and the Saito Kinen Orchestra, as well as with various prominent opera orchestras. He appeared at the Salzburg Festival with performances of Richard Strauss' Die Liebe der Danae und Die Ägyptische Helena. His most important appearances at the Opernhaus Zürich include, among others, the new productions of three Bellini operas, as well as Rigoletto, Fidelio, Wozzeck and Verdi's Messa da Requiem. Important CD recordings include Verdi's Aroldo, Bellini's I puritani and I Capuleti e i Montecchi, and the complete symphonies of Robert Schumann, as well as the symphonies and the oratorio Das Buch mit sieben Siegeln by Franz Schmidt, the largely forgotten Austrian composer. In addition, he has recorded various symphonic poems by Richard Strauss, and a lauded reading of Bruckner's Symphony No. 3 with the Staatskapelle Dresden. His recordings of Siegfried and Götterdämmerung with the Metropolitan Opera Orchestra won Grammy awards. He received the Premio Franco Abbiati, the coveted Italian critics' prize, in 2013, and in 2014 won the Grifo d'Oro from the city of Genoa. He was awarded the Anton Bruckner Ring by the Wiener Symphoniker, and is a Cavalier of the Italian Republic. The «Philharmonia Records» recording label, founded by the Philharmonia Zürich in 2015, has issued CD recordings of works by Berlioz, Wagner, Verdi, Rachmaninoff, Bruckner, Rimsky-Korsakov, and Frank Martin under Fabio Luisi's musical director, as well as DVD records of Rigoletto (stage direction: Tatjana Gürbaca), Wozzeck (stage direction: Andreas Homoki), I Capuleti e i Montecchi (stage direction: Christof Loy), the Messa da Requiem (stage direction /choreography: Christian Spuck), and Das Land des Lächelns (stage direction: Andreas Homoki).
Simon Boccanegra
06, 10, 13, 16, 19, 22 Dec 2020; 03, 08, 12 Jan 2021
Mahler
29 May 2021
Verdi-Gala
22, 27, 29 Sep; 02 Oct 2020
Philharmonia Zürich
12 Dec 2020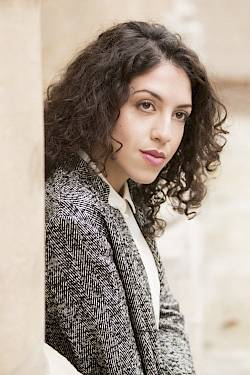 Beatrice Rana, Musical director
Beatrice Rana
Beatrice Rana wurde in Italien geboren und studierte bei Benedetto Lupo in Monopoli sowie an der Accademia Nazionale di Santa Cecilia in Rom. Sie ist Preisträgerin zahlreicher internationaler Klavierwettbewerbe, darunter 2013 die Silbermedaille und den Publikumspreis beim renommierten «Van Cliburn International Piano Competition». 2011 gewann sie ausserdem den Ersten Preis und sämtliche Sonderpreise der Montreal International Competition. Als Solistin gastierte Beatrice Rana u.a. bereits in der Tonhalle Zürich, dem Wiener Musikverein, der Berliner Philharmonie, im Amsterdamer Concertgebouw, in der Carnegie Hall, der Londoner Wigmore Hall sowie beim Verbier Festival. Als Gast verschiedener internationaler Orchester konzertierte sie u.a. mit dem London Philharmonic, dem Philadelphia Orchestra, dem Chicago Symphony Orchestra, der Los Angeles Philharmonic, der Detroit Symphony, der NHK Symphony, dem Orchestra dell'Accademia Nazionale di Santa Cecilia, der Filarmonica della Scala, dem Royal Concertgebouw Orchestra sowie dem Sinfonieorchester des Bayerischen Rundfunks und arbeitete dabei mit Dirigenten wie Riccardo Chailly, Gustavo Dudamel, Antonio Pappano, Yannick Nézet-Séguin, Fabio Luisi, Yuri Temirkanov, Gianandrea Noseda, Andrés Orozco-Estrada, Kent Nagano, Zubin Mehta und Vladimir Jurowski. Beatrice Rana ist Exklusivkünstlerin bei Warner Classics und hat für ihr Debütalbum Prokofjews Klavierkonzert Nr. 2 und Tschaikowskis Klavierkonzert Nr. 1 eingespielt, begleitet vom Orchestra dell'Accademia Nazionale di Santa Cecilia unter der Leitung von Antonio Pappano. Für ihr zweites Album hat sie Bachs Goldberg-Variationen aufgenommen, mit welchem sie einen Gramophone Award als «Young Artist of the Year» gewann. Im Oktober 2019 erschien ihr drittes Album mit Werken von Strawinsky und Ravel.