Beethoven / Tschaikowski
Ludwig van Beethoven
4. Piano Concerto in G major op. 58
Pjotr Tschaikowski
Symphony No. 5 in E minor op. 64
Introduction 45 min before the performance.

The Philharmonic Concerts are supported by Evelyn and Herbert Axelrod
Beethoven / Tschaikowski
Abstract
Beethoven / Tschaikowski
Hélène Grimaud is one of the most brilliant contemporary pianists and a fascinating versatile artist. She will perform in the Zurich Opera House together with the General Musical Director Fabio Luisi and the Philharmonia Zurich, and on tour with Ludwig van Beethoven's Fourth Piano Concert. It is the most delicate and balanced among Beethoven's piano concerts. With his lyrical character and the surprising harmonic twists, the work composed in 1805 seems almost romantic.
The Fifth Symphony of Pyotr Tchaikovsky from 1888 also arises with lyrical sounds. But the driving force is a pressing unrest, which is often the case with Tchaikovsky. The delicate initial motive soon turns out to be a threatening «destiny» which connects the four movements of the symphony and goes through it programmatically.
Beethoven 4.Klavierkonzert G-Dur: Fabio Luisi, Hélène Grimaud, Philharmonia Zürich
Fabio Luisi, Dirigent
Fabio Luisi
Fabio Luisi is the General Music Director at the Zurich Opera House, Chief Conductor of the Danish National Sym­­phony Orchestra and Musical Director of the Maggio Musi­cale Fiorentino. He is also the designated Music Director of the Dallas Symphony Orchestra from 2020. He has previously served as Principal Conductor of the Metropolitan Opera in New York (2011-2017), Chief Conductor of the Vienna Symphony Orchestra, General Music Director of the Staatskapelle Dresden and the Saxon State Opera, Artistic Di­rector and Principal Conductor of the MDR Symphony Orchestra Leipzig and Musical Direc­tor of the Orchestre de la Suisse Romande. He has guest-conducted the Phila­del­phia Orchestra, the Cleveland Orchestra, the NHK Tokyo, the Munich Philharmonic, the Filarmonica della Scala, the London Symphony Orchestra, the Concertgebouw Orkest Amsterdam and the Saito Kinen Orchestra. Fabio Luisi is one of the leading interpreters of Italian opera and the Late-Romantic repertoire. At the Salzburg Festival he has presented Die Liebe der Danae and Die Ägyptische Helena by Ri­chard Strauss. His conducting for the Zurich Opera to date has included new productions such as Rigoletto, Fidelio, Wozzeck, Verdi's Messa da Requiem and three operas by Bellini. Luisi's CD recordings to date include operas by Verdi and Bellini, the symphonies and the oratorio Das Buch mit sieben Siegeln by Franz Schmidt and the symphonic works of Arthur Honegger. His recordings for Philharmonia Records currently extend to Rigoletto, I Capuleti e i Montecchi, Wozzeck and Messa da Requiem on DVD and works by Berlioz, Wagner, Verdi, Bruckner, Rachmaninov, Rimsky-Korsakov and Frank Martin in CD form. Luisi's recordings of Wagner's Siegfried and Götterdämmerung with the Met Orchestra earned him a Grammy. Fabio Luisi has been awarded the Austrian Republic's Cross of Honour for Science and Art, and the titles of Cavaliere Uffi­ciale and Com­men­datore dell'Ordine della Stella by the Italian Republic.
Dvořák / Bruckner
12 Nov 2017
Beethoven / Tschaikowski
14 Jan 2018
Mendelssohn Elias
15 Jul 2018
La forza del destino
30 May; 02, 07, 10, 13, 17, 20, 28 Jun 2018
Das Land des Lächelns
16, 19, 22, 26, 29 Jun 2018
Aufstieg und Fall der Stadt Mahagonny
09, 12, 14, 17, 19, 22, 24 Nov 2017
Opera Nova Concert Fabio Luisi
21 May 2018
La traviata
08, 11, 13, 15 Jul 2018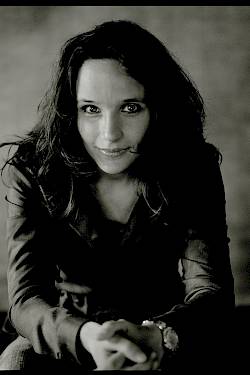 Hélène Grimaud, Klavier
Hélène Grimaud
Hélène Grimaud studierte Klavier in ihrer Heimatstadt Aix-en-Provence, in Marseille bei Pierre Barbizet und, ab dem Alter von 13 Jahren, am Konservatorium in Paris bei Jacques Rouvier, György Sándor und Leon Fleischer. Zu den Meilensteinen ihrer glanzvollen Karriere gehören die Debüts mit den Berliner Philharmonikern unter Claudio Abbado (1995) und den New Yorker Philharmonikern unter Kurt Masur (1999). In den letzten Jahren sind zwei Projekte mit dem Turner-Preisträger Douglas Gordon entstanden: tears become… streams become… in der New Yorker Park Avenue Armory sowie Neck of the Woods für das Manchester International Festival. In der Saison 2016/17 trat Grimaud u.a. mit Yannick Nézet-Séguin und den Rotterdamer Philharmonikern auf; sie spielte Konzerte von Brahms und Ravel in den USA und Australien, Recitals in Deutschland und der Schweiz mit der Cellistin Sol Gabetta sowie Musik aus ihrem Album Water in den USA, in Europa, Südkorea und China. Nach Auftritten beim Schleswig-Holstein Musik Festival und dem Klavierfestival Ruhr führt die Saison 2017/18 u.a. nach Göteborg, Zürich und Wien. Beethovens Klavierkonzert Nr.4 spielt sie u.a. mit den Münchner Philharmonikern unter Valery Gergiev sowie dem Philadelphia Orchestra unter Yannick Nézet-Séguin. In Luzern, Ludwigshafen und Paris wirkt sie in dem Multimedia-Projekt Woodlands and beyond... mit, das Klavierwerke von Komponisten der Romantik und des Impressionismus mit Bildern ihres Partners, des Fotografen Mat Hennek, verbindet. Das Projekt wurde erstmals im April 2017 in der Hamburger Elbphilharmonie vorgestellt. Auch als Kammermusikerin tritt Grimaud bei den renommiertesten Festivals auf. Zu ihren musikalischen Partnern zählen u.a. Sol Gabetta, Rolando Villazón, Jan Vogler, Truls Mørk, Clemens Hagen und die Gebrüder Capuçon. Hélène Grimaud ist seit 2002 Exklusivkünstlerin der Deutschen Grammophon. Zu ihren jüngsten Alben gehören Perspectives mit einer persönlichen Auswahl von Höhepunkten ihrer DG-Diskografie und Water mit Werken von Berio, Takemitsu, Fauré, Ravel, Albéniz, Liszt, Janáček, Debussy und Nitin Sawhney. Ausserdem hat sie die Klavierkonzerte von Johannes Brahms aufgenommen, das erste mit dem Symphonieorchester des Bayerischen Rundfunks und das zweite mit den Wiener Philharmonikern, jeweils unter Leitung von Andris Nelsons. Das Album Duo mit der Cellistin Sol Gabetta erhielt den ECHO Klassik 2013 in der Kategorie «Kammermusik-Einspielung des Jahres». Weitere Aufnahmen umfassen Klavierkonzerte von Mozart, das Solo-Album Resonances mit Werken von Mozart, Berg, Liszt und Bartók, ein Album mit Solowerken und Konzerten von Bach mit der Deutschen Kammerphilharmonie Bremen, ein Beethoven-Album mit der Staatskapelle Dresden und Vladimir Jurowski, sowie ein Album mit Sonaten von Chopin und Rachmaninow und eine Bartók-CD, auf der Grimaud das Dritte Klavierkonzert mit dem London Symphony Orchestra unter Pierre Boulez spielt. Auf DVD erschien Rachmaninows Klavierkonzert Nr. 2 mit dem Lucerne Festival Orchestra und Claudio Abbado. Ihre Aufnahmen wurden u.a. mit den Cannes Classical Recording of the Year, Choc du Monde de la musique, Diapason d'or, Grand Prix du disque, Record Academy Prize (Tokio), Midem Classic Award und ECHO Klassik ausgezeichnet. 2016 wurde Hélène Grimaud mit dem Titel «Chevalier de la Légion d'honneur» der höchste Verdienstorden Frankreichs verliehen.
Beethoven / Tschaikowski
14 Jan 2018
Ravel / Strawinsky
25 Jan 2018