Dvořák Strauss
Antonín Dvořák
Violin Concerto in A minor op. 53
Richard Strauss
A Hero's Life op. 40
Dvořák Strauss
Abstract
Dvořák Strauss
Following a livestreamed performance in December 2020, world-class violinist Augustin Hadelich is back at the Opernhaus Zürich, playing Antonín Dvořák's violin concerto. «It does the Dvořák concerto good if it doesn't sound too muscular all the time», says Hadelich about this unjustly oft-neglected 19th century violin concerto. Not «exaggerated intensity», but the «melody's natural sense of flow» is at the core of his interpretation. In contrast, a young Richard Strauss was flexed all his muscles in his thickly-orchestrated tone poem Ein Heldenleben. General Music Director Gianandrea Noseda and the Philharmonia Zürich bring this fictional hero's cinematic journey to life.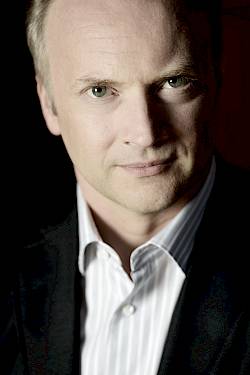 Gianandrea Noseda, Music Direction
Gianandrea Noseda
Gianandrea Noseda has been General Music Director of the Opernhaus Zurich since the 2021/22 season. He is also Music Director of the National Symphony Orchestra (Washington, D. C.)  and Principal Guest Conductor of the London Symphony Orchestra. In 2019 he became the founding Music Director of the Tsinandali Festival and Pan-Caucasian Youth Orchestra in the village of Tsinandali, Georgia. Noseda's leadership as Music Director of the Teatro Regio Torino from 2007–2018 transformed the opera house resulting in internationally acclaimed productions, tours, and recordings. Noseda has conducted the most important international orchestras (Berlin Philharmonic, Chicago Symphony, Cleveland Orchestra, Concergetbouw Orchestra, Vienna Philharmonic), opera houses (La Scala, Metropolitan Opera and Royal Opera House, Covent Garden) and festivals (BBC Proms, Edinburgh, Salzburg and Verbier). He has had significant roles at the BBC Philharmonic (Chief Conductor), Israel Philharmonic Orchestra (Principal Guest Conductor), Mariinsky Theatre (Principal Guest Conductor), Pittsburgh Symphony Orchestra (Victor de Sabata Chair), Rotterdam Philharmonic (Principal Guest Conductor) and Stresa Festival (Artistic Director). Gianandrea Noseda's discography comprises more than 70 CDs; notable among them is the «Musica Italiana» Project, in which Noseda documents neglected Italian repertoire of the 20th century. Born in Milan, Noseda holds the honor of Commendatore al Merito della Repubblica Italiana. He was honored as Musical America's Conductor of the Year in 2015 and named Conductor of the Year by the International Opera Awards in 2016.
Carmen
07, 10, 12, 14, 19, 21, 24 Apr; 04, 11, 15 May; 12, 15 Jun 2024
Die Walküre
05, 20 May 2024
Dvořák Strauss
29 Oct 2023
Götterdämmerung
05, 09, 12, 18, 24 Nov; 03 Dec 2023; 09, 26 May 2024
Strauss
14 Apr 2024
Das Rheingold
20, 27 Apr; 03, 18 May 2024
Siegfried
07, 24 May 2024
Prokofiew Beethoven
14 Jul 2024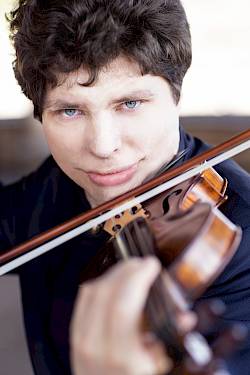 Augustin Hadelich, Violine
Augustin Hadelich
Augustin Hadelich wurde 1984 als Sohn deutscher Eltern in Italien geboren. Heute ist er amerikanischer Staatsbürger und hat sich als einer der grossen Geiger seiner Generation etabliert. Er studierte bei Joel Smirnoff an der New Yorker Juilliard School und gewann 2016 die Goldmedaille beim Internationalen Violinwettbewerb von Indianapolis. Seitdem konzertierte er mit allen bedeutenden amerikanischen Orchestern und auf den Bühnen u. a. der Carnegie Hall, des Lincoln Center, der Chicago Symphony Hall und des Kennedy Center. Auch bei seinen immer zahlreicher werdenden Auftritten in Fernost, Südamerika, Neuseeland, Australien und Europa – etwa mit dem Symphonieorchester des Bayerischen Rundfunks und dem City of Birmingham Symphony Orchestra, in der Londoner Wigmore Hall oder im Concertgebouw Amsterdam – eilt ihm ein phänomenaler Ruf voraus. Als Associate Artist des NDR Elbphilharmonie Orchesters ist er während drei Spielzeiten mehrfach in Hamburg zu erleben. 2016 erhielt er einen Grammy Award für seine Einspielung des Violinkonzerts L'Arbre des songes von Henri Dutilleux mit dem Seattle Symphony Orchestra. Kürzlich erschienen Paganinis 24 Capricen und die Violinkonzerte von Brahms und Ligeti bei Warner Classics. Hadelichs Aufnahmekatalog umfasst ausserdem Konzerte von Sibelius, Adès, Mendelssohn, Bartók und Haydn sowie Tschaikowskis Violinkonzert und Lalos Symphonie espagnole mit dem London Philharmonic Orchestra. Hadelich spielt die letzte Geige des berühmten Geigenbauers Giuseppe Guarneri. Die Geige mit dem Namen «Leduc» wurde 1744 gebaut.
Dvořák Strauss
29 Oct 2023