Eine kleine Nachtmusik
Wolfgang Amadeus Mozart
Divertimento in D Major, KV 136
Joseph Haydn
Divertimento in G Major (Cassation), Hob. II: 2
Wolfgang Amadeus Mozart
Serenade in D Major (Serenata notturna), KV 239
Joseph Haydn
Violin Concerto in G Major, Hob. VIIa: 4
Wolfgang Amadeus Mozart
Serenade for Strings No. 13 (Eine kleine Nachtmusik), KV 52
Duration approx. 2 H. incl. intermission after approx. 55 Min.

April 2021
Eine kleine Nachtmusik
La Scintilla Concert
Eine kleine Nachtmusik
La Scintilla Concert, La Scintilla subscription
June 2021
Eine kleine Nachtmusik
La Scintilla Concert
The previous upper limit of 100 spectators has been lifted and the Opernhaus Zürich will open its doors and gates for the remaining performances in this season from Saturday, 26 June.  
There is still no need to show a Covid certificate. Ticket sales will be on a checkerboard basis, including mandatory masks.

All tickets can be purchased online or by phone at +41 44 268 66 66.
We have put together a comprehensive public health protection plan, which aligns with FOPH (BAG) regulations in place.
In order to help protect yourself and others, we kindly ask you to observe the protective measures during your visit to the Opernhaus. Thank you in advance for your support.
Eine kleine Nachtmusik
Abstract
Eine kleine Nachtmusik
Carefree and charming serenades and divertimenti by Mozart and Haydn are on the program for this Scintilla concert, led by concertmaster Hanna Weinmeister. But as their names imply – «Serenade» (cheerful) und «Divertimento» (pleasure) – these works are more than just light fare or background music. And that's not just true for the most popular work on the program, Mozart's «Kleine Nachtmusik», which was composed while he was in the midst of writing «Don Giovanni». And it's the same for his «Serenata notturna», a humorous piece written for the carnival festivities in Salzburg. His Divertimento KV 136 was written in 1772, contemporaneous to «Lucio Silla», and features the same expressive and baroque qualities the opera possesses. The young Mozart incorporated the use of singable melodic lines from the great opera composers of his time, especially from Johann Christian Bach and Johann Adolph Hasse. 
And the term «Kassation», or «cassation», no matter whether it's used to describe a divertimentoor notturno, is a piece meant to be performed outdoors. The word «Kassation» comes from the informal colloquial term «gassatim» and means «in der Gasse», or «in the alleyway». Indeed, Austrian musicians in the 18th referred to their open-air musical performances as «gassatim zu gehen», or «going out to the alleyway». Joseph Haydn wrote many of these cassations during his time as deputy Kapellmeister at the court of Prince Nikolaus von Esterházy, including the Kassation G-Dur Hob. II:2 on this program.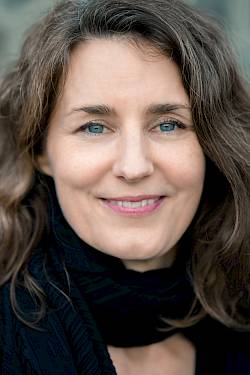 Hanna Weinmeister,
Hanna Weinmeister
Hanna Weinmeister wurde in Salzburg geboren und studierte Violine bei Gerhard Schulz in Wien, bei Zachar Bron in Lübeck und Barockgeige bei Monika Baer in Zürich. Sie ist Preisträgerin mehrerer internationaler Wettbewerbe, u.a. des Internationalen Mozart-Wettbewerbs in Salzburg, des Jaques Thibeaud-Wettbewerbs in Paris und des Parkhouse Awards in London. Von 1995-1997 war sie Assistant Leader im English Chamber Orchestra in London und seit 1998 ist sie erste Konzertmeisterin am Opernhaus Zürich. Neben ihrer Tätigkeit im Orchester ist sie auch als Solistin und Kammermusikerin gefragt und konzertiert in Europa, Asien und den USA. Sie ist Mitglied des Tetzlaff Quartetts, des Krenek Ensembles, des Ensembles Labyrinth und des Trio Weinmeister und war zu Gast im Wiener Konzerthaus, bei den Salzburger Festspielen, den Ittinger Pfingstkonzerten, der Schubertiade Schwarzenberg, beim Festival Spannungen in Heimbach und beim Kunstfest Weimar. Auf CD ist das 1.Violinkonzert von Ernst Krenek, das Doppelkonzert für Violine, Cello und Orchester von Brahms und Quartette von Sibelius, Berg, Schönberg, Schubert, Haydn und Mendelssohn erschienen. Hanna Weinmeisters grosses Interesse gilt der historischen Aufführungspraxis; dazu wurde sie nicht zuletzt durch ihre Arbeit mit Nikolaus Harnoncourt, Giovanni Antonini und Riccardo Minasi am Opernhaus Zürich angeregt. Seit Juli 2014 ist sie Mitglied des Orchestra La Scintilla.