Gala Concert of the International Opera Studio
In May they will present their own production of Britten's A Midsummer Night's Dream at Theater Winterthur and at the end of the season they will perform a gala concert on the main stage: our talented young singers, the members of the International Opera Studio.
July 2018
Gala Concert of the International Opera Studio
AMAG people's performance subscription
Gala Concert of the International Opera Studio
Abstract
Gala Concert of the International Opera Studio
At the end of the season, the young talents of our international opera studio take part in a big gala concert. Under the musical direction of Carrie-Ann Matheson, duets, arias and ensembles of operas by Mozart, Rossini, Donizetti, Bizet and Massenet are performed. The Zurich Chamber Orchestra plays.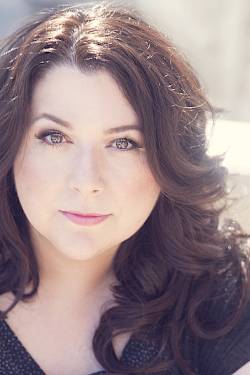 Carrie-Ann Matheson,
Carrie-Ann Matheson
Carrie-Ann Matheson stammt aus Kanada. 2014 wurde sie von Fabio Luisi als Dirigentin und Korrepetitorin ans Opern­haus Zürich engagiert. Davor arbeitete sie als Assistenz-Di­ri­­gentin an der New Yorker Met und war als Pianistin, Souffleuse und Korrepetitorin festes Mitglied des künstlerischen Personals der Met. Sie hat Dirigenten wie Fabio Lui­si, James Levine, Daniel Baren­boim, Daniele Gatti, Yannick Nézet-Séguin, Gianandrea Noseda u. a. assistiert. Ihr Debüt als Dirigentin gab sie am Opernhaus Zürich 2015 und hat hier u.a. Mozarts La finta giardiniera, Oscar Stras­noys Fälle, Jonathan Doves Das verzau­ber­te Schwein, Jörn Arneckes Ronja Räubertochter und Glucks Iphigénie en Tauride dirigiert. Be­sonderes Anliegen ist ihr die Förderung der jungen Sängergeneration. An der Met war sie viele Jahre feste Korrepetitorin des Lindemann Young Artist De­ve­lop­ment Program. Ab 2017 leitete sie als Dirigentin regelmässig die Gala-Konzerte des Internationalen Opernstudios am Opernhaus Zürich. Als Liedpianistin ist sie mit berühmten Sängerinnen und Sängern aufgetreten, u. a. mit Rolando Villa­zón, Benjamin Bernheim, Jonas Kaufmann, Piotr Beczala, Joyce DiDonato, Diana Damrau, Thomas Hampson, Barbara Bonney und Marilyn Horne. Kammermusik-Auftritte absolvierte sie mit Mitgliedern des New York Phil­harmonic, Metropolitan Opera Orchestra, Cleveland Orchestra, Montreal Symphony Orchestra und der Philharmonia Zürich. Als Korrepetitorin/Dirigentin arbeitete sie für die Salzburger Festspiele, das Seiji Ozawa Matsumoto Festival, das Lyric Opera of Chicago Ryan Opera Center, die Los Angeles Opera und das Mariinsky Atkins Young Artist Program. Seit 2021 ist sie künstlerische Leiterin des San Francisco Opera Center an der San Francisco Opera.