Song recital
Bryn Terfel
Baritone Bryn Terfel

Piano Annabel Thwaite

Harp Hannah Stone

The program will be announced at a later date.
Supported by

Currently, tickets for performances up until the end of February can be purchased. Further information on the sale of individual tickets can be found here. Information about subscription series in the 21/22 season can be found here.

In order to help protect yourself and others, we kindly ask you to observe the protective measures during your visit to the Opernhaus. Thank you in advance for your support.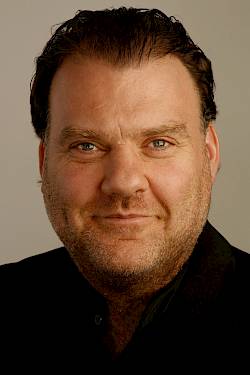 Bryn Terfel, Bassbariton
Bryn Terfel
Bryn Terfel, Bassbariton aus Wales, wurde berühmt, als er 1989 den Liedpreis beim Internationalen Gesangswettbewerb Cardiff gewann. Seither ist er in allen bedeutenden Opernhäusern der Welt aufgetreten und wird für seine Interpretationen des Falstaff, Dulcamara, Wotan, Boris Godunow und der Titelrolle in Der fliegende Holländer besonders geschätzt. Zu seinen weiteren Partien gehören Méphistophélès (Gounods Faust), Don Giovanni und Leporello, Jochanaan (Salome), Scarpia (Tosca), Gianni Schicchi, Nick Shadow (The Rake's Progress), Wolfram (Tannhäuser), Balstrode (Peter Grimes) und die Titelrolle in Sweeney Todd. Terfel ist ausserdem ein vielseitiger Konzertsänger. U.a. trat er bei den BBC Proms auf, gab Liederabende in allen grossen Städten der Welt und leitete neun Jahre lang sein eigenes Festival in Faenol, North Wales. Seine Diskografie umfasst Opern von Mozart, Wagner und Strauss sowie über zehn Solo-Alben. Er gewann den Grammy, den Classical Brit und den Gramophone Award. 2003 wurde ihm der Titel «Commander of the Order of the British Empire» verliehen, 2006 erhielt er die Queen's Medal for Music und 2017 wurde er für seine Verdienste um die Musik zum Ritter geschlagen. Wichtige Stationen der letzten Zeit waren seine Rollendebüts als Hans Sachs (Die Meistersinger von Nürnberg) an der Welsh National Opera und als Reb Tevye (The Fiddler on the Roof) mit der Grange Park Opera sowie seine Interpretationen von Scarpia in Paris, London, Wien, München und Berlin, Hans Sachs und Don Pasquale in Covent Garden und Sir John Falstaff an der Opéra Bastille und am ROH London. Am Opernhaus Zürich war er bisher in den Titelrollen von Wagners Fliegendem Holländer und Sweeney Todd sowie in einem Liederabend zu erleben.
Song recital Bryn Terfel
15 Jun 2022
Falstaff
03, 05, 08, 10 Jul 2022