Song recital
Georg Zeppenfeld
Franz Schubert (1797-1828)
Winterreise op. 89, D 911
Supported by

December 2021
Song recital Georg Zeppenfeld
Song subscription
In order to contain the Covid pandemic, the Federal Council has decided that as of Monday, 12/20/2021, our performances can only be attended with the 2G Covid certificate (vaccinated or recovered).

Tickets for March and April are on sale now, pre-sales for the remaining performances of the season begin March 25. You can find more info here.

In order to help protect yourself and others, we kindly ask you to observe the protective measures during your visit to the Opernhaus. Thank you in advance for your support.
Song recital Georg Zeppenfeld
Abstract
Song recital Georg Zeppenfeld
Georg Zeppenfeld is still best remembered by Zurich residents as the bass soloist in Christian Spuck's staged interpretation of Verdi's Requiem, but he has also appeared at Opernhaus Zürich in his signature role as Sarastro in Mozart's Magic Flute or as Zaccaria in Verdi's Nabucco. Internationally, Georg Zeppenfeld has made a name for himself primarily as an interpreter of Wagner - at the Bayreuth Festival, for example, he has been one of the most popular singers for many years. He has also long been a regular at the Sächsische Staatsoper Dresden, where he was appointed Kammersänger. In addition, Georg Zeppenfeld, whose sonorous, colorful bass and text comprehensibility also predestine him for Lied, performs as a Lied singer. In Zurich, he is now tackling a classic of Lied singing: Franz Schubert's song cycle Winterreise. His piano partner is Gerold Huber.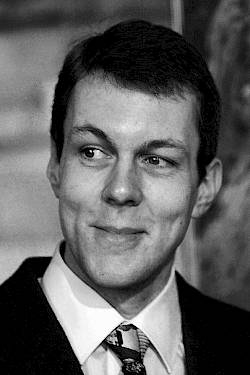 Georg Zeppenfeld, Bass
Georg Zeppenfeld
Georg Zeppenfeld stammt aus dem westfälischen Attendorn und absolvierte zunächst ein Lehramtsstudium mit den Fächern Musik und Germanistik. An den Musikhochschulen in Detmold und Köln erhielt er parallel dazu seine Ausbildung in Konzert- und Operngesang, abschliessend bei Hans Sotin. Nach ersten Festengagements in Münster und Bonn wurde er 2001 von der Sächsischen Staatsoper Dresden verpflichtet, die bis heute seine künstlerische Heimat ist. Darüber hinaus gastiert er an nahezu allen grossen Opernhäusern Europas und der Vereinigten Staaten sowie an den weltweit wichtigsten Konzertorten. Sein Repertoire umfasst u.a. die grossen Verdi- und Wagnerpartien seines Fachs; eine Schlüsselrolle ist Sarastro, den er unter Claudio Abbado in Baden-Baden, an der Dresdner Semperoper, San Francisco Opera, New Yorker Met, Wiener Staatsoper, Salzburger Festspiele (unter Harnoncourt), Royal Opera House Covent Garden in London, Opernhaus Zürich und der Bayerischen Staatsoper sang. Seit 2010 ist er regelmässig Gast bei den Bayreuther Festspielen. 2019 debütierte er als Hans Sachs in Die Meistersinger von Nürnberg bei den Salzburger Osterfestspielen unter Christian Thielemann. Unlängst war er in Bayreuth und an der New Yorker Met als Veit Pogner (Die Meistersinger von Nürnberg) zu erleben, ebenfalls in Bayreuth als Daland (Der Fliegende Holländer) und Gurnemanz (Parsifal) oder als Hermann (Tannhäuser) in München. Im Konzert arbeitete er mit Dirigenten wie Pierre Boulez, Riccardo Chailly, Sir Colin Davis, Gustavo Dudamel, Daniele Gatti, Daniel Harding, Nikolaus Harnoncourt, Thomas Hengelbrock, Marek Janowski, Fabio Luisi, Lorin Maazel, Andris Nelsons, Marc Minkowski, Andris Nelsons, Antonio Pappano, Kirill Petrenko, Christian Thielemann und Franz Welser-Möst. Sein umfangreiches Schaffen ist auf zahlreichen CD- und DVD- Veröffentlichungen dokumentiert. 2015 wurde er zum «Kammersänger der Sächsischen Staatsoper Dresden» ernannt.
Song recital Georg Zeppenfeld
01 Dec 2021