Song recital
Stephen Costello
Giuseppe Giordani 1751-1798
Caro mio bene
Francesco Durante 1684-1755
Vergin, tutto amor
Giovanni Battista Pergolesi 1710-1736
Nina
Giovanni Battista Bononcini 1670-1747
Per la gloria d'adorarvi
Franz Liszt 1811-1886
Tre sonetti di Petrarca
Pace non trovo
Benedetto sia'l giorno
L'ividi in terra
Pause
Charles Gounod 1818-1893
aus Roméo et Juliette:
Arie des Roméo «Ah! lève-toi soleil!»
Chauncy Olcott & Ernest R Ball 1858-1932 & 1878-1927
Mother Machree
Alan Murray 1890–1952
I'll Walk Besides You
Thomas Paine Westendorf 1848-1923
I'll Take you Home Again, Kathleen
Fred Weatherly 1848-1929
Danny Boy
Paolo Tosti 1846-1916
Non t'amo più
A Vuchella
Ideale
Duration approx. 2 H. incl. intermission.

Supported by

March 2022
Song recital Stephen Costello
Song subscription
From Friday, 1 April, the mandatory wearing of masks will no longer be required for the public at all performances and events at the Opernhaus Zürich. You can find more information here.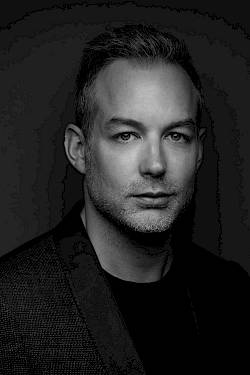 Stephen Costello, Tenor
Stephen Costello
Stephen Costello stammt aus Philadelphia und studierte an der Academy of Vocal Arts in seiner Heimatstadt. 2007 debütierte er mit gerade 26 Jahren bei der Saisoneröffnung der Metropolitan Opera. 2009 gewann er den Richard Tucker Award. 2010 sang er die Rolle des Greenhorn in der Uraufführung von Jake Heggies Oper Moby Dick. Seither ist er an bedeutenden Opernhäusern und Festivals aufgetreten. Er sang u.a Alfredo (La traviata) in Hamburg, an der Metropolitan Opera, am Royal Opera House Covent Garden, an der Wiener Staatsoper sowie am Bolschoi-Theater, in der Arena di Verona und an den Münchner Opernfestspielen, Fernand (La Favorite) am Liceu Barcelona, Don José (Carmen) in Dallas, Rodolfo (La bohème) in Dresden, Hamburg, Madrid und Los Angeles, Pinkerton (Madama Butterfly) am New National Theatre in Tokio, Duca di Mantua (Rigoletto) an der Dresdner Semperoper, in Hannover, Bregenz, an der Met, an der Deutschen Oper Berlin und bei der Canadian Opera Company, Lord Percy (Anna Bolena) an der Met, Cassio (Otello) in Salzburg, Prinz (Rusalka) in Strasbourg und Des Grieux (Manon) an der Opéra de Paris. Am Opernhaus Zürich war er zuletzt in Messa da Requiem zu hören. In der laufenden Spielzeit interpretiert er Alfredo (La traviata) am Royal Opera House in London, Rodolfo (La bohème) am Teatro di San Carlo, die Titelrolle von Faust an der Wiener Staatsoper und Duca di Mantua (Rigoletto) an der Met.
Song recital Stephen Costello
02 Mar 2022
Roberto Devereux
05, 09, 12, 17, 22, 26 Feb; 04, 07, 17 Mar 2023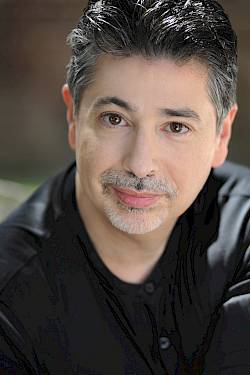 Anthony Manoli, Piano
Anthony Manoli
Anthony Manoli studierte am New England Conservatory of Music und an der Juilliard School. Er gibt weltweit Masterklassen und unterrichtet an der New School/Mannes College of Music in New York und in unterschiedlichen Programmen wie beispielsweise dem Los Angeles Opera's Young Artist Program und dem New National Theatre's Young Artist Program in Tokyo. Als Pianist und Dirigent ist er bereits an internationalen Opernhäusern und in renommierten Konzerthallen aufgetreten, u.a. am Théâtre de Champs-Élysées, am Gran Teatre del Liceu, in der Carnegie Hall in New York, an der Opéra de Lausanne, der Opéra National du Rhin, der Los Angeles Opera, der Washington National Opera und an der Opera New England sowie am Spoleto Festival in Italien und den USA und am Lake George Opera Festival. Dabei arbeitete er mit Sängerinnen und Sängern wie José Carreras, Marija Jelic, Dolora Zajick, David Lomelí, Dame Kiri Te Kanawa, Youngok Shin, Mirella Freni, Rockwell Blake, Sondra Radvanovsky, Edita Gruberová, Stephen Costello und Barbara Frittoli zusammen und mit Dirigenten wie beispielsweise Leonard Slatkin, Robert Shaw, Sir Andrew Davis, Claudio Abbado, Richard Bonygne und Sir Colin Davis. Anthony Manoli ist Associate Producer für die Labels Telarc und Naxos.
Song recital Stephen Costello
02 Mar 2022