Opera goes Folk
Compositions by Joaquín Rodrigo, Maurice Ravel, Dmitri Schostakowitsch, Zoltán Kodály u.a.
Anonym
O leggiadri occhi belli
Giulio Caccini
Amarilli
Giovanni Battista Pergolesi
Se tu m´ami
Joaquín Rodrigo
Cuatro madrigales amatorios
Maurice Ravel
Chants Populaires: «Chanson écossaise», «Chanson espagnole», «Chanson italienne» und «Chanson hébraïque»
Trois Chansons: «Nicolette», «Trois beaux oiseaux du Paradis» und «Ronde»
Vocalise-étude en forme de habanera
Dmitri Schostakowitsch
Spanische Lieder op. 100: «Farewell, Granada», «Little Stars» und «First Meeting»
Zoltán Kodály
«A rossz feleség», «Magos kösziklának» und «Cigány nota»
May 2021
Opera goes Folk
Compositions by Joaquín Rodrigo, Maurice Ravel, Dmitri Schostakowitsch, Zoltán Kodály u.a.
Opera goes Folk
Compositions by Joaquín Rodrigo, Maurice Ravel, Dmitri Schostakowitsch, Zoltán Kodály u.a.
June 2021
Opera goes Folk
Compositions by Joaquín Rodrigo, Maurice Ravel, Dmitri Schostakowitsch, Zoltán Kodály u.a.
We have put together a comprehensive public health protection plan, which aligns with FOPH (BAG) regulations in place.
In order to help protect yourself and others, we kindly ask you to observe the protective measures during your visit to the Opernhaus. Thank you in advance for your support.
Opera goes Folk
Abstract
Opera goes Folk
Mezzo-soprano Deniz Uzun has been a member of the Opernhaus Zürich ensemble since 2016/17, appearing in such roles as Ino (in Handel's Semele), Hänsel (Humperdinck's Hänsel und Gretel), and Krista (Janacek's Die Sache Makropulos). Her song recital, which is presented with pianist Yulia Levin, lets folk music take center stage. The program includes classical repertoire literature heavily influenced by folk music (such as Shostakovich's Spanische Lieder), as well as folklorist selections (Ravel's Chants populaires), and madrigal-like songs. And the evening is glorious consolation for everyone suffering from wanderlust: Deniz Uzun takes us on a trip from Spain to Hungary, via Scotland and France.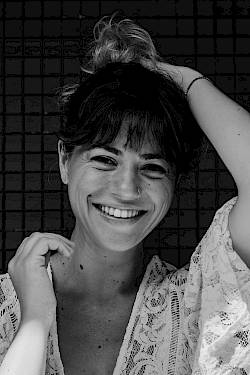 Deniz Uzun,
Deniz Uzun
Deniz Uzun stammt aus Mannheim und Izmir/Türkei. Sie studierte Gesang an der Staatlichen Hochschule für Musik und Darstellende Kunst in ihrer Heimatstadt sowie der Indiana University in Bloomington. Während ihres Studiums war sie als jüngste Teilnehmerin Preisträgerin des Bundeswettbewerbs Gesang Berlin 2012 sowie Finalistin der Metropolitan Opera Competition 2015. Sie war Stipendiatin der Liedakademie des Heidelberger Frühlings und des Richard Wagner Verbandes. Noch während des Studiums gastierte sie am Nationaltheater Mannheim sowie bei den Oster­­festspielen Baden-Baden. 2015/16 war sie Mitglied des Opernstudios der Bayerischen Staatsoper. Seit 2016/2017 ist sie Ensemblemitglied des Opernhauses Zürich. Hier war sie bisher als Jacob in der Kinderoper Gold!, als Sonetka (Lady Macbeth von Mzensk), Alisa (Lucia di Lam­­mermoor), Page (Salome), in den Titelpartien von J. Arneckes Ronja Räubertochter und Ravels L'Enfant et les sortilèges, als Lucilla in La scala di seta, Zelim in La verità in cimento, Ino in Semele (Dirigent: William Christie), Hänsel in Hänsel und Gretel, Rosette in Manon,  Krista in Die Sache Makropulos sowie mit russi­schen und georgischen Liedern im Ballett Anna Karenina zu hören. Gastauftritte führten sie u.a. nach Baden-Baden, an die Münchner Opern­festspiele, zur Stiftung Mozarteum in Salzburg sowie nach Tel-Aviv mit dem Ballett Zürich. 2018 war sie Preisträgerin am Hans-Gabor-Belvedere Wettbewerb in Jūrmala/Lettland und wurde zum Jūrmala Festival 2019 ein­geladen, wo sie ein Gala­konzert sowie Lola (Ca­valleria rusticana) sang. Gastengagements führten sie 2019/20 u.a. zum Dallas Symphony Orchestra unter Fabio Luisi und als dritte Magd (Elektra) zu den Salzburger Festspielen.
Viva la mamma
14, 16, 21, 23 Apr 2023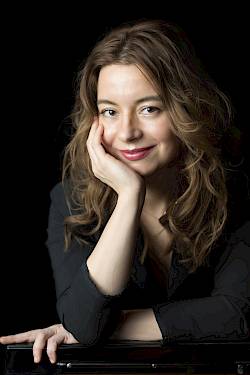 Yulia Levin,
Yulia Levin
Yulia Levin wurde in Moskau geboren. Nach dem Studium in ihrer Geburtsstadt, in Toronto und in New York war sie mehrere Jahre an der Los Angeles Opera tätig. Im Jahr 2010 wurde sie als Solorepetitorin am Opernhaus Zürich engagiert, wo sie ausserdem als Pianistin bei solistischen Orchesteraufgaben und als Language Coach für Russisch tätig ist. Seit 2017 ist sie ständige Mitarbeiterin der Salzburger Festspiele, zuletzt als Studienleiterin aus persönlicher Einladung von Mariss Jansons und Valery Gergiev, welchen sie bei Opernproduktionen assistierte. Als Language Coach für Russisch wurde sie zuletzt für die Produktion Eugen Onegin am Seiji Ozawa Music Festival in Matsumoto 2019 engagiert. Yulia Levin wird als Liedbegleiterin von vielen SängerInnen geschätzt sowie als Pianistin von Kammermusikensembles. Konzertauftritte führten sie u.a. nach Kanada, in die USA und in verschiedene Städte Europas.