Operetta gala
Arias and duets from operettas by Franz Lehár, Emmerich Kálmán, Robert Stolz, Johann Strauss and others
Supported by

June 2020
Operetta gala
Abgesagt, Premiere, Belcanto subscription
Operetta gala
Abgesagt, Wednesday subscription B, Good mood subscription
Operetta gala
Abgesagt, Friday subscription A
Operetta gala
Abstract
Operetta gala
Piotr Beczala's performance of the worldwide hit «Dein ist mein ganzes Herz» (My whole heart is yours) from Franz Lehár's operetta Das Land des Lächelns (The Land of Smiles) provoked storms of rapturous applause from Zurich audiences. There's no question about it: ever since his CD devoted to Richard Tauber, it has been clear that Piotr Beczala and operetta are an extremely pleasing combination. The internationally celebrated tenor moves with instinctive confidence in the repertoire of so-called «light entertainment» – which, however, is anything but easy to sing if it is really taken seriously. The pieces require perfect technique, style and treatment of the language. Besides his performances as Lohengrin, Beczala can now be heard in Zurich at an operetta gala. His prominent partner will be Camilla Nylund. The Finnish singer, who is a leading lyrical-dramatic soprano, was last heard at Zurich Opera House as Senta in Richard Wagner's Flying Dutchman. The two artists have already shared the stage on many occasions. General Music Director Fabio Luisi, for whom this evening is an affair of the heart, will be conducting the Philharmonia Zurich. The programme will feature both popular and lesser-known works from the operetta repertoire.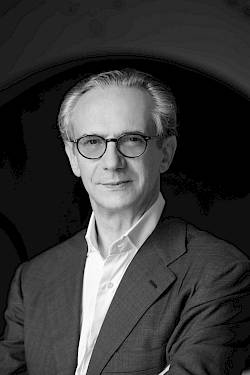 Fabio Luisi,
Fabio Luisi
Fabio Luisi hails from Genoa. He is the general music director of the Opernhaus Zürich, the principal conductor of the Danish National Symphony Orchestra, music director of the Maggio Musicale Fiorentino, and music director designate of the Dallas Symphony Orchestra, a post he will take up in 2020. From 2011-2017, Fabio Luisi was principal conductor of the Metropolitan Opera in New York, and from 2005-2013 principal conductor of the Wiener Symphoniker, as well as general music director of the Staatskapelle Dresden and the Sächsische Staatsoper (2007-2010), artistic director and principal conductor of the MDR Sinfonieorchester Leipzig (1999-2007), and music director of the Orchestre de la Suisse Romande (1997-2002). With the latter, he made numerous CD recordings (Poulenc, Respighi, Mahler, Liszt, a recording of the complete symphonic works of Arthur Honegger, and Verdi's Jérusalem und Alzira). He is music director of the Festival della Valle d'Itria in Martina Franca (Apulia) and has appeared as guest conductor with numerous renowned ensembles, including the Philadelphia Orchestra, The Cleveland Orchestra, the NHK Tokio, the Münchener Philharmoniker, the Filarmonica della Scala, the London Symphony Orchestra, the Concertgebouw Orkest Amsterdam, and the Saito Kinen Orchestra, as well as with various prominent opera orchestras. He appeared at the Salzburg Festival with performances of Richard Strauss' Die Liebe der Danae und Die Ägyptische Helena. His most important appearances at the Opernhaus Zürich include, among others, the new productions of three Bellini operas, as well as Rigoletto, Fidelio, Wozzeck and Verdi's Messa da Requiem. Important CD recordings include Verdi's Aroldo, Bellini's I puritani and I Capuleti e i Montecchi, and the complete symphonies of Robert Schumann, as well as the symphonies and the oratorio Das Buch mit sieben Siegeln by Franz Schmidt, the largely forgotten Austrian composer. In addition, he has recorded various symphonic poems by Richard Strauss, and a lauded reading of Bruckner's Symphony No. 3 with the Staatskapelle Dresden. His recordings of Siegfried and Götterdämmerung with the Metropolitan Opera Orchestra won Grammy awards. He received the Premio Franco Abbiati, the coveted Italian critics' prize, in 2013, and in 2014 won the Grifo d'Oro from the city of Genoa. He was awarded the Anton Bruckner Ring by the Wiener Symphoniker, and is a Cavalier of the Italian Republic. The «Philharmonia Records» recording label, founded by the Philharmonia Zürich in 2015, has issued CD recordings of works by Berlioz, Wagner, Verdi, Rachmaninoff, Bruckner, Rimsky-Korsakov, and Frank Martin under Fabio Luisi's musical director, as well as DVD records of Rigoletto (stage direction: Tatjana Gürbaca), Wozzeck (stage direction: Andreas Homoki), I Capuleti e i Montecchi (stage direction: Christof Loy), the Messa da Requiem (stage direction /choreography: Christian Spuck), and Das Land des Lächelns (stage direction: Andreas Homoki).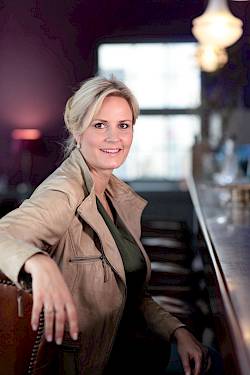 Camilla Nylund,
Camilla Nylund
Camilla Nylund, im finnischen Vaasa geboren, gehört zu den international gefragtesten lyrisch-dramatischen Sopranistinnen. Sie studierte am Salzburger Mozarteum, war 1995-1999 Ensemblemitglied der Staatsoper Hannover und gehörte 1999-2001 dem Ensemble der Sächsischen Staatsoper in Dresden an. 2008 wurde sie zur Sächsischen Kammersängerin ernannt, 2019 zur Wiener Kammersängerin. Gastengagements führten sie seither u.a. an die Mailänder Scala, die Met, die Staatsopern von Wien, Hamburg, München und Berlin, an das New National Theatre in Tokio, die Vlaamse und die Nederlandse Opera, die Deutsche Oper Berlin, das ROH, die Opéra Bastille nach Bayreuth und zu den Salzburger Festspielen. Zu ihren wichtigsten Partien gehören Wagners Elisabeth (Tannhäuser), Elsa (Lohengrin), Eva (Die Meistersinger von Nürnberg), Sieglinde (Die Walküre) und Senta (Der fliegende Holländer) sowie Strauss' Marschallin (Der Rosenkavalier), Arabella, Salome, Gräfin (Capriccio), Kaiserin (Frau ohne Schatten), Ariadne (Ariadne auf Naxos) und Chrysothemis (Elektra). An der Wiener Staatsoper sang sie Marietta/Marie (Die tote Stadt), in Bayreuth Elisabeth, Elsa, Sieglinde und Eva sowie Marie (Wozzeck) an der Deutschen Oper am Rhein. 2021 gab sie an der Berliner Staatsoper ihr Rollendebüt als Jenůfa. Als Konzertsängerin war sie u.a. im Konzerthaus und der Philharmonie Berlin zu hören, im Herkulessaal München, Concertgebouw Amsterdam, Wiener Musikverein und Konzerthaus, Elbphilharmonie Hamburg, an den BBC Proms und im KKL Luzern. Am Opernhaus Zürich gab sie 2022 ihre Rollendebüts als Isolde und Brünnhilde (Walküre), zuvor war sie hier bereits als Senta im Fliegenden Holländer zu hören
Die Walküre
18, 21, 29 Sep; 02, 05, 18 Oct 2022
Siegfried
05, 09, 14, 18, 22, 26 Mar 2023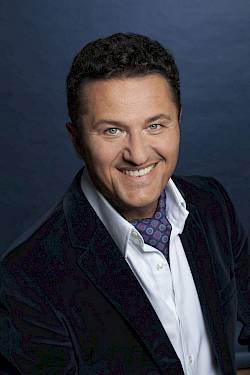 Piotr Beczała,
Piotr Beczała
Piotr Beczała zählt zu den gefragtesten Tenören unserer Zeit. Seit seinem Debüt an der Met als Duca (Rigoletto) 2006, sang er dort ausserdem Lenski (Jewgeni Onegin), den Prinzen (Rusalka), Edgardo, Rodolfo, Vaudémont (Iolanta), Riccardo, Gounods Roméo, Faust, Maurizio (Adriana Lecouvreur) und Werther sowie 2012 seinen ersten Des Grieux (Manon). Seine Interpretation des Duca brachte ihm 2014 den Echo Klassik als Sänger des Jahres ein. An der Scala in Mailand sang er Duca, Rodolfo und Alfredo (La traviata). Bei den Salzburger Festspielen, wo er 1997 als Tamino debütierte, feierte er als Roméo, Prinz, Rodolfo und als Faust sowie in konzertanten Aufführungen von Iolanta und Werther Erfolge. Auch als Konzert- und Liedsänger ist er weltweit gefragt. Piotr Beczała, der aus Polen stammt und seit 2012 Schweizer ist, studierte an der Musikakademie in Katowice. Er war langjähriges Ensemblemitglied am Opernhaus Zürich. Neben einer Reihe von DVDs u.a. aus dem Opernhaus Zürich umfasst seine Diskographie Soloalben wie Mein ganzes Herz, The French Collection, Salut, Verdi und Slavic. Unlängst wurde er bei den International Opera Awards 2018 zum Sänger des Jahres ausgezeichnet. Im Mai 2016 debütierte er mit Lohengrin an der Seite von Anna Netrebko an der Semperoper Dresden und sang die Rolle erneut 2017 in Zürich, im Sommer 2018 bei den Bayreuther Festspielen sowie im Januar 2020 an der Wiener Staatsoper. Im Sommer 2022 gab er sein Debüt als Radames in Aida bei den Salzburger Festspielen. In Zürich war er zuletzt als Prinz Sou-Chong in Das Land des Lächelns, als Werther, als Chevalier des Grieux in Manon, mit einem Liederabend und bei einer Operettengala zu erleben.
Turandot
18, 21, 24, 27, 30 Jun; 04, 08 Jul 2023