Rihm / Brahms
Wolfgang Rihm
Aria/Ariadne «Szenarie» for soprano and chamber orchestra after a text by Friedrich Nietzsche
Johannes Brahms
Symphony No. 3 in F Major, Op. 90
Introduction 45 min before the performance.

December 2022
Rihm / Brahms
2. Philharmonic Concert /Homage to Wolfgang Rihm, Concert subscription
Rihm / Brahms
Abstract
Rihm / Brahms
«Setting Nietzsche to music is like singing into a sound context, letting voice into already existing singing», says the composer Wolfgang Rihm, whose Aria/Ariadne will be conducted by Gianandrea Noseda in the 2nd Philharmonic Concert. For this «Scenarie» for soprano and chamber orchestra, composed in 2001, Rihm drew on the «Lament of Ariadne» from Friedrich Nietzsche's Dionysus Dithyrambs. Nietzsche's poetic work inspired him again and again - from individual songs to a Dionysus opera - and stimulated him in a special way to question the relationship between text and music. Mojca Erdmann, who also sang Ariadne in the Salzburg premiere of Rihm's Dionysus opera in 2010, takes on the soprano part in this concert.
Johannes Brahms' Third Symphony was written in Wiesbaden in the summer months of 1883 and premiered to great acclaim in Vienna the following December. Among the work's many admirers was the composer Antonín Dvořák, who wrote to his publisher: «It is pure love, and it makes your heart soar».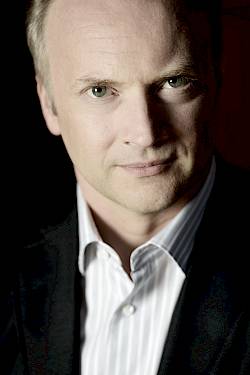 Gianandrea Noseda,
Gianandrea Noseda
Gianandrea Noseda has been General Music Director of the Opernhaus Zurich since the 2021/22 season. He is also Music Director of the National Symphony Orchestra (Washington, D. C.)  and Principal Guest Conductor of the London Symphony Orchestra. In 2019 he became the founding Music Director of the Tsinandali Festival and Pan-Caucasian Youth Orchestra in the village of Tsinandali, Georgia. Noseda's leadership as Music Director of the Teatro Regio Torino from 2007–2018 transformed the opera house resulting in internationally acclaimed productions, tours, and recordings. Noseda has conducted the most important international orchestras (Berlin Philharmonic, Chicago Symphony, Cleveland Orchestra, Concergetbouw Orchestra, Vienna Philharmonic), opera houses (La Scala, Metropolitan Opera and Royal Opera House, Covent Garden) and festivals (BBC Proms, Edinburgh, Salzburg and Verbier). He has had significant roles at the BBC Philharmonic (Chief Conductor), Israel Philharmonic Orchestra (Principal Guest Conductor), Mariinsky Theatre (Principal Guest Conductor), Pittsburgh Symphony Orchestra (Victor de Sabata Chair), Rotterdam Philharmonic (Principal Guest Conductor) and Stresa Festival (Artistic Director). Gianandrea Noseda's discography comprises more than 70 CDs; notable among them is the «Musica Italiana» Project, in which Noseda documents neglected Italian repertoire of the 20th century. Born in Milan, Noseda holds the honor of Commendatore al Merito della Repubblica Italiana. He was honored as Musical America's Conductor of the Year in 2015 and named Conductor of the Year by the International Opera Awards in 2016.
Carmen
07, 10, 12, 14, 19, 21, 24 Apr; 04, 11, 15 May; 12, 15 Jun 2024
Die Walküre
05, 20 May 2024
Dvořák Strauss
29 Oct 2023
Götterdämmerung
05, 09, 12, 18, 24 Nov; 03 Dec 2023; 09, 26 May 2024
Strauss
14 Apr 2024
Das Rheingold
20, 27 Apr; 03, 18 May 2024
Siegfried
07, 24 May 2024
Prokofiew Beethoven
14 Jul 2024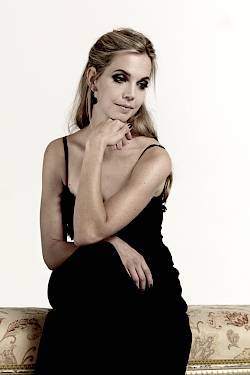 Mojca Erdmann,
Mojca Erdmann
Mojca Erdmann wurde in Hamburg geboren. Sie ist weltweit an bedeutenden Opernhäusern, Konzertbühnen und Festivals zu Gast und ist bekannt für ihr breit gefächertes Repertoire, das von Barock bis zu zeitgenössischer Musik reicht. So sang sie u.a. an der Bayerischen Staatsoper, am Gran Teatre del Liceu in Barcelona, am Theater an der Wien, an der Staatsoper Unter den Linden, bei den Salzburger Festspielen, und beim Festival d'Aix-en-Provence sowie in der Elbphilharmonie Hamburg, dem Concertgebouw Amsterdam, den Philharmonien in Köln und Berlin, der Tonhalle Zürich und bei der Schubertiade Schwarzenberg. 2011 debütierte sie an der Metropolitan Opera New York als Zerlina (Don Giovanni) und 2014 gab sie unter der Leitung von Daniel Barenboim zur Spielzeiteröffnung der Mailänder Scala ihr Hausdebüt als Marzelline in Beethovens Fidelio. Als gefragte Interpretin des zeitgenössischen Musiktheaters sang sie 2009 die Titelrolle in Wolfgang Rihms für sie geschriebenem Monodrama Proserpina bei den Schwetzinger Festspielen, 2018 Claudia in Toshios Hosokawa Stilles Meer an der Hamburger Staatsoper und 2019 eine Seele in Jörg Widmanns Babylon an der Staatsoper Unter den Linden. In der Spielzeit 2019/20 übernahm sie in Luca Francesconis Zwei-Personen-Stück Quartett, das unter der Leitung von Daniel Barenboim an der Staatsoper Unter den Linden uraufgeführt wurde, eine der beiden Hauptrollen sowie die Titelpartie von Bergs Lulu an der Staatsoper Hamburg. Dorthin kehrte sie 2022 als Blanche de La Force in Dialogues de Carmélites zurück.
Amerika
03, 06, 09, 15, 24 Mar; 06, 13 Apr 2024