Strauss
Richard Strauss
Macbeth op. 23
Moonlight Scene & Final Scene from the Opera «Capriccio»
Ständchen op. 17/2
Wiegenlied op. 41/1
Morgen! op. 27/4
Four interludes from the opera «Intermezzo»
Strauss
Abstract
Strauss
«The music combined with the words certainly has a bombastic effect,» says soprano Diana Damrau in a conversation about Richard Strauss' opera Capriccio. The question of whether the music or the text is more decisive for the success of an opera is at the centre of Strauss' last opera. In the final monologue of Countess Madeleine, which Diana Damrau sings in this Philharmonic concert, the answer remains open... In addition to selected songs by Richard Strauss, the programme also includes Macbeth, his very first tone poem, and four interludes from the opera Intermezzo. General Music Director Gianandrea Noseda conducts the Philharmonia Zürich.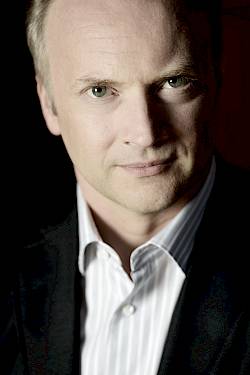 Gianandrea Noseda, Music Direction
Gianandrea Noseda
Gianandrea Noseda has been General Music Director of the Opernhaus Zurich since the 2021/22 season. He is also Music Director of the National Symphony Orchestra (Washington, D. C.)  and Principal Guest Conductor of the London Symphony Orchestra. In 2019 he became the founding Music Director of the Tsinandali Festival and Pan-Caucasian Youth Orchestra in the village of Tsinandali, Georgia. Noseda's leadership as Music Director of the Teatro Regio Torino from 2007–2018 transformed the opera house resulting in internationally acclaimed productions, tours, and recordings. Noseda has conducted the most important international orchestras (Berlin Philharmonic, Chicago Symphony, Cleveland Orchestra, Concergetbouw Orchestra, Vienna Philharmonic), opera houses (La Scala, Metropolitan Opera and Royal Opera House, Covent Garden) and festivals (BBC Proms, Edinburgh, Salzburg and Verbier). He has had significant roles at the BBC Philharmonic (Chief Conductor), Israel Philharmonic Orchestra (Principal Guest Conductor), Mariinsky Theatre (Principal Guest Conductor), Pittsburgh Symphony Orchestra (Victor de Sabata Chair), Rotterdam Philharmonic (Principal Guest Conductor) and Stresa Festival (Artistic Director). Gianandrea Noseda's discography comprises more than 70 CDs; notable among them is the «Musica Italiana» Project, in which Noseda documents neglected Italian repertoire of the 20th century. Born in Milan, Noseda holds the honor of Commendatore al Merito della Repubblica Italiana. He was honored as Musical America's Conductor of the Year in 2015 and named Conductor of the Year by the International Opera Awards in 2016.
Carmen
07, 10, 12, 14, 19, 21, 24 Apr; 04, 11, 15 May; 12, 15 Jun 2024
Die Walküre
05, 20 May 2024
Dvořák Strauss
29 Oct 2023
Götterdämmerung
05, 09, 12, 18, 24 Nov; 03 Dec 2023; 09, 26 May 2024
Strauss
14 Apr 2024
Das Rheingold
20, 27 Apr; 03, 18 May 2024
Siegfried
07, 24 May 2024
Prokofiew Beethoven
14 Jul 2024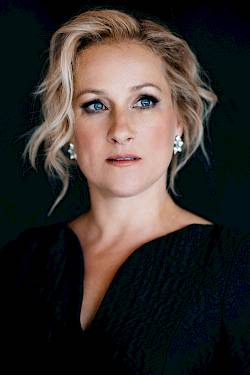 Diana Damrau, Sopran
Diana Damrau
Diana Damrau ist ständiger Gast auf den Büh­nen der international führenden Opern- und Konzerthäuser. Ihr umfangreiches Repertoire liegt im lyrischen und Koloraturfach und beinhaltet u. a. die Titelrollen in Donizettis Lucia di Lam­mer­moor, Massenets Manon sowie die Königin der Nacht in Mozarts Zauberflöte. Regelmässig ist sie an den bedeutendsten Häusern wie etwa der Bayerischen Staatsoper, der Metropolitan Opera in New York und der Mailänder Scala zu erleben. Speziell für sie komponiert wurden die Iain Bells Oper A Harlot's Progress (Theater an der Wien, 2013) und Lorin Maazels 1984 (Royal Opera House, 2005). Als Exklusivkünstlerin von Warner Classics/Erato hat sie zahlreiche preisge­krön­te CD- und DVD-Aufnahmen veröffentlicht. Diana Damrau ist eine der wichtigsten Liedinterpretinnen unserer Zeit. Sie tritt regelmässig in renommierten Konzertsälen wie der Londoner Wigmore Hall, der Carnegie Hall in New York und der Berliner Philharmonie auf. Enge künstlerische Partnerschaften verbinden sie mit dem Pianisten Helmut Deutsch und dem Harfenisten Xavier de Maistre. 2022 wird sie in den wichtigsten Konzertsälen Europas zusammen mit Jonas Kaufmann und Helmut Deutsch ein Programm mit Liebesliedern von Brahms und Schumann präsentieren. Auf der Opernbühne singt sie in dieser Saison noch Anna Bolena an der Wiener Staatsoper und gibt ihr Rollendebüt als Gräfin in Strauss' Capriccio an der Bayerischen Staatsoper. Diana Damrau ist Kammersängerin der Bayerischen Staatsoper, Trägerin des Bayerischen Maximilians­ordens für Wissenschaft und Kunst sowie des Bundesverdienstkreuzes der Bundesrepublik Deutschland.