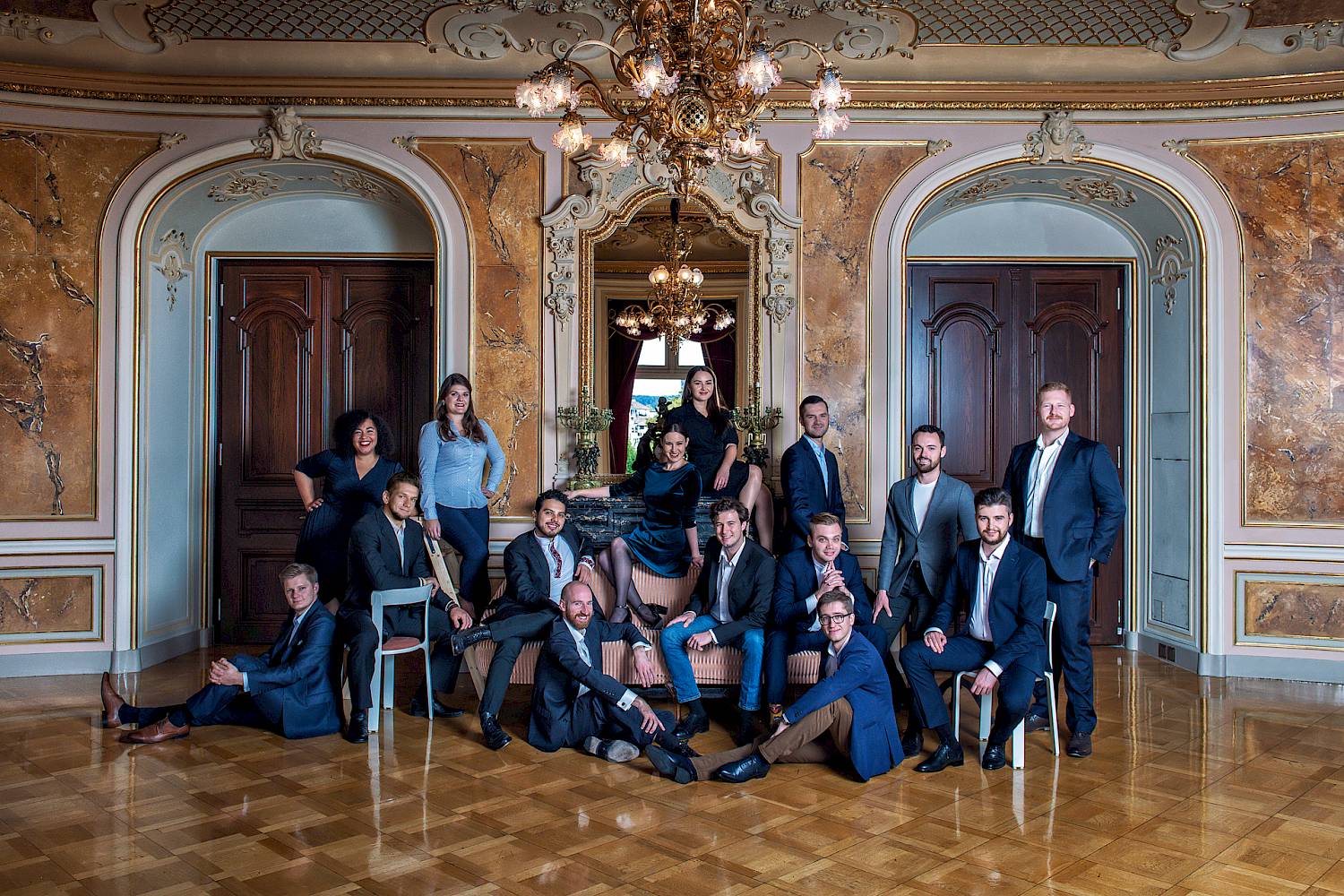 International Opera Studio
The International Opera Studio IOS was established in 1961 under the patronage of the Friends of Zurich Opera, and has since then become one of the most important educational institutions for budding young opera singers. Every year, young singers from all over the world are given the opportunity to earn their artistic spurs under competent instruction. The IOS thus represents an important transitional phase between completing their training as singers and entering the professional world. Besides receiving vocal training, stagecraft and master classes from prominent singers, important directors and conductors, students have the opportunity to take on smaller and larger roles on the Opera House's main stage. This season, the IOS's own production will be of Haydn's opera Il mondo della luna at the Theater Winterthur. The singers will introduce themselves at a gala concert on Monday 6 July 2020.
Directorship Andreas Homoki, Michael Fichtenholz
Management Brenda Hurley
Deputy Manager Thomas Barthel
Lecturers and Teachers David Blackburn, Renata Blum, Enrico Maria Cacciari, Andrea Del Bianco, Brigitte Fassbaender, Hedwig Fassbender, Andreas Homoki, Rosemary Joshua, Adrian Kelly, Yulia Levin, Fabio Luisi, Pia Lux, Carrie-Ann Matheson, Jetske Mijnssen, Ann Murray, Eytan Pessen, Kelly Thomas, Edith Wiens
Assistant of the Management Renata Blum
Supported by patrons and the Friends of Zurich Opera.
Members of the season 2019/20
Concerts International Opera Studio 2019/20
Besides concerts at the Opera House Zurich there are other concerts of the International Opera Studio:
17 Nov 2019, 17.00 Concert at the Gasthaus zum Gupf (SG)
08 Dec 2019, 15.00 Concert at the Paraplegic Centre Nottwil (LU)
15 Dec 2019, 16.00 Concert in Stein (AG)
30 Apr 2020, 19.30 Premiere «Il mondo della luna» at the Theater Winterthur
Further performances: 02/06/08/10 May 2020
06 Jul 2020, 19.00 Gala Concert ot the International Opera Studio
...as well as our concert series at the restaurant Belcanto Mescolare - Dinner with music.
Contact
Opernhaus Zurich AG
International Opera Studio
Renata Blum
Falkenstrasse 1
CH-8OO8 Zurich
T: +41 44 268 66 01
ios[at]opernhaus.ch