Berg Brahms
Alban Berg
Violin Concerto «To the memory of an angel»
Johannes Brahms
Symphony No. 2 in D Major, Op 73
In the 6th Philharmonic Concert of this season, the German pianist Lars Vogt should have played the Piano Concerto by Robert Schumann. In September 2022, the pianist died at the age of only 51. Lars Vogt was not only an exceptional pianist, but also a charismatic person. Violinist Christian Tetzlaff, who was one of Lars Vogt's best friends, will perform in his place at the Philharmonic Concert. He will play the violin concerto «Dem Andenken eines Engels» by Alban Berg.
Duration approx. 1 H. 45 Min. incl. intermission after 1st part after approx. 40 Min. Introduction 45 min before the performance.

July 2023
Berg Brahms
6. Philharmonic Concert, Concert subscription, Opera House Day
Berg Brahms
Abstract
Berg Brahms
Alban Berg's Violin Concerto is one of the most popular works of the so-called Second Viennese School. Despite its twelve-tone structure, it is strongly rooted in a Romantic tradition and often recalls the musical language of Gustav Mahler with its references to Bach and a Carinthian folk song. The concerto was composed in 1935 as a requiem for Manon Gropius, the daughter of Alma Mahler and Walter Gropius, who died of polio at the age of only 18. Berg dedicated the composition to «the memory of an angel».
Johannes Brahms announced his 2nd Symphony as «so melancholy» that the score had to appear «with a mourning edge», although it is in D major and was written in the summer of 1877; many consider it the most idyllic and cheerful of his symphonies. Nevertheless, the «lovely monster», as Brahms also called his Symphony No. 2, is melancholy: for example, in the brooding second movement, which contains astonishing foreshadowing of the crisis of tonality and can be considered to have paved the way for the music of Mahler and Berg.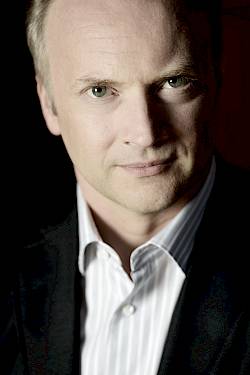 Gianandrea Noseda,
Gianandrea Noseda
Gianandrea Noseda has been General Music Director of the Opernhaus Zurich since the 2021/22 season. He is also Music Director of the National Symphony Orchestra (Washington, D. C.)  and Principal Guest Conductor of the London Symphony Orchestra. In 2019 he became the founding Music Director of the Tsinandali Festival and Pan-Caucasian Youth Orchestra in the village of Tsinandali, Georgia. Noseda's leadership as Music Director of the Teatro Regio Torino from 2007–2018 transformed the opera house resulting in internationally acclaimed productions, tours, and recordings. Noseda has conducted the most important international orchestras (Berlin Philharmonic, Chicago Symphony, Cleveland Orchestra, Concergetbouw Orchestra, Vienna Philharmonic), opera houses (La Scala, Metropolitan Opera and Royal Opera House, Covent Garden) and festivals (BBC Proms, Edinburgh, Salzburg and Verbier). He has had significant roles at the BBC Philharmonic (Chief Conductor), Israel Philharmonic Orchestra (Principal Guest Conductor), Mariinsky Theatre (Principal Guest Conductor), Pittsburgh Symphony Orchestra (Victor de Sabata Chair), Rotterdam Philharmonic (Principal Guest Conductor) and Stresa Festival (Artistic Director). Gianandrea Noseda's discography comprises more than 70 CDs; notable among them is the «Musica Italiana» Project, in which Noseda documents neglected Italian repertoire of the 20th century. Born in Milan, Noseda holds the honor of Commendatore al Merito della Repubblica Italiana. He was honored as Musical America's Conductor of the Year in 2015 and named Conductor of the Year by the International Opera Awards in 2016.
Carmen
07, 10, 12, 14, 19, 21, 24 Apr; 04, 11, 15 May; 12, 15 Jun 2024
Die Walküre
05, 20 May 2024
Dvořák Strauss
29 Oct 2023
Götterdämmerung
05, 09, 12, 18, 24 Nov; 03 Dec 2023; 09, 26 May 2024
Strauss
14 Apr 2024
Das Rheingold
20, 27 Apr; 03, 18 May 2024
Siegfried
07, 24 May 2024
Prokofiew Beethoven
14 Jul 2024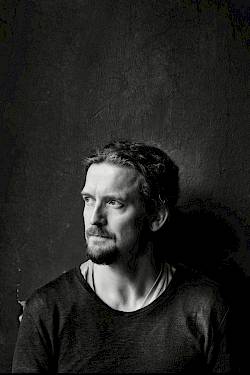 Christian Tetzlaff,
Christian Tetzlaff
Christian Tetzlaff wurde in Hamburg geboren und absolvierte sein Violinstudium an der Lübecker Musikhochschule und in Cincinnati bei Walter Levin, dem Ersten Geiger des LaSalle Quartetts. 1988 gab er sein offizielles Konzertdebüt bei den Berliner Festwochen mit Schönbergs Violinkonzert und arbeitet seither mit führenden Orchestern und Dirigent:innen zusammen, etwa mit den Berliner und den Wiener Philharmonikern, dem Royal Concertgebouw-Orchester, den renommierten Londoner Orchestern und den New Yorker Philharmonikern. Er war Artist in Residence in der New Yorker Carnegie Hall, bei den Berliner Philharmonikern, dem Tonhalle-Orchester Zürich und dem hr-Sinfonieorchester. 2021/22 hatte er diese Position bei der Londoner Wigmore Hall inne und 2022/23 beim London Symphony Orchestra. Christian Tetzlaff interpretiert ein Repertoire, das vom Barock bis hin zur Gegenwart reicht; so brachte er beispielsweise die Violinkonzerte von Harrison Birtwistle und Jörg Widmann zur Uraufführung. Ausserdem nimmt die Kammermusik eine zentrale Rolle in seiner Konzerttätigkeit ein, etwa mit dem 1994 gegründeten Tetzlaff Quartett sowie mit der Trioformation, welche er mit Lars Vogt und seiner Schwester, der Cellistin Tanja Tetzlaff, hatte. Tetzlaffs CD-Einspielungen wurden mit Preisen wie dem Diapason d'or, dem Edison Award und dem Echo Klassik ausgezeichnet. Seine jüngsten Aufnahmen sind den Violinkonzerten von Beethoven und Sibelius sowie Brahms und Berg gewidmet, die er 2019 und 2022 mit dem DSO Berlin und Robin Ticciati herausbrachte. Christian Tetzlaff, der regelmässig an der Kronberg Academy unterrichtet, spielt eine Geige des deutschen Instrumentenbauers Peter Greiner, die einer Guarneri del Gesù nachgebaut ist.