Brahms Dvořák
Johannes Brahms
Klavierkonzert Nr. 1 op. 15 d-Moll
Antonin Dvořák
Sinfonie Nr. 8 G-Dur op. 88
Introduction 45 min before the performance.

Currently, tickets for performances up until the end of December can be purchased. Further information on the sale of individual tickets can be found here. Information about subscription series in the 21/22 season can be found here.

In order to help protect yourself and others, we kindly ask you to observe the protective measures during your visit to the Opernhaus. Thank you in advance for your support.
Brahms Dvořák
Abstract
Brahms Dvořák
Gianandrea Noseda is the new Music Director at Opernhaus. One week after his premiere with Verdi's Il trovatore, he will also conduct the Philharmonia Zurich in concert. But it is not only the conducting that one can look forward to: As soloist, the world-renowned and exceptional pianist Daniil Trifonov presents himself with the 1. Piano Concerto by Johannes Brahms. With this work, the young composer clearly distanced himself from the virtuoso concertos of the early 19th century: with its symphonic expanse and eruptive tonal expressiveness, it blew up all dimensions of the genre at the time. From the Slavic repertoire, which he likes to conduct frequently, Gianandrea Noseda also performs Antonín Dvořák's Eighth Symphony, which has a cheerful, relaxed mood and is saturated with the most beautiful Bohemian folklore.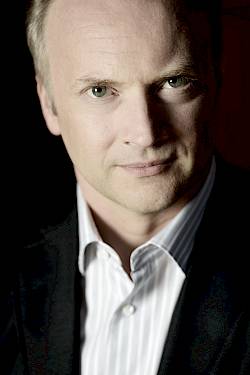 Gianandrea Noseda, Musical director
Gianandrea Noseda
Gianandrea Noseda is General Music Director of the Zurich Opera House as of the 2021/22 season. In addition, he is currently Music Director of the National Symphony Orchestra (Washington, D.C.) and Principal Guest Conductor of the London Symphony Orchestra and since 2019 music director of the newly-created Tsinandali Festival and Pan-Caucasian Youth Orchestra in the village of Tsinandali, Georgia. From 2007 to 2018, he was Music Director of the Teatro Regio Torino, where his productions, concert tours and recordings gained international acclaim. Previously, he was Principal Guest Conductor of the Pittsburgh Symphony Orchestra, holding the Victor de Sabata Chair, which was created for him, and Principal Guest Conductor of the Rotterdam Philharmonic Orchestra and the Orchestra Sinfonica Nazionale della RAI. As a guest conductor, he has worked with the Berlin Philharmonic, the Vienna Philharmonic, the Chicago Symphony Orchestra, the Cleveland Orchestra, the London Symphony Orchestra, the Orchestre de Paris and the Orchestre National de France, among others, and has followed invitations to renowned opera houses such as La Scala in Milan, the Royal Opera House and the Metropolitan Opera. Gianandrea Noseda's discography includes more than 60 CDs; a special position holds the project "Musica Italiana", in which he documents the Italian repertoire of the 20th century. Born in Milan, Noseda is Cavaliere Ufficiale al Merito della Repubblica Italiana. In 2015, he was honored as Musical America's Conductor of the Year and was named Conductor of the Year at the 2016 International Opera Awards.
Das Rheingold
30 Apr; 03, 07, 10, 14, 18, 22, 25, 28 May 2022
Il trovatore
24, 28 Oct; 02, 06, 09, 12, 17, 20, 26 Nov 2021
Brahms Dvořák
30 Oct 2021
Prokofjew Dvořák
27 Mar 2022
Tschaikowski Bruckner
15 May 2022
Tristan und Isolde
26, 29 Jun; 02, 06, 09 Jul 2022
Falstaff
03, 05, 08, 10 Jul 2022
Neujahrskonzert
01, 02 Jan 2022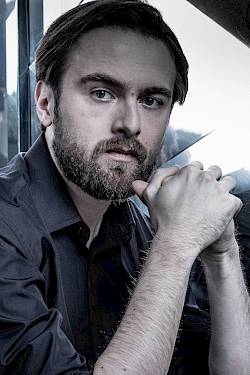 Daniil Trifonov, Piano
Daniil Trifonov
Daniil Trifonov hat eine beispiellose Karriere als Solist, Kammermusikpartner und Komponist gemacht. 1991 in Nischni Nowgorod geboren, erspielte er sich nach seinem Studium am Moskauer Gnessin-Institut und am Cleveland Institute of Music 1. Preise beim Arthur-Rubinstein-Wettbewerb in Tel Aviv und dem Tschaikowski-Wettbewerb in Moskau sowie den 3. Preis beim Chopin-Wettbewerb in Warschau. Daniil Trifonov war Artist in Residence des Wiener Musikvereins und der Carnegie Hall sowie des London Symphony Orchestra und der Berliner Philharmoniker. Zu den jüngsten Höhepunkten seiner Konzerttätigkeit zählen Tourneen mit dem London Symphony Orchestra unter Simon Rattle sowie Auftritte mit dem Concertgebouworkest, dem Symphonieorchester des Bayerischen Rundfunks, dem Boston Symphony Orchestra und dem Cleveland Orchestra. Daniil Trifonov tritt in Solo-Rezitalen regelmässig in renommierten Konzertsälen auf, darunter das Concertgebouw in Amsterdam, die Philharmonie in Berlin, der Wiener Musikverein, die Tonhalle Zürich, das Théâtre des Champs-Élysées in Paris, das Barbican Centre und die Royal Festival Hall in London. Zu seinen Kammermusikpartnerinnen und -partnern zählen u. a. Sergei Babayan, Gautier und Renaud Capuçon sowie Vilde Frang, Clemens Hagen, Joshua Bell und Matthias Goerne. Für das Album Transcendental mit Werken von Liszt erhielt er 2018 seinen ersten Grammy Award. 2020 erschien das Doppel-Album Silver Age mit Werken von Skrjabin, Prokofjew und Strawinsky, eingespielt mit dem Mariinski-Orchester unter der Leitung von Valery Gergiev. Alben mit Werken von Rachmaninow hat er mit dem Philadelphia Orchestra unter Yannick Nézet-Séguin realisiert.