Cancelled:
Song recital
Lise Davidsen
Johannes Brahms
Auf dem Kirchhofe op 105/4
Da Unten im Tale WoO33/6
Mädchenlied op 107/5
Liebestreu op 3/1
Von ewiger Liebe op 43/1
Robert Schumann
Gedichte der Königin Maria Stuart op 135
Jean Sibelius
Luonnotar op 70
Pause
Jean Sibelius
Five Songs op 37
Edvard Grieg
Dereinst Gedanke Mein op 48/2
Zür Rosenzeit op 48/5
Ein Traum op 48/6
Richard Strauss
Zueignung op 10/1
Allerseelen op 10/8
Die Georgine op 10/4
Wiegenlied op 41/1
Malven TrV 297
Befreit op 39/4
Cäcilie op 27/2
Dear audience, the recital of Lise Davidsen with James Baillieu on December 13 is postponed to a later season at the request of the artists in the current uncertain situation. Tickets already purchased will be refunded. We regret the situation and thank you for your understanding.
Supported by

December 2021
Song recital Lise Davidsen
Song subscription
From Friday, 1 April, the mandatory wearing of masks will no longer be required for the public at all performances and events at the Opernhaus Zürich. You can find more information here.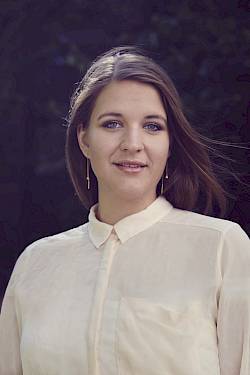 Lise Davidsen, Sopran
Lise Davidsen
Die junge Norwegerin Lise Davidsen findet seit ihrem Doppelgewinn des Operalia-Gesangswettbewerbs in London und des norwegischen Königin-Sonja-Musikwettbewerbs 2015 internationale Beachtung. Ab 2010 studierte sie Gesang an der Grieg Academy of Music in Bergen und an der Opera Academy in Kopenhagen. Dort war sie seit 2012/13 am Königlichen Opernhaus u.a. als Dackel / Eule (Das schlaue Füchslein), Emilia (Otello) und Rosalinde (Die Fledermaus) zu erleben. Die dramatische Sopranistin begann die Spielzeit 2015/16 mit einem konzertanten Engagement als Freia (Das Rheingold) mit dem Odense Symphony Orchestra unter Alexander Vedernikov und ihrem Debüt als Ortlinde (Die Walküre) an der Bayerischen Staatsoper in München. Konzerte führten Lise Davidsen u.a. für Verdis Requiem an die Berliner Philharmonie, mit dem Norwegischen Radio Orchester an die Kirsten Flagstad Hall sowie für Vier letzte Lieder an die Filarmonia George Enescu in Bukarest. Im Mai 2016 gab sie an der Seite von Helmut Deutsch einen Liederabend in Bergen und anschliessend ihr Hausdebüt an der Oper Frankfurt als Freia und Dritte Norn. Beim Glyndebourne Festival, in Aix-en-Provence und an der Wiener Staatsoper sang sie jüngst die Titelpartie in Ariadne auf Naxos. Am Royal Opera House in London war sie 2018 als Freia, Ortlinde, 3. Norn und als Solistin in Verdis Requiem zu hören und in Zürich war sie zuletzt als Agathe in Der Freischütz zu erleben.
Song recital Lise Davidsen
13 Dec 2021