Neujahrskonzert
Johann Strauss (1825-1899)
Ouvertüre zur Operette «Die Fledermaus»
Pjotr Tschaikowski (1840-1893)
Nussknacker-Suite
Johannes Brahms (1833-1897)
Ungarische Tänze (Auswahl)
Antonín Dvořák (1841-1904)
Slawische Tänze (Auswahl)
Franz Lehár (1870-1948)
Lied des Sou-Chong, «Dein ist mein ganzes Herz» aus «Das Land des Lächelns»
Lied des Paganini, «Gern hab' ich die Frau'n geküsst» aus «Paganini»
Lied des Octavio, «Freunde, das Leben ist lebenswert» aus «Giuditta»
Georges Bizet (1838-1875)
Vorspiel und Arie des Don José, «La fleur que tu m'avais jetée» aus «Carmen»
Jules Massenet (1842-1912)
Arie des Werther «Pourquoi me réveiller» aus «Werther»
Giacomo Puccini (1858-1924)
Intermezzo aus der Oper «Manon Lescaut»
Arie des Rodolfo, «Che gelida manina» aus «La bohème»
From Friday, 1 April, the mandatory wearing of masks will no longer be required for the public at all performances and events at the Opernhaus Zürich. You can find more information here.
Neujahrskonzert
Abstract
Neujahrskonzert
Where do you celebrate the beginning of the new year? Our General Music Director Gianandrea Noseda is ringing in his first New Year in Zurich on the stage of the Opernhaus and cordially invites you to join him! Together with star tenor Juan Diego Flórez and the Philharmonia Zurich, he will ensure a glorious musical start to 2022 and a champagne mood on January 1 and 2. The world-renowned Peruvian tenor Juan Diego Flórez, who was last seen here as Rodolfo (La bohème) and Werther, will sing not only famous opera arias in this concert, but also snappy operetta classics by Franz Lehár. The orchestra sets dance and festive accents with works by Brahms, Dvořák, Tchaikovsky and Johann Strauss.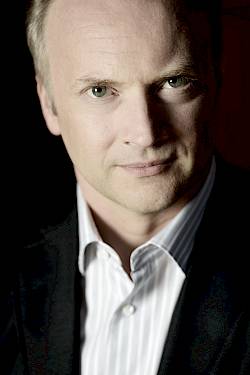 Gianandrea Noseda, Musical director
Gianandrea Noseda
Gianandrea Noseda has been General Music Director of the Opernhaus Zurich since the 2021/22 season. He is also Music Director of the National Symphony Orchestra (Washington, D. C.)  and Principal Guest Conductor of the London Symphony Orchestra. In 2019 he became the founding Music Director of the Tsinandali Festival and Pan-Caucasian Youth Orchestra in the village of Tsinandali, Georgia. Noseda's leadership as Music Director of the Teatro Regio Torino from 2007–2018 transformed the opera house resulting in internationally acclaimed productions, tours, and recordings. Noseda has conducted the most important international orchestras (Berlin Philharmonic, Chicago Symphony, Cleveland Orchestra, Concergetbouw Orchestra, Vienna Philharmonic), opera houses (La Scala, Metropolitan Opera and Royal Opera House, Covent Garden) and festivals (BBC Proms, Edinburgh, Salzburg and Verbier). He has had significant roles at the BBC Philharmonic (Chief Conductor), Israel Philharmonic Orchestra (Principal Guest Conductor), Mariinsky Theatre (Principal Guest Conductor), Pittsburgh Symphony Orchestra (Victor de Sabata Chair), Rotterdam Philharmonic (Principal Guest Conductor) and Stresa Festival (Artistic Director). Gianandrea Noseda's discography comprises more than 70 CDs; notable among them is the «Musica Italiana» Project, in which Noseda documents neglected Italian repertoire of the 20th century. Born in Milan, Noseda holds the honor of Commendatore al Merito della Repubblica Italiana. He was honored as Musical America's Conductor of the Year in 2015 and named Conductor of the Year by the International Opera Awards in 2016.
Das Rheingold
30 Apr; 03, 07, 10, 14, 18, 22, 25, 28 May 2022
Il trovatore
24, 28 Oct; 02, 06, 09, 12, 17, 20, 26 Nov 2021
Brahms Dvořák
30 Oct 2021
Prokofjew Dvořák
27 Mar 2022
Tschaikowski Bruckner
15 May 2022
Tristan und Isolde
26, 29 Jun; 02, 06, 09 Jul 2022
Falstaff
03, 05, 08, 10 Jul 2022
Neujahrskonzert
01, 02 Jan 2022
Die Walküre
18, 21, 29 Sep; 02, 05, 08, 18 Oct 2022
Tosca
15, 17, 20, 29 Dec 2022; 01, 04 Jan 2023
Rihm / Brahms
18 Dec 2022
Jewgeni Onegin
10, 16, 19, 24 Feb; 01 Mar 2023
On the occasion of Rachmaninoff's 150th birthday
12 Feb 2023
Siegfried
05, 09, 14, 18, 22, 26 Mar 2023
Schumann Brahms
02 Jul 2023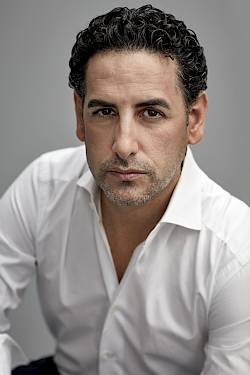 Juan Diego Flórez, Tenor
Juan Diego Flórez
Juan Diego Flórez gehört zu den führenden Tenören weltweit. 1973 in Lima geboren, widmete er sich schon früh dem Singen sowie der peruanischen Volks- und Popmusik. Im Alter von 17 Jahren begann er sein Studium im peruanischen National Conservatory und gewann drei Jähre später ein Stipendium für ein Gesangsstudium am Curtis Institut of Music in Philadelphia. 1996 debütierte er beim Rossini Opera Festival in Pesaro, als er in letzter Minute als Corradino in Matilde di Shabran einsprang. Dieses Debüt markierte den Beginn einer eindrucksvollen Gesangskarriere. Drei Monate später gab er sein Debüt – im Alter von nur 23 Jahren – an der Mailänder Scala in der Eröffnungsvorstellung der Saison 1996/1997 unter der Leitung von Riccardo Muti. Seither ist Juan Diego Flórez regelmässiger Gast an allen grossen internationalen Opernhäusern und arbeitet mit den weltweit führenden Dirigenten. 2007 schrieb Juan Diego Flórez Geschichte an der Mailänder Scala, als er eine jahrzehntelange Tradition brach und mit der Arie «Ah, mes amis» aus Donizettis La fille du régiment, die für ihre neun hohen Cs berühmt ist, erstmals seit 1933 eine Zugabe sang. Für eine ähnliche Sensation sorgte er 2008 an der New Yorker Metropolitan Opera. Juan Diego Flórez hat zahlreiche Solo-Alben und Operngesamtaufnahmen auf CD und DVD aufgenommen. Die BBC bezeichnete ihn als einen der besten Tenöre aller Zeiten. Er erhielt etliche Auszeichnungen und Preise, darunter mit dem «Gran Cruz de la Orden del Sol» die grösste Ehrung des Staates Peru. 2012 wurde er zum österreichischen Kammersänger ernannt, 2018 gewann er den «Opus Klassik» als Sänger des Jahres. 2011 gründete Juan Diego Flórez in seiner peruanischen Heimat das Projekt «Sinfonía por el Perú», ein umfassendes Sozialprojekt nach dem Vorbild von Venezuelas El Sistema, mit dem Ziel, die persönliche und künstlerische Entwicklung benachteiligten Kindern und Jugendlichen zu fördern. In Anerkennung seines Engagements wurde er 2012 zum UNESCO Goodwill Ambassador ernannt und erhielt zudem 2014 beim World Economic Forum den Crystal Award.
Neujahrskonzert
01, 02 Jan 2022
Song recital Juan Diego Floréz
05 Dec 2022