Tschaikowski Bruckner
Pjotr Tschaikowski
Violinkonzert D-Dur op. 35
Anton Bruckner
Sinfonie Nr. 6 A-Dur
Introduction 45 min before the performance.

Currently, tickets for performances up until the end of February can be purchased. Further information on the sale of individual tickets can be found here. Information about subscription series in the 21/22 season can be found here.

In order to help protect yourself and others, we kindly ask you to observe the protective measures during your visit to the Opernhaus. Thank you in advance for your support.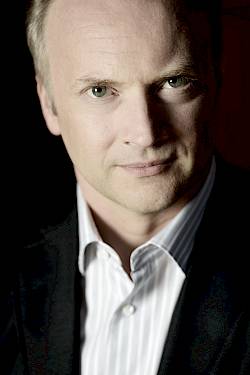 Gianandrea Noseda, Musical director
Gianandrea Noseda
Gianandrea Noseda is General Music Director of the Zurich Opera House as of the 2021/22 season. In addition, he is currently Music Director of the National Symphony Orchestra (Washington, D.C.) and Principal Guest Conductor of the London Symphony Orchestra and since 2019 music director of the newly-created Tsinandali Festival and Pan-Caucasian Youth Orchestra in the village of Tsinandali, Georgia. From 2007 to 2018, he was Music Director of the Teatro Regio Torino, where his productions, concert tours and recordings gained international acclaim. Previously, he was Principal Guest Conductor of the Pittsburgh Symphony Orchestra, holding the Victor de Sabata Chair, which was created for him, and Principal Guest Conductor of the Rotterdam Philharmonic Orchestra and the Orchestra Sinfonica Nazionale della RAI. As a guest conductor, he has worked with the Berlin Philharmonic, the Vienna Philharmonic, the Chicago Symphony Orchestra, the Cleveland Orchestra, the London Symphony Orchestra, the Orchestre de Paris and the Orchestre National de France, among others, and has followed invitations to renowned opera houses such as La Scala in Milan, the Royal Opera House and the Metropolitan Opera. Gianandrea Noseda's discography includes more than 60 CDs; a special position holds the project "Musica Italiana", in which he documents the Italian repertoire of the 20th century. Born in Milan, Noseda is Cavaliere Ufficiale al Merito della Repubblica Italiana. In 2015, he was honored as Musical America's Conductor of the Year and was named Conductor of the Year at the 2016 International Opera Awards.
Das Rheingold
30 Apr; 03, 07, 10, 14, 18, 22, 25, 28 May 2022
Il trovatore
24, 28 Oct; 02, 06, 09, 12, 17, 20, 26 Nov 2021
Brahms Dvořák
30 Oct 2021
Prokofjew Dvořák
27 Mar 2022
Tschaikowski Bruckner
15 May 2022
Tristan und Isolde
26, 29 Jun; 02, 06, 09 Jul 2022
Falstaff
03, 05, 08, 10 Jul 2022
Neujahrskonzert
01, 02 Jan 2022