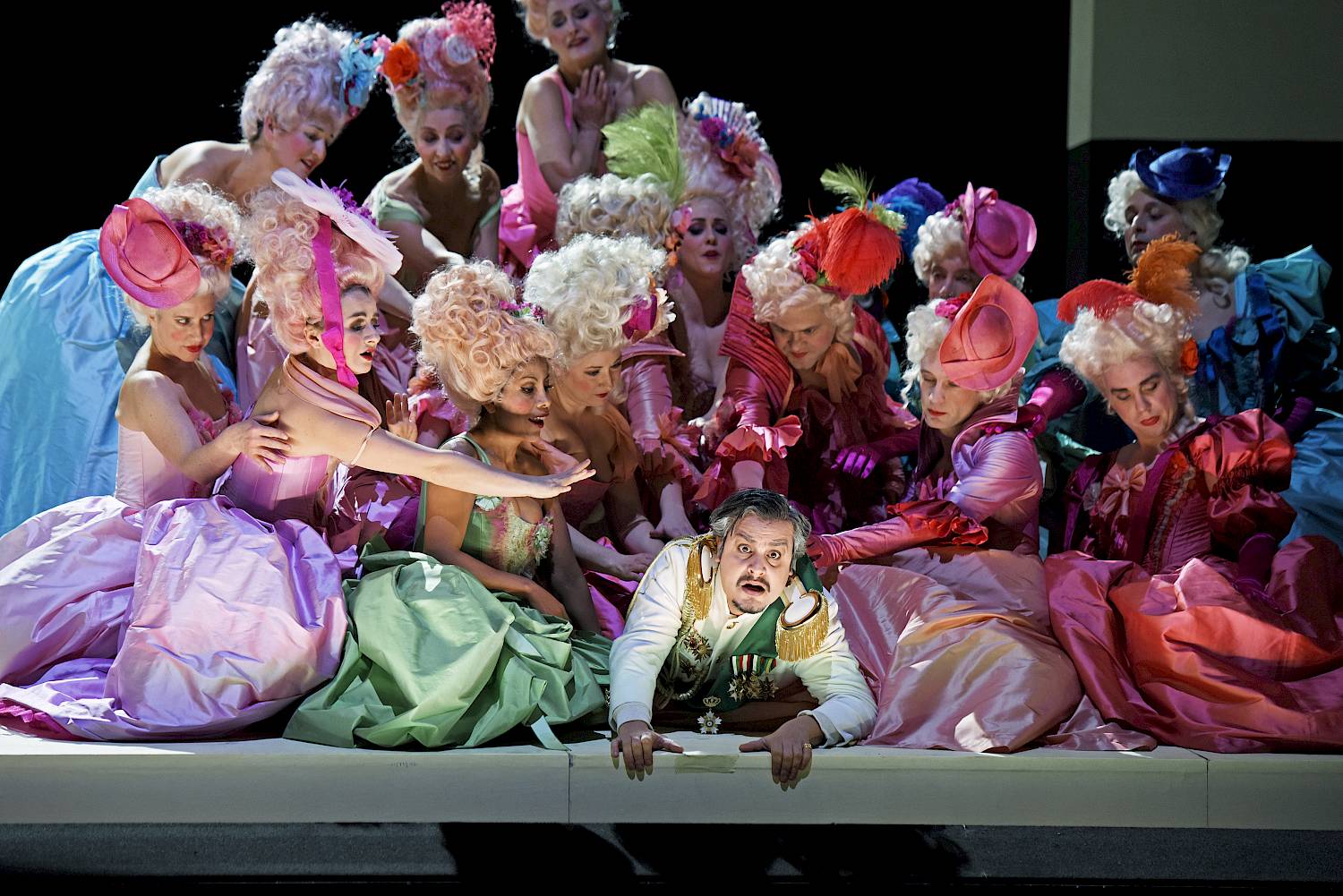 Blissful Moments
«We wanted to give something back to the Opernhaus Zürich, out of gratitude for the countless blissful moments the Opernhaus has given us through the years.»

Claire and Reto Rochat, long-time visitors to the Opernhaus
Are you a passionate fan of opera, ballet, and classical music? With your donation, you will be making a valuable contribution to our committed work for the arts, ensuring that we can continue to realize our high artistic standards for our audience in the future. The current situation is extremely difficult for all those involved in the cultural sector in Switzerland and threatens the diversity of the Swiss cultural landscape. Right now, we have a very real need for active sponsors committed to protecting the continued existence of this lively cultural landscape. We thank you from the bottom of our hearts for your commitment and are hopeful that we can continue to move you in the future with emotional, stirring, and exciting opera and ballet productions.

To donate online, just click here.
Donations account
88-338782-3
IBAN: CH73 0900 0000 8833 8782 3
BIC: POFICHBEXXX
Opernhaus Zürich AG
Falkenstrasse 1
8008 Zürich
Donation receipt
If you would like, we would be happy to send you a receipt for your donation.
Please contact us at Enable JavaScript to view protected content.
Your donation to the Opernhaus Zürich can be deducted from your taxes.
We'd be happy to send you a receipt for your donation.
The protection of your personal data and your privacy is of utmost importance to us.
Personal data will be treated as strictly confidential and will not be shared with third parties.
«We need culture today more than ever.
Music and theater are essential to society and should absolutely be supported by private citizens.»

Nicole and Peter Steiner, Shareholders and Friends of the Oper Zürich