Gala Concert of the International Opera Studio
The highly talented young singers present themselves in the gala concert:
La vie parisienne (J. Offenbach)
«Paris, Paris, Paris! Nous venons, arrivons, de tous les pays du monde»
Tutti
Il turco in Italia (G. Rossini)
«Un vago sembiante» (Narciso)
Luis Magallanes
Macbeth (G. Verdi)
«Come dal ciel precipita" (Banco)
Oleg Davydov
The Rape of Lucretia (B. Britten)
«Thus sleeps Lucretia/Within this frail crucible of light» (Lucretia, Female Chorus, Tarquinius)
Freya Apffelstaedt, Bozena Bujnicka, Yannick Debus
La jolie fille de Perth (G. Bizet)
«Deux mots encor» (Catherine Glover, Henri Smith)
Chelsea Zurflüh, Alejandro Del Angel
The Rake's Progress (I. Stravinsky)
«Here I Stand» (Tom Rakewell)
Savelii Andreev
Der Zigeunerbaron (J. Strauss)
«Ein Greis ist mir im Traum erschienen» (Saffi, Czipra, Barinkay)
Bozena Bujnicka, Freya Apffelstaedt, Andrei Skliarenko
The Rake's Progress (I. Stravinsky)
«Come master, observe the Host of Mankind/My tale shall be told» (Nick Shadow, Tom Rakewell)
Andrew Moore, Savelii Andreev
Intermission
La vie parisienne (J. Offenbach)
«Jamais, foi de cicérone» (La Baronne de Gondremarck, Gardefeu, Le Baron de Gondremarck)
Chelsea Zurflüh, Luis Magallanes, Alexander Fritze
Les pêcheurs de perles (G. Bizet)
«L'orage c'est calmé» (Zurga)
Xiaomeng Zhang
Martha (F. van Flotow)
«Lass mich euch fragen/Porterlied» (Plumkett)
Alexander Fritze
Der Zigeunerbaron (J. Strauss)
«Als flotter Geist» (Barinkay)
Andrei Skliarenko (Ensemble: Bozena Bujnicka, Freya Apffelstaedt, Luis Magallanes, Ilya Altukhov)
Il campanello (G. Donizetti)
«Ho una bella, una infidia» (Enrico, Don Annibale)
Ilya Altukhov, Benjamin Molonfalean
Manon (J. Massenet)
«Suis-je gentille ainsi ?/Je marche sur tous les chemins/Obéissons quand leur voix appelle» (Manon)
Ziyi Dai (Ensemble: Männer)
Street Scene (K. Weill)
«First time I come to da America» (Lippo Fiorentino, Greta Fiorentino, Olga Olsen, Henry Davis, George Jones, Carl Olsen)
Alejandro Del Angel, Ziyi Dai, Freya Apffelstaedt, Savelii Andreev, Andrew Moore, Benjamin Molonfalean
La vie parisienne (J. Offenbach)
«La vapeur nous amène, Nous allons envahir (Finale)»
Tutti
(Subject to changes)
Duration approx. 2 H. 15 Min. incl. intermission.

From Friday, 1 April, the mandatory wearing of masks will no longer be required for the public at all performances and events at the Opernhaus Zürich. You can find more information here.
Gala Concert of the International Opera Studio
Abstract
Gala Concert of the International Opera Studio
Whether in premieres such as Wagner's Rheingold, in Rossini's L'italiana in Algeri, in Poulenc's Dialogues des Carmélites or in numerous revivals - the members of the International Opera Studio have already impressed the audience in numerous smaller and larger roles on the stage of the Opera House this season. Now the evening of 4 July belongs entirely to the up-and-coming singers: the young talents present themselves with well-known and lesser-known arias or ensembles of the opera repertoire, with Offenbach, Donizetti, Massenet, J. Strauss, Kurt Weill and others. They are accompanied by the Zurich Chamber Orchestra under Adrian Kelly, the director of the International Opera Studio; Natascha Ursuliak is responsible for the scenic rehearsal.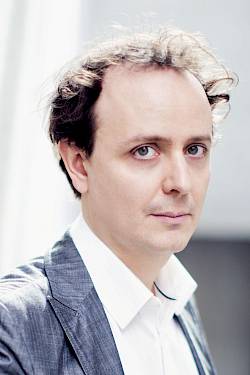 Adrian Kelly, Musical director
Adrian Kelly
Adrian Kelly wurde nach seinem Studium an der Universität Cambridge Mitglied des Young Artists Programme am ROH Covent Garden. Danach war er Solorepetitor an der Staatsoper Hamburg. Er arbeitet regelmässig für die Salzburger Festspiele, wo er u.a. Ingo Metzmacher bei Luigi Nonos Al gran sole carico d'amore und Wolfgang Rihms Dionysos assistierte. Darüber hinaus arbeitete er mit Dirigenten wie Antonio Pappano, Mark Elder, Peter Schneider, Nicola Luisotti, Philippe Jordan und Simone Young. Seit Sommer 2015 ist er Musikalischer Leiter des Young Singers Project der Salzburger Festspiele. Gastengagements führten ihn ans Teatro Colón in Buenos Aires und in die Vereinigten Staaten, wo er das Barock-Pasticcio The Infernal Comedy mit dem Schauspieler John Malkovich auf Tournee dirigierte. Von 2010 bis 2017 war Adrian Kelly Erster Kapellmeister am Salzburger Landestheater. Er arbeitete dort regelmässig mit dem Mozarteumorchester Salzburg und übernahm die musikalische Leitung u.a. von Les Contes d'Hoffmann, Le nozze di Figaro, Ernst Kreneks Jonny spielt auf, Hänsel und Gretel in der Felsenreitschule, La bohème im Haus für Mozart sowie der österreichischen Erstaufführung von Charles Wuorinens Brokeback Mountain. In der Spielzeit 2018/19 leitete er am Landestheater Manon sowie einen Zyklus der Mozart-Da Ponte-Opern. Seit Juni 2018 ist er Künstlerischer Leiter des Buxton Festivals, wo er die Neuproduktion von Eugen Onegin dirigierte. In der Saison 2019/20 kehrte er als erster ständiger Gastdirigent ans Salzburger Landestheater zurück und dirigiert beim Buxton Festival La donna del lago. Seit der Spielzeit 2020/21 ist er Leiter des Internationalen Opernstudio Zürich.
Gala Concert of the International Opera Studio
04 Jul 2022
Viva la mamma
14, 16, 21, 23 Apr 2023
Gala Concert of the International Opera Studio
03 Jul 2023
Jakob Lenz
22 Nov 2022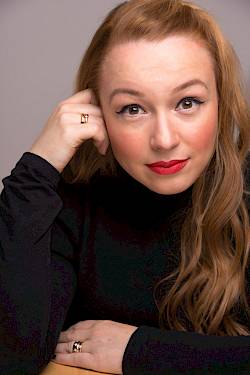 Natascha Ursuliak, Szenische Einrichtung
Natascha Ursuliak
Natascha Ursuliak studierte Theaterwissenschaft und Anglistik in Wien und war 2001 bis 2008 an der Bayerischen Staatsoper als Regieassistentin und Spielleiterin tätig. Dort arbeitete sie mit Regisseur:innen wie Peter Mussbach, Peter Konwitschny, Achim Freyer, Dmitri Tcherniakov und Deborah Warner. Eine enge Zusammenarbeit verbindet sie mit David Alden, mit dem sie u.a. L'incoronazione di Poppea am Gran Teatre del Liceu, Luisa Miller an der Opéra national de Lyon und Alcina an der Opéra de Bordeaux erarbeitete. Seit 2008 ist sie als freischaffende Regisseurin tätig. Zu ihren Inszenierungen zählen Tom Johnsons Riemannoper und Eduard Künnekes Glückliche Reise am Landestheater Coburg, Elliot Sharps About Us!, eine Uraufführung mit Jugendlichen im Rahmen der Münchner Opernfestspiele, Giovanna d'Arco in Breslau, Zirkusprinzessin in Leipzig und La traviata im Cuvilliés-Theater in München sowie Mozarts Briefe an das Bäsle, ein Projekt der Bayerischen Staatsoper. Hoffmanns Erzählungen inszenierte sie am Jungen Musiktheater Hamburg und die Kinderoper Eloise am Theater St. Gallen und im Gasteig München. Zudem erarbeitete sie mit Herrmann Nitsch Messiaens St. Francois d'Assise an der Bayerischen Staatsoper. Als Produktionsleiterin war sie für Manon Lescaut an den Osterfestspielen in Baden-Baden verantwortlich und inszenierte gemeinsam mit Vincent Boussard L'amico Fritz an der Opéra national du Rhin. 2022 übernahm sie die szenische Einrichtung von Il pirata in Zürich. Natascha Ursuliak ist Stellvertretende Operndirektorin/Casting Referentin am Opernhaus Zürich.
Il pirata
01, 06, 10 Jun 2022
Gala Concert of the International Opera Studio
04 Jul 2022