Giselle
Ballet in two acts by Patrice Bart after Jean Coralli and Jules Perrot
Libretto by Théophile Gautier and Jules-Henri Vernoy de Saint-Georges
Music by Adolphe Adam (1803–1856)
Revised, Zurich version
Duration 2 H. 15 Min. incl. interval. Introduction 45 min before the performance.

November 2015
Giselle
Ballet by Patrice Bart, Ballet subscription Big
December 2015
Giselle
Ballet by Patrice Bart, Wednesday subscription B
Giselle
Ballet by Patrice Bart, Saturday subscription
Giselle
Ballet by Patrice Bart, Thursday subscription B
January 2016
Giselle
Ballet by Patrice Bart, Choice subscription
Giselle
Ballet by Patrice Bart, AMAG people's performance subscription
Giselle
Ballet by Patrice Bart
Giselle
Ballet by Patrice Bart, Friday subscription A
Trailer «Giselle» - Ballett Zürich
---
Special Guests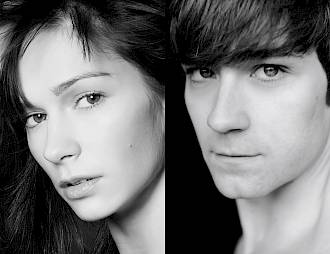 For this season's revival of «Giselle» we're very happy to welcome two special guests: Polina Semionova and Friedemann Vogel will dance Giselle and Herzog Albrecht on Thursday, 30 May!
---
Giselle
Synopsis
Giselle
1. Akt
Herzog Albrecht hat sich in das anmutige Winzermädchen Giselle verliebt und gibt sich ihr gegenüber als einfacher Bauer namens Loys aus. Giselle erwidert seine Liebe.
Der Wildhüter Hilarion, der ebenfalls in Giselle verliebt ist, beobachtet den fremden Rivalen mit eifersüchtigem Misstrauen.
Giselle ist von einer unbändigen Tanzsucht besessen und nutzt jede Gelegenheit zum Tanz. Besorgt um Giselles Gesundheit, warnt ihre Mutter Berthe die Tochter. Sie erzählt vom Schicksal der Wilis, jener noch vor der Hochzeit gestorbenen Mädchen, die dazu verurteilt sind, jede Nacht zu tanzen.
Der Herzog von Kurland und seine Tochter Bathilde, die mit Albrecht verlobt ist, kommen mit ihrer Jagdgesellschaft durch das Dorf. Während sich Albrecht verbirgt, tanzen Giselle und die Dorfbewohner für die edlen Gäste. Entzückt von Giselles Anmut, schenkt ihr Bathilde eine kostbare Kette.
Giselle wird zur Winzerkönigin gekrönt. Die Weinernte wird gefeiert, Giselle und Albrecht sind der Mittelpunkt des Festes.
Inzwischen hat Hilarion Alberts Schwert mit dem Herzogwappen gefunden, das dieser sorgfältig in seiner Hütte versteckt gehalten hatte. Von Hilarion zur Rede gestellt, bestreitet Albrecht, dass es sich um seine Waffe handelt. Darauf ruft Hilarion die Hofgesellschaft  zusammen und deckt Albrechts Doppelspiel auf. Albrecht erklärt alles für einen Scherz und verleugnet Giselle vor Bathilde.
Giselle sieht sich schmählich verraten, verfällt dem Wahnsinn und stirbt.
2. Akt
Hilarion wacht an Giselles Grab. Die Mitternachtsstunde ist gekommen, da blitzen Irrlichter auf. Entsetzt flieht Hilarion.
Myrtha, die Königin der Wilis, erscheint und schart ihre Untertaninnen um sich. Sie ruft Giselle aus ihrem Grab heraus, um sie in die Riten der Wilis einzuführen.
Auch Albrecht hat sich am Grab Giselles eingefunden, um zu trauern. Immer wieder erscheint ihm Giselle; doch es gelingt ihm nicht, sie festzuhalten.
Hilarion wird von den Wilis verfolgt. Sie zwingen ihn zu einem erbarmungslosen Tanz und jagen ihn in den Tod. Ihr nächstes Opfer soll Albrecht sein.
Giselle fleht bei Myrtha um Gnade. Vergebens: Die Königin der Wilis befiehlt Giselle zu tanzen, um Albrecht vom schützenden Kreuz wegzulocken. Die List gelingt. Albrecht kann keinen Widerstand mehr leisten. Doch Giselles Liebe, die über den Tod hinausreicht, verleiht ihm die Kraft, den Tanz bis zur Morgendämmerung durchzuhalten.
Die aufgehende Sonne bannt die Zaubermacht der Wilis und sie verschwinden. Auch Giselle kehrt in ihr Grab zurück, Albrecht bleibt einsam zurück.