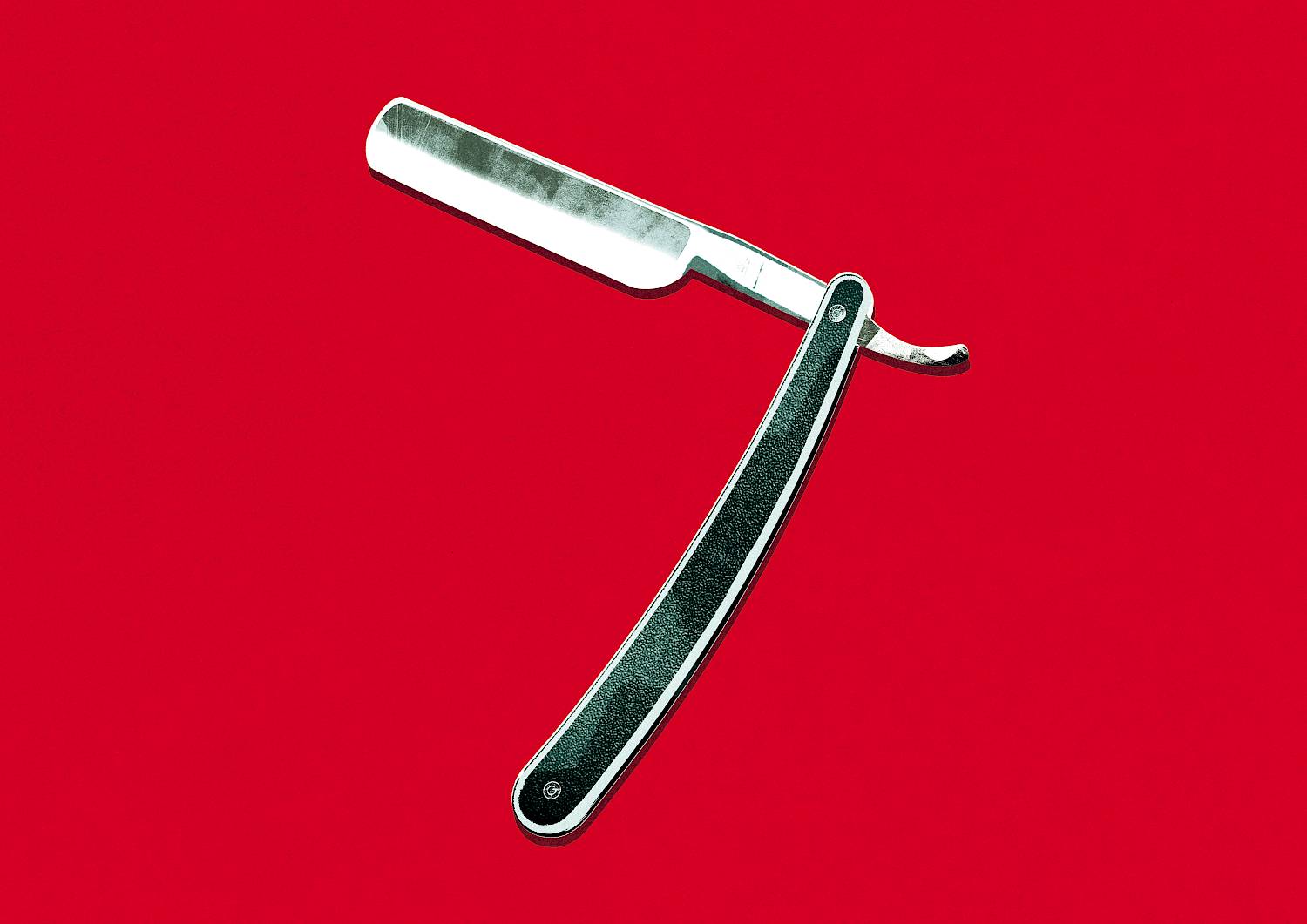 2O18/19 Season
From Cecilia Bartoli to Kirill Serebrennikov
Seventeen new productions will take the stage at the Opernhaus Zürich in the upcoming 2018/19 season: Nine opera premieres, three ballet premieres on the main stage, two new productions in Winterthur, a concert performance on the main stage, a world premiere, and a production for children on the studio stage.
The first new opera premiere is Franz Schreker's «Die Gezeichneten». Directed for the stage by Barrie Kosky, the production also marks Vladimir Jurowski's debut with the Philharmonia Zürich. Kirill Serebrennikov is one of the most talked-about directors of our time. He debuts at the Opernhaus Zürich as stage director, set designer, and costume designer with Mozart's https://www.opernhaus.ch/spielplan/kalendarium/cosi-fan-tutte-448/season_50348/«Così fan tutte», which Cornelius Meister conducts.  Bryn Terfel and Angelika Kirchschlager both appear in Stephen Sondheim's horror musical «Sweeney Todd», in a production led by Opernhaus Zürich Intendant Andreas Homoki. Homoki is also at the helm of Verdi's «Nabucco», musically directed by GMD Fabio Luisi. Michael Volle and Catherine Naglestad debut as Nabucco and Abigaille, respectively. Luisi will also musically direct a new production of Ligeti's «Le Grand Macabre» (stage director: Tatjana Gürbaca). Rising star Elsa Dreisig stars as the title character in Massenet's Manon. Returning to Zurich, Piotr Beczala joins her on stage, with Marco Armiliato at the conductor's podium, in a production by Floris Visser. Julie Fuchs debuts in the role of Donna Fiorilla in Rossini's «Il turco in Italia» (MD: Enrique Mazzola, SD: Jan Philipp Gloger). An operatic rarity will also appear in the Opernhaus when Jean-Philippe Rameau's «Hippolyte et Aricie» (MD: Emmanuelle Haim, SD: Jetske Mijnssen) takes the stage. The classic family opera «Hänsel und Gretel» will also appear in a new production led by Robert Carsen and Markus Poschner.
In addition, the Opernhaus Zürich will present numerous operatic revivals featuring renowned singers, including Diana Damrau, Anja Harteros, Evelyn Herlitzius, Waltraud Meier, Maria Agresta, Stephen Gould, Lise Davidsen, Anna Stéphany, Christof Fischesser, Krassimira Stoyanova, Julie Fuchs, and Regula Mühlemann. Dagmar Manzel and Max Hopp appear for a one-night-only performance in Barrie Kosky's production of «Eine Frau, die weiss, was sie will».
Ballet Director Christian Spuck kicks off the season with the first of three new ballet premieres, as he introduces his choreography for Franz Schubert's «Winterreise». Mauro Peter sings the song cycle. With «Bella Figura», the Ballett Zürich presents a tribute to Jiří Kylián, which will also include two Swiss premieres. Marco Goecke will present a new version of his celebrated production of «Nijinsky».
Specialist ensemble Orchestra La Scintilla celebrates its 20th anniversary. Exceptional artist Cecilia Bartoli celebrates the 30th anniversary of her first appearance at the Opernhaus with a gala concert and operatic revival. In addition to GMD Fabio Luisi, the Philharmonia Zürich will be led by conductors, Riccardo Minasi, Daniele Rustioni, Robert Trevino, and British Bernstein specialist Wayne Marshall, as they present six concerts.
Recitals offer audiences a chance to see their favorite singers in a more intimate setting. The 2018/19 season features recital appearances by such artists as Anja Harteros, Angelika Kirchschlager, Lise Davidsen, Anna Stéphany, Rolando Villazón, Thomas Hampson, Javier Camarena, and Pavol Breslik. Pretty Yende, Kyle Ketelsen, and Lawrence Brownlee will all take the stage in a concert performance of Bellini's «La sonnambula» (MD: Maurizio Benini). The Opernhaus Zürich continues its run of world premieres by Swiss composers with Michael Pelzel's «Last Call».
The Opernhaus will open its doors on September 22, 2018, as the season opens with the traditional season opening day. The Opera Ball, one of Switzerland's most glamorous events, will take place on March 16, 2019. And the upcoming season will see the summer open-air event «Oper für alle» transform into «Ballett für alle» as Christian Spuck's «Romeo und Julia» is broadcast live on the Sechseläutenplatz on June 22, 2019.
---
Season book 2O18/19
We are happy to deliver the new 2O18/19 season book to your home free of charge.
You can place your order here.
Welcome to the 2O18/19 season
Dear audience,
Opera houses, as people like to claim, are places of goodness, truth and beauty. But appearances can be deceptive, as the plot of Franz Schreker's rarely performed opera Die Gezeichneten demonstrates. In this piece, with which we open the 2018/19 season, the deformed Genoese nobleman Alviano Salvago has created a splendid island of artistic beauty. However, secret orgies of erotic excess are celebrated there, and a clique of violent men deflower the innocent daughters of bourgeois families in the catacombs. This supposed Elysium is unmasked as a place of depravity and perversion. Schreker's large-scale work reveals an aspiration that is always inherent in the operatic art form – beyond the splendid achievements of singers, visually appealing stage sets and moving music. It plumbs the depths of human existence and illuminates the darkest corners in the soul of the individual, as well as the state of mind of entire societies – undeterred by morality or any current debate about political correctness.
Such a quest for the truth can bring to light moments of existential loneliness and alienation, as is apparent in Franz Schubert's song cycle, Die Winterreise. The choreographic version of this work, which we shall be staging this season, will be a highlight in our ballet programme. However, alienation can also be a ribald and bloody affair, as in Stephen Sondheim's Sweeney Todd, in which a barber and serial killer executes his throat-slitting craft with consummate professionalism. The numerous corpses that result are turned into scrumptious meat pies. This production of Sweeney Todd (with Bryn Terfel in the title role) is representative of our endeavour to include as many genres as possible in the Opera House's programme – in this case, a genuine musical in the modern American style. Le Grand Macabre, György Ligeti's grandiose contemporary opera, leads us down to the final and deepest of all conceivable depths – the end of the world – albeit in the form of a ridiculous farce. The loudmouthed Grim Reaper, who has come to announce the end of the world, gets himself so drunk that he falls asleep and fails to inflict the apocalypse on mankind. And in all probability, death was also simply a braggart.
The subject matter we have chosen for the new productions in the 2018/19 season is rich in contrasts, colourful and ambiguous, and even has thriller quality. Of course, we also have less outlandish works to offer: this season's opera programme features new interpretations of central works of the repertoire, such as Così fan tutte, Hänsel und Gretel or Nabucco. In its four-part Bella Figura evening, Zurich Ballet will be honouring the great contemporary choreographer Jiří Kylián as well as performing the German choreographer Marco Goecke's original tribute to the legendary dancer Vaslav Nijinsky. As every season, we have focused on an ambitious combination of carefully selected works, top-class casts and productions that are impeccable in both staging and musical terms. After all, the artistic aspirations that the Opera House represents must be achieved – at every single performance, evening after evening.
We would like to thank the Canton of Zurich, our numerous sponsors, patrons and benefactors, as well as our partners Credit Suisse and UBS for their generous support, and to wish you – from horror musical to cancelled apocalypse – a 2018/19 season filled with exciting ballet and opera productions.

Andreas Homoki, Director
Fabio Luisi, General Music Director
Christian Spuck, Ballet Director
Christian Berner, Commercial Director